Holiday USA 2010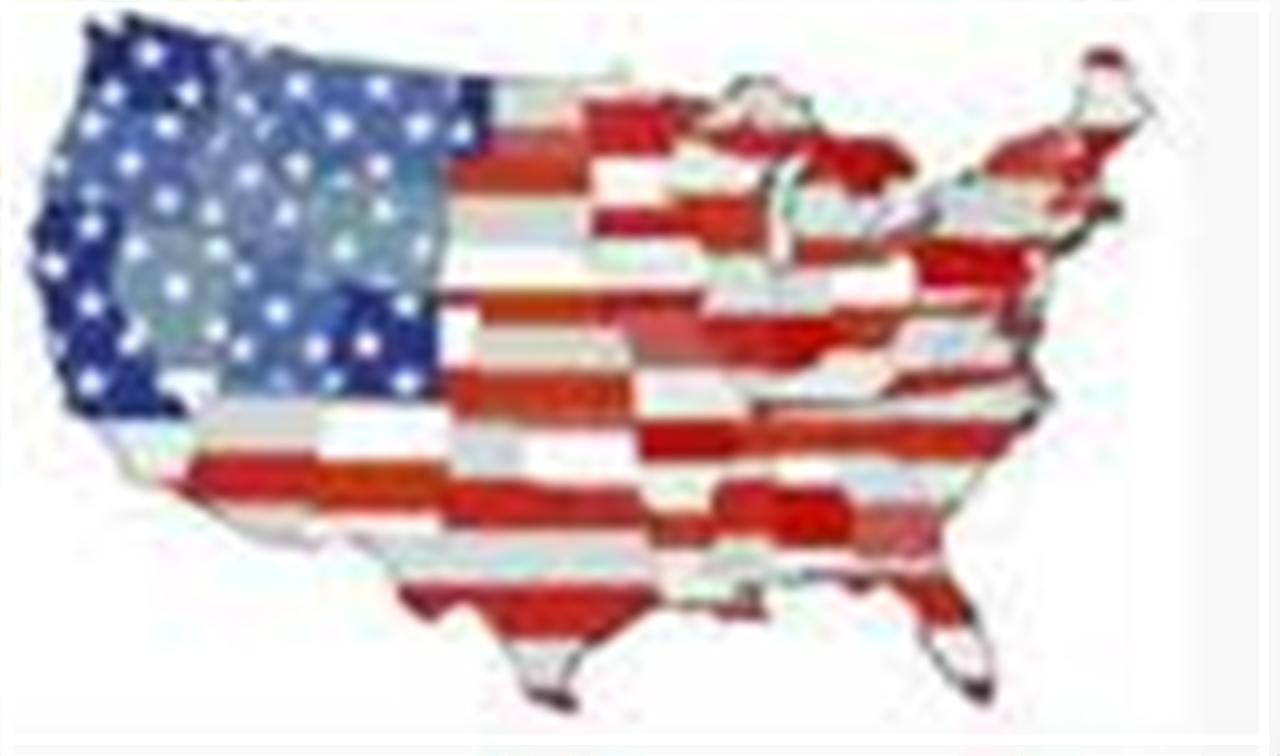 Show all days on one page (a long download!)
Day 1:Houston without a problem (Thursday 22nd July 2010)
Day 2 :The Vecks have landed... (Friday 23rd July 2010 )
Day 3 :Ferry across the watery stuff (Saturday 24th July 2010 )


Sunday was no day of rest for us! 06.30 and Ians alarm ( which sounds like the alarm on an imploding nuclear reactor ) woke us in good time for a hearty breakfast.
10 minutes away was the 150 year old cyprus built home of "cap'n cajan Jack" We met our legendary host and the 4 french lads & swiss couple ( avec sprog) who were sharing our adventure. Jack insisted we come & watch some TV with him on his porch , where he was anxous to tell us he is 69yrs old ( With the face & smokers lungs of a 99yr old ) , played Football USA Stylie , for 23 years..We had a look at his family photos & made the appropriate noises ( Ian didn't yawn too much ) before we travelled the length of the Bayou ( stream/creek) to join the main river, who's name escapes me ..we passed million dollar brick homes to our left & cajan shacks to our right, Jack told us tales of his cajan cousins , a dying breed who harvest Craw fish in the swamps during their brief season. Our education was completed by learning that 5 of the USA's 6 most venomous snakes are found in the swamp!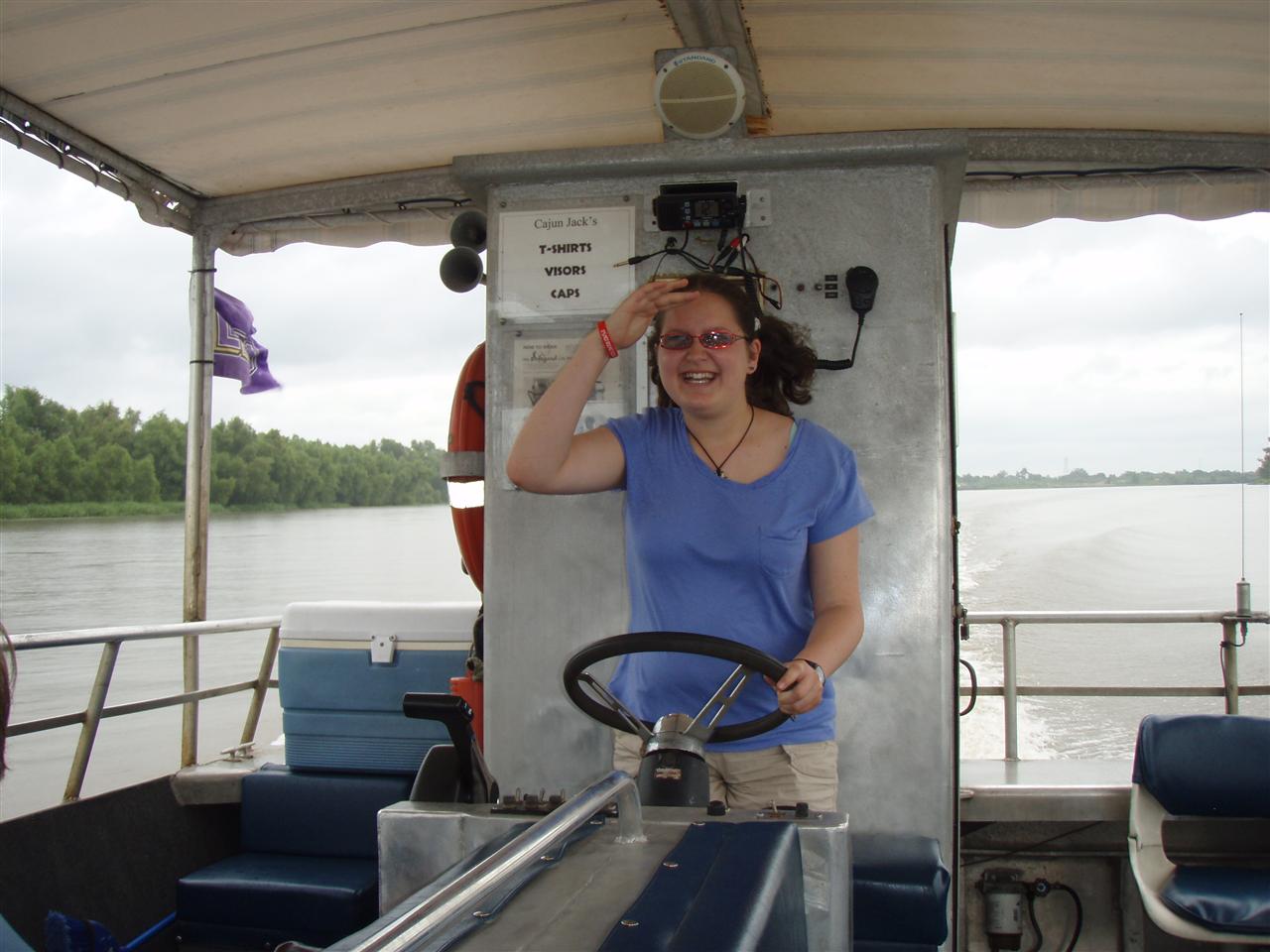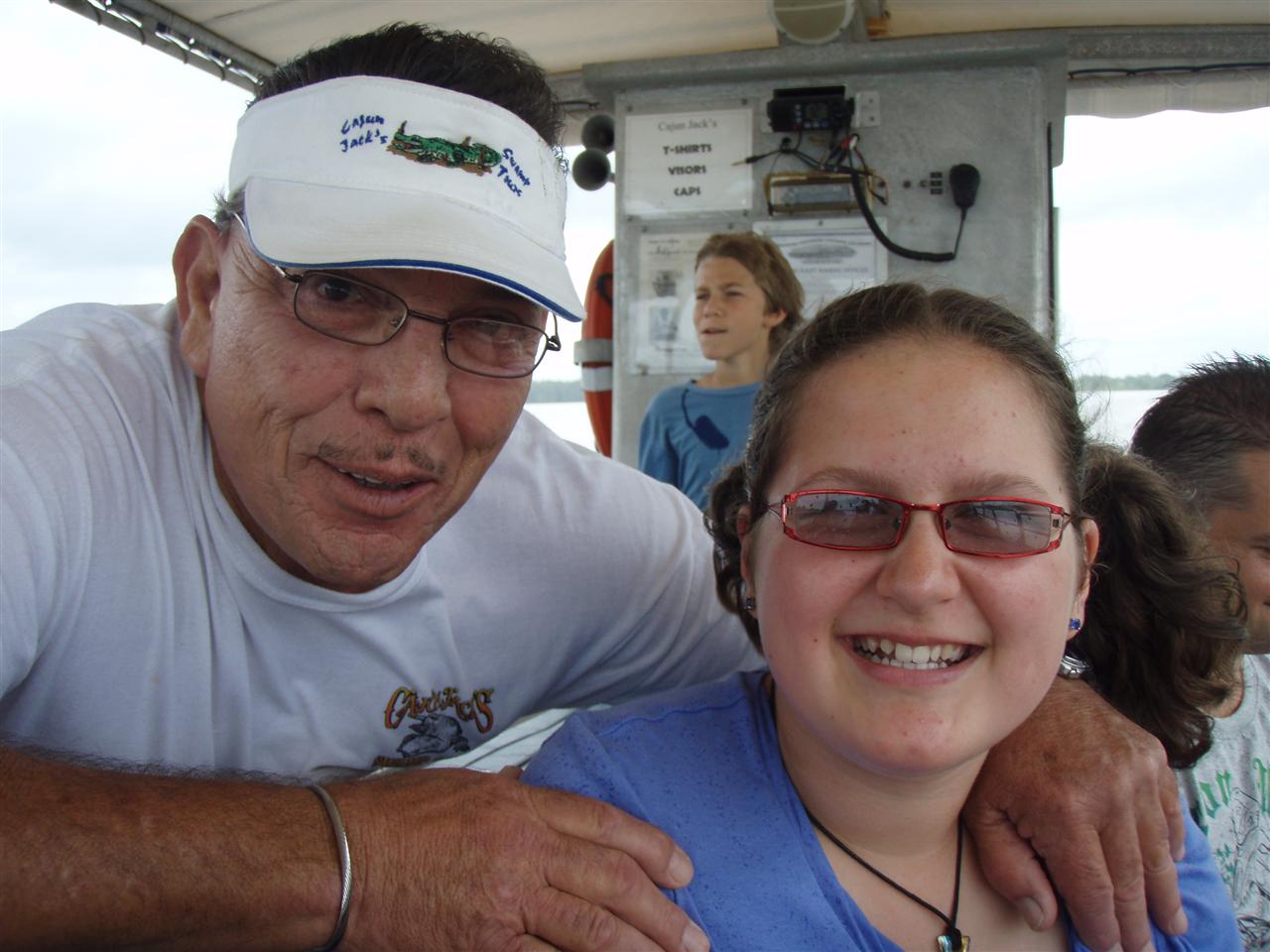 We saw some Egrets and a distant aligator who popped his head up to say hello, Jack took us through the Levees (Locks to help the flood defenses) We saw watery fields of beautiful purple flowers..Shipped in during the worlds fair by the Japs a hundred years ago & left behind to filter the muddy waters with their roots.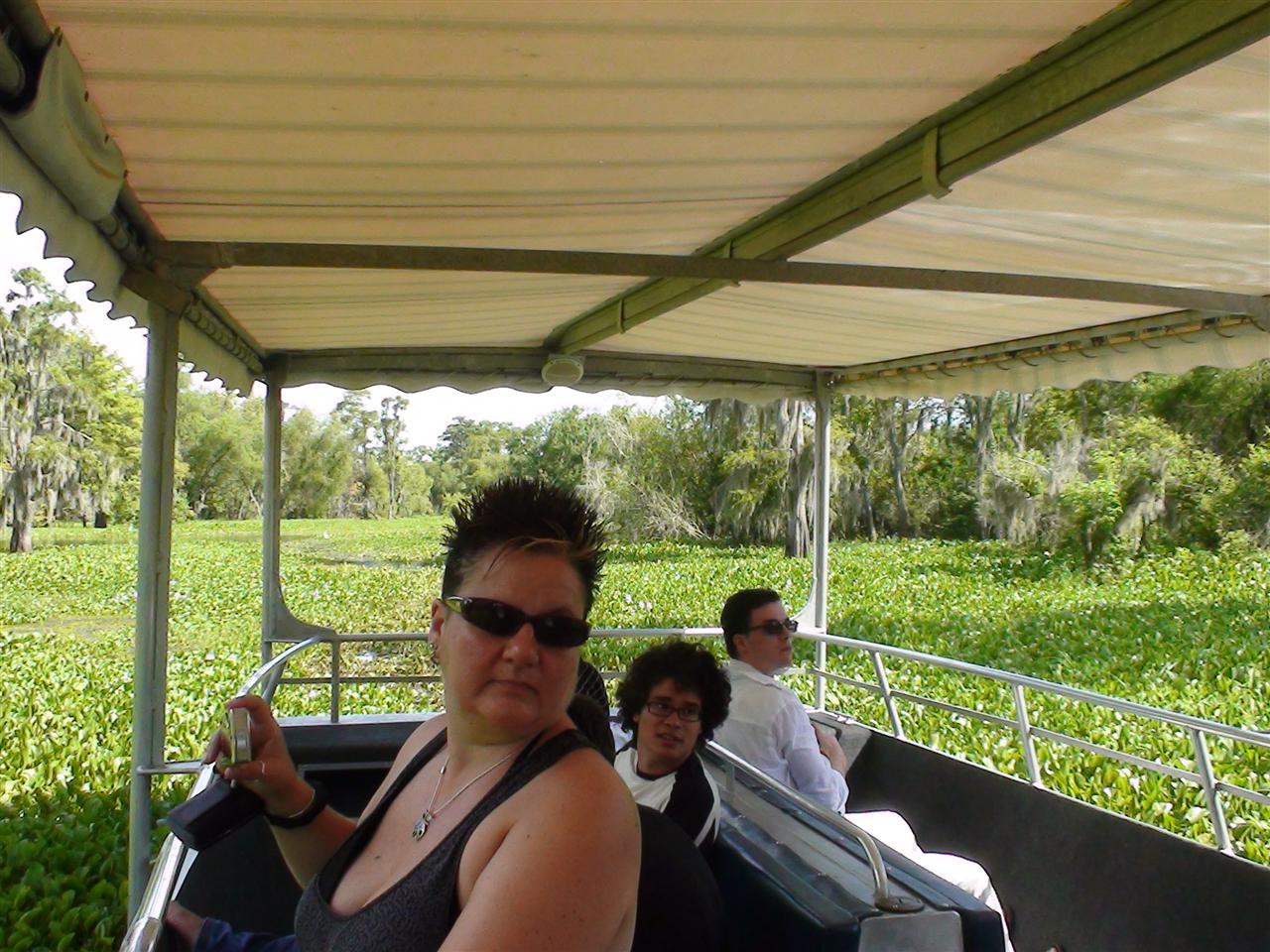 We found a lake near Morgan City for a dip, The water was body temperature & some.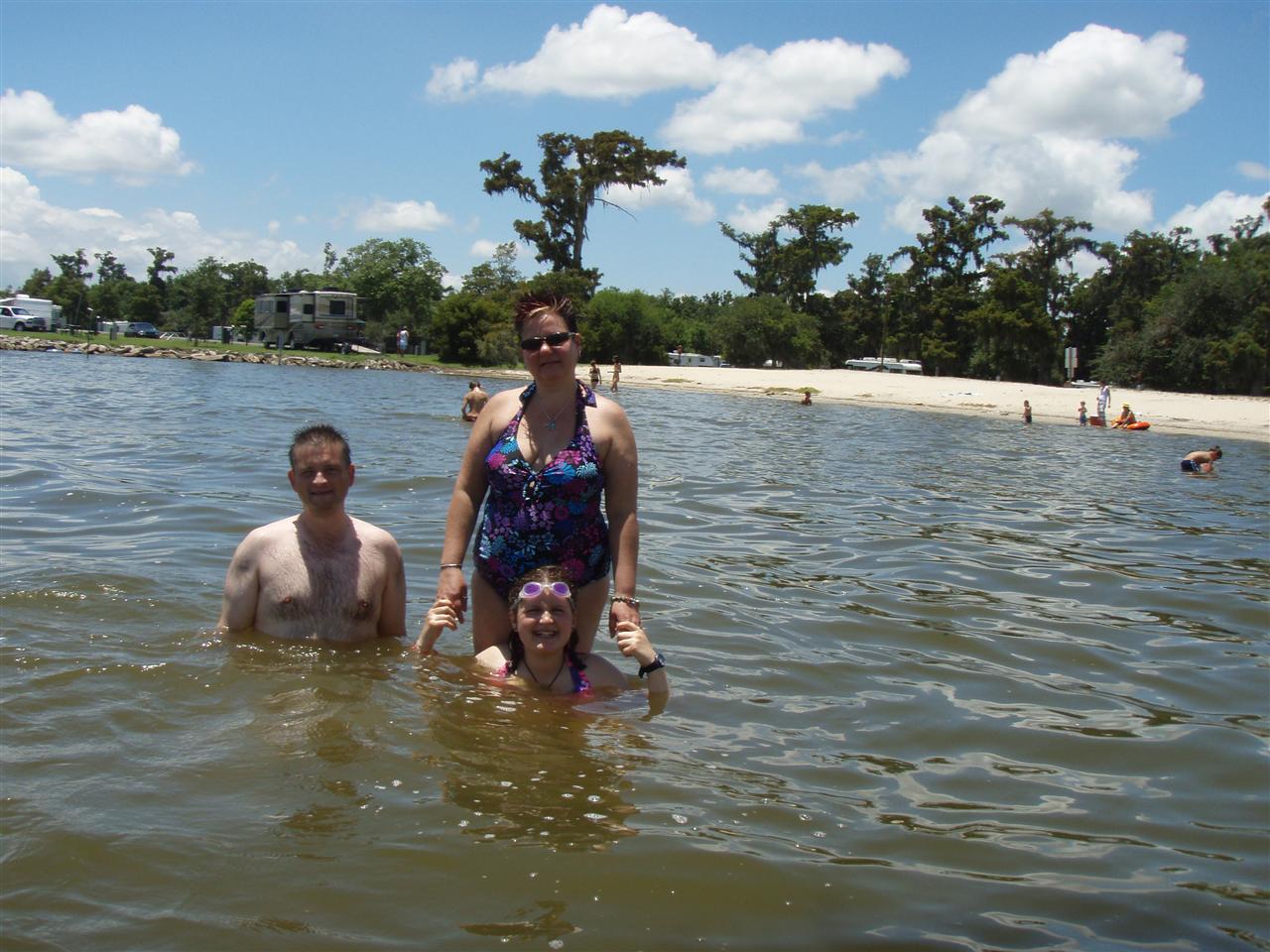 New Orleans was a short hop away, The City still bears the scars of Hurricane Katrina, The French quarter is an oasis of 19th century french/american chic & architecture, Our amazing hotel is complete with wrought iron balcony & exposed brick walls, after a shower we set off to explore.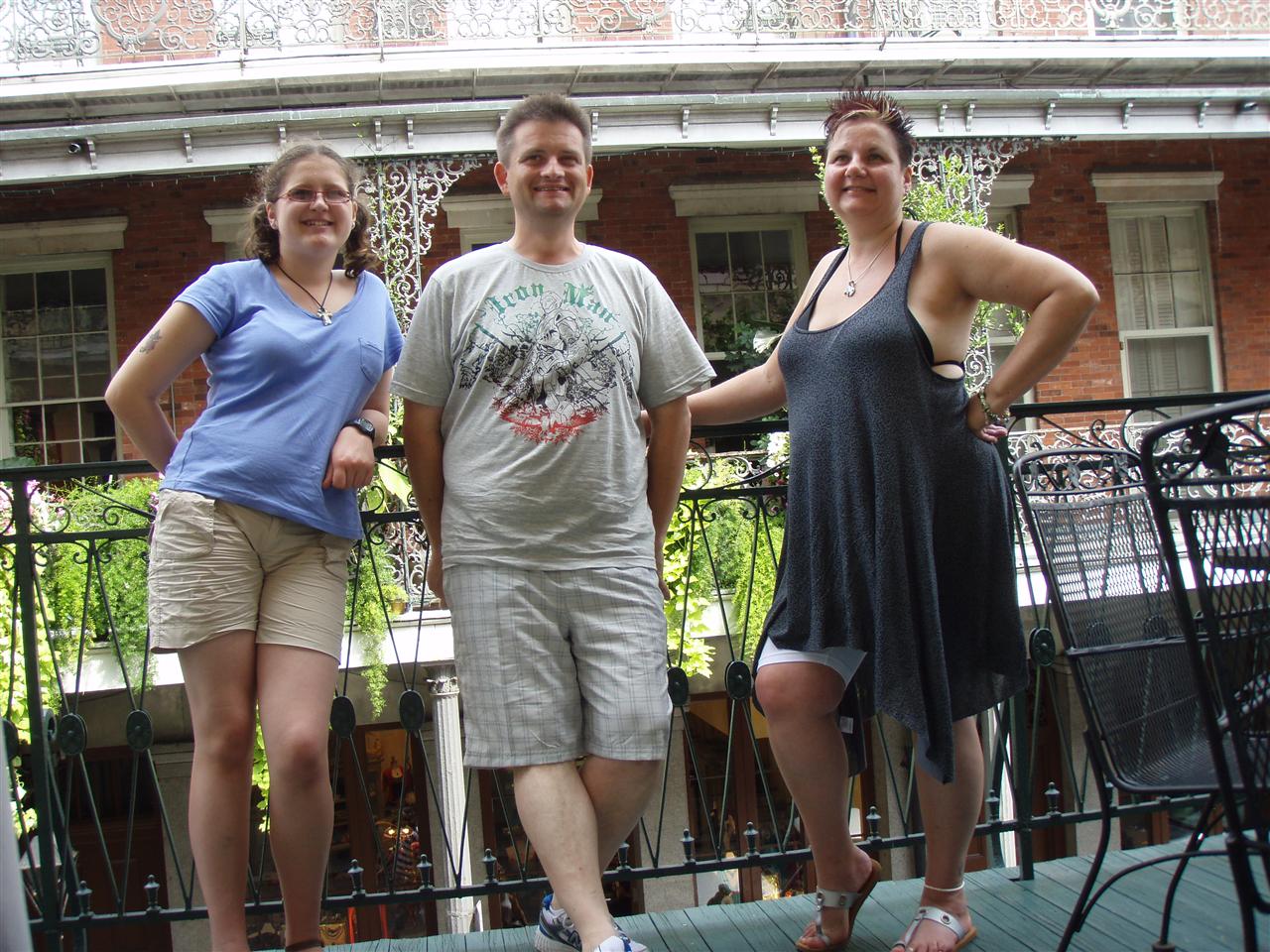 The Steam ship Nanches was our destination..Dinner followed by a cruise up the Mississippi, to the sounds of a live dixie jazz band,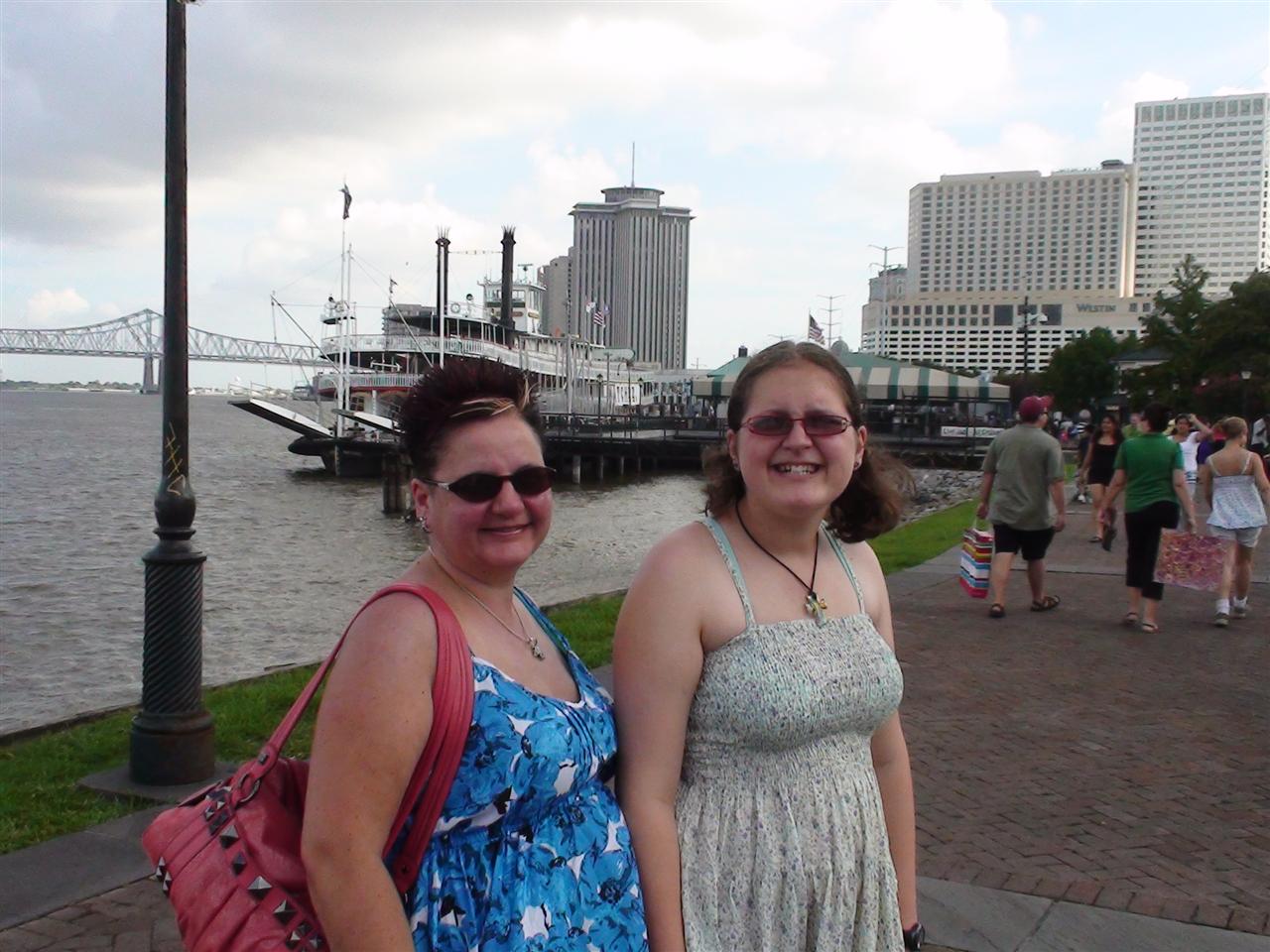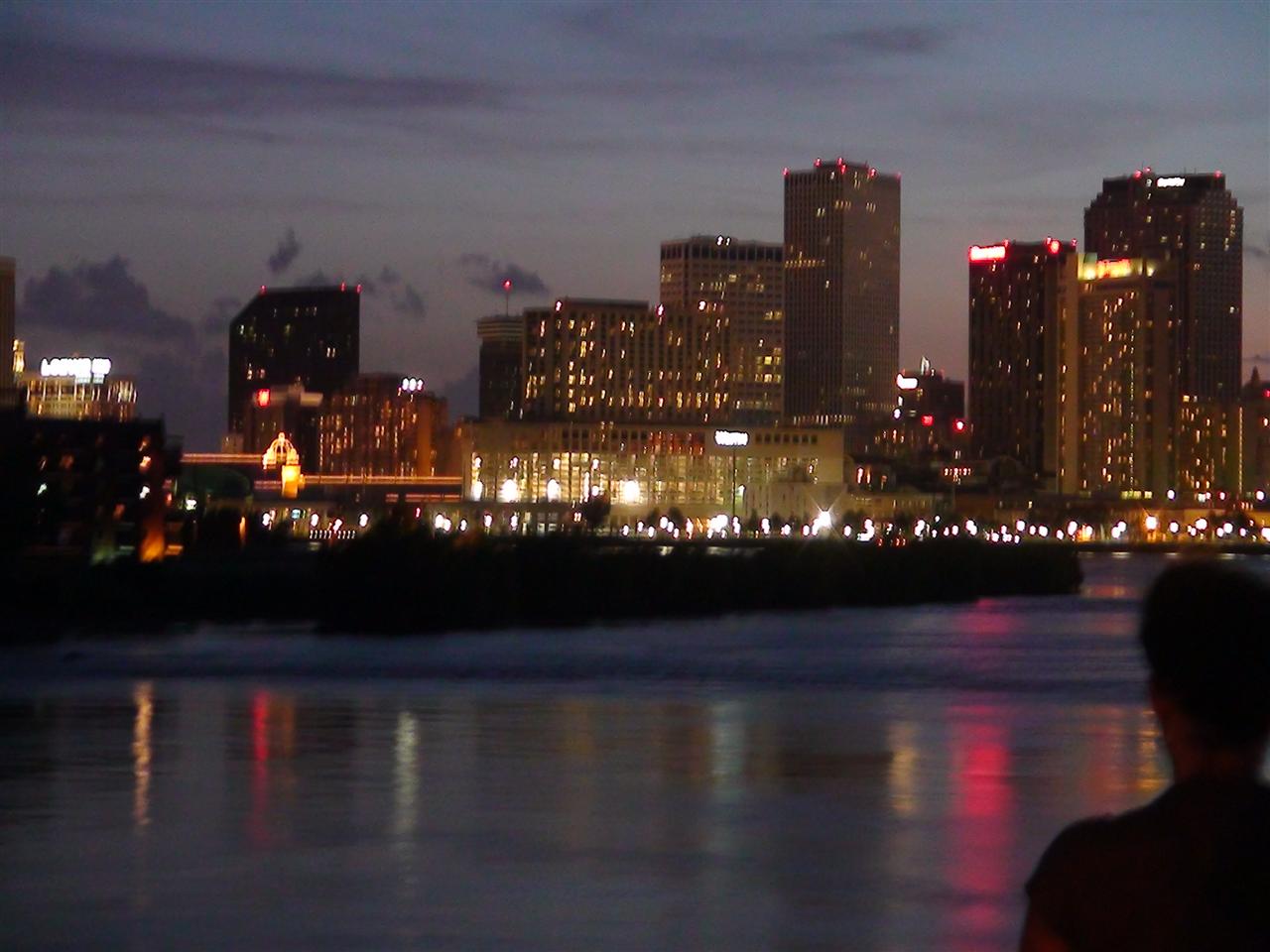 The City is still buzzing & crowds of revellers are passing our hotel, Might wait for Ian & Min to nod off & go join the party : )

Good night dear reader..more from the voodoo capital of the world tomorrow xx
---
Day 5 :Po Boy, On Bourbon Street. (Monday 26th July 2010 )
Day 6 :As far south as you can get in Louisiana and no sign of oil! (Tuesday 27th July 2010 )
Day 7 :1 year of wedded bliss, well neither of us has committed murder!.........yet (Wednesday 28th July 2010 )
Day 8 :Magic Macys amazing Breakfast & tour. (Thursday 29th July 2010 )
Day 9 :The Vecks have left the building..Uhh Huu ! (Friday 30th July 2010 )
Day 10 :Ian breaks another car on the way to The Grand Ole Opry! (Saturday 31st July 2010 )
Day 11 :Centre Stage at the Checkout.. (Sunday 1st August 2010 )
Day 12 :Its a country life at Thrifts Ferry. (Monday 2nd August 2010 )
Day 13 :Ian's stairway to Tallulah's Falls. (Tuesday 3rd August 2010 )
Day 14 :DELIVERENCE..Wildwater on the Chattooga. (Wednesday 4th August 2010 )
Day 15 :Up Sh**t Creek, we forgot a paddle. (Thursday 5th August 2010 )
Day 16 :Choo choo, Train & Rail adventure (Friday 6th August 2010 )
Day 17 :Dollywood or bust! (Saturday 7th August 2010 )
Day 18 :Cave bears...Ugg (Sunday 8th August 2010 )
Day 19 :Ribs 'n Bibs (Monday 9th August 2010 )
Day 20 :Goodbye from the windy city.. (Tuesday 10th August 2010 )