Holiday USA 2010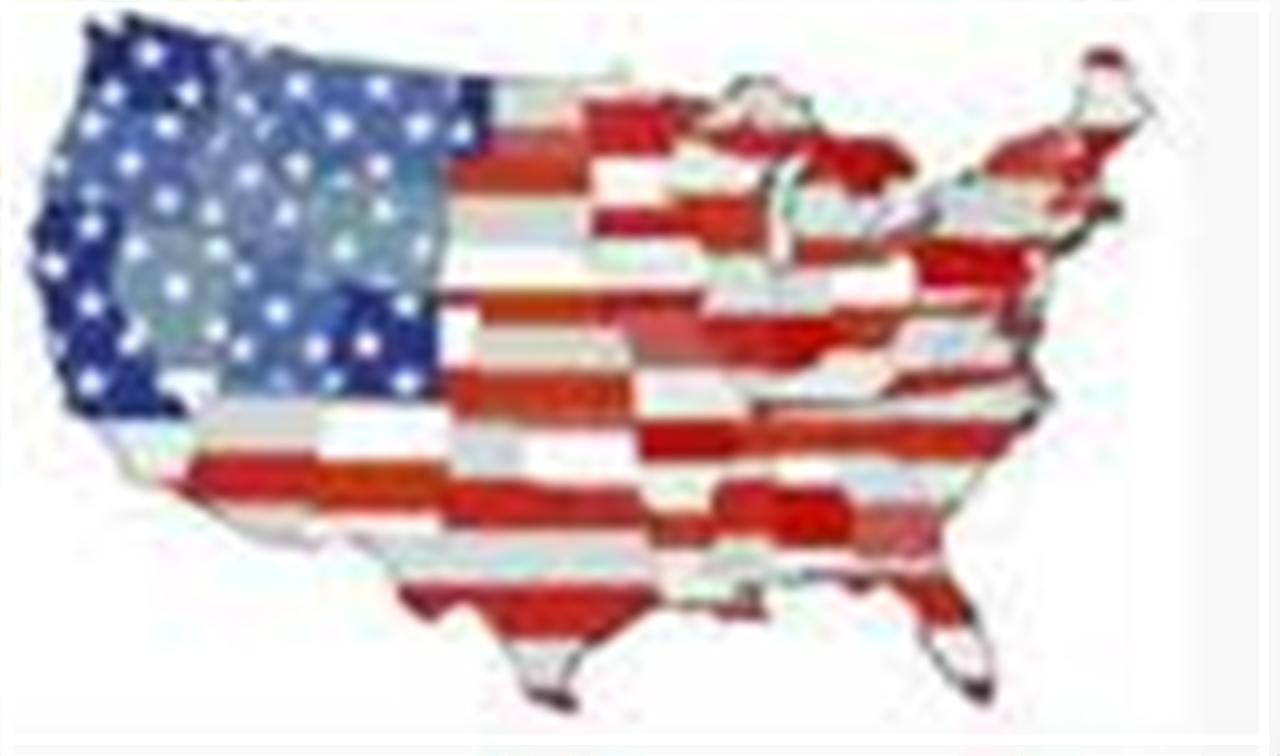 Show all days on one page (a long download!)
Day 1:Houston without a problem (Thursday 22nd July 2010)
Day 2 :The Vecks have landed... (Friday 23rd July 2010 )
Day 3 :Ferry across the watery stuff (Saturday 24th July 2010 )
Day 4 :Cajan Jack's Swamp and beyond.. (Sunday 25th July 2010 )
Day 5 :Po Boy, On Bourbon Street. (Monday 26th July 2010 )
Day 6 :As far south as you can get in Louisiana and no sign of oil! (Tuesday 27th July 2010 )

Happy 1st wedding anniversary to us, Thanx to all who sent good wishes Mum,Jim, Fred & Martin : )..Even here Ians computer expertise is required, He logged on to mums computer & saved the world..my hero.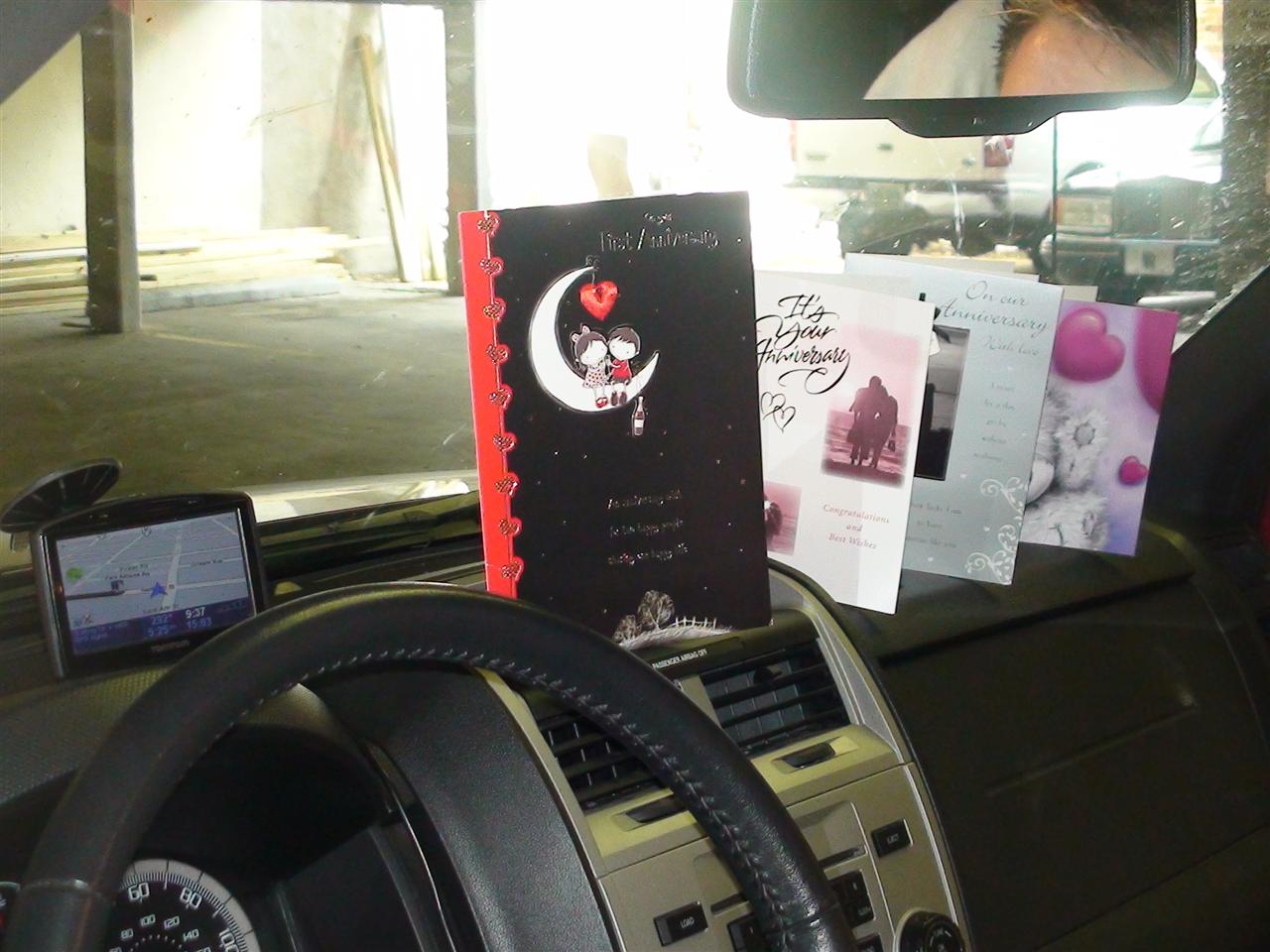 Bearing nicked croisants from our hotel breakfast buffet, Family veck ventured on..Through the wilds of Louisiana into Mississippi, back to Louisiana & then ending up in Mississippi again phew! We travelled across a 25 mile causeway..wierd to see water all around & be on a bridge ( Which has its own Sherriffs dept midway! ) On the highway a small stone hit the side of our windscreen, thrown up by a huge truck, we spent the rest of the trip predicting the route of the crack..now known as Ians crack, across the windscreen, it is now approx midway!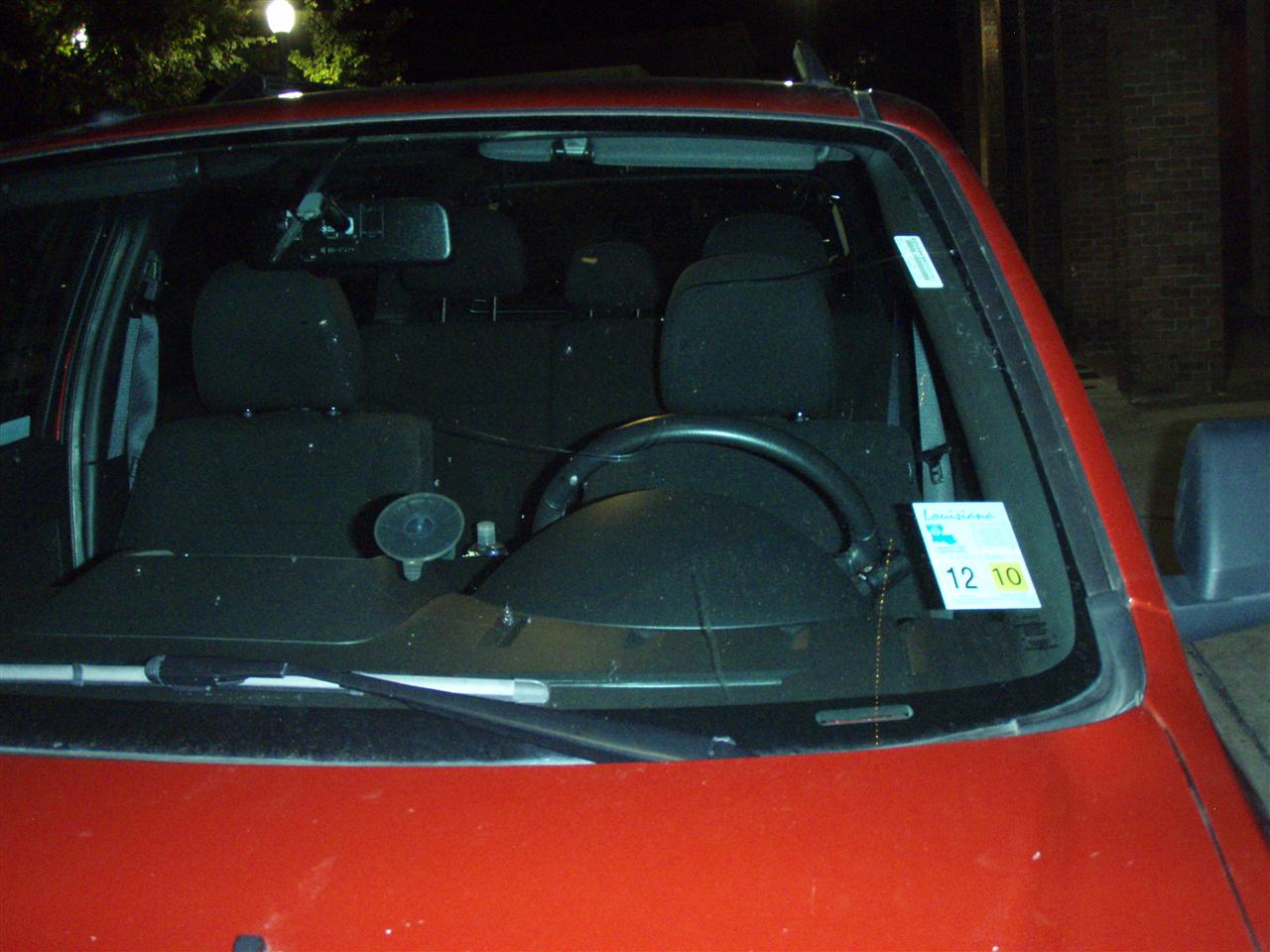 We arrived in Vicksburg..Google the battle of Vicksburg.. & Checked into The Corners Mansion, an Historic 18th century property Built By old Man Kier for his daughter Susan to celebrate her marriage..This wonderful colonial style building overlooks the Yazoo tributary of the Mighty Mississippi river & has Rocking chairs on the porch ( Oh Yeah )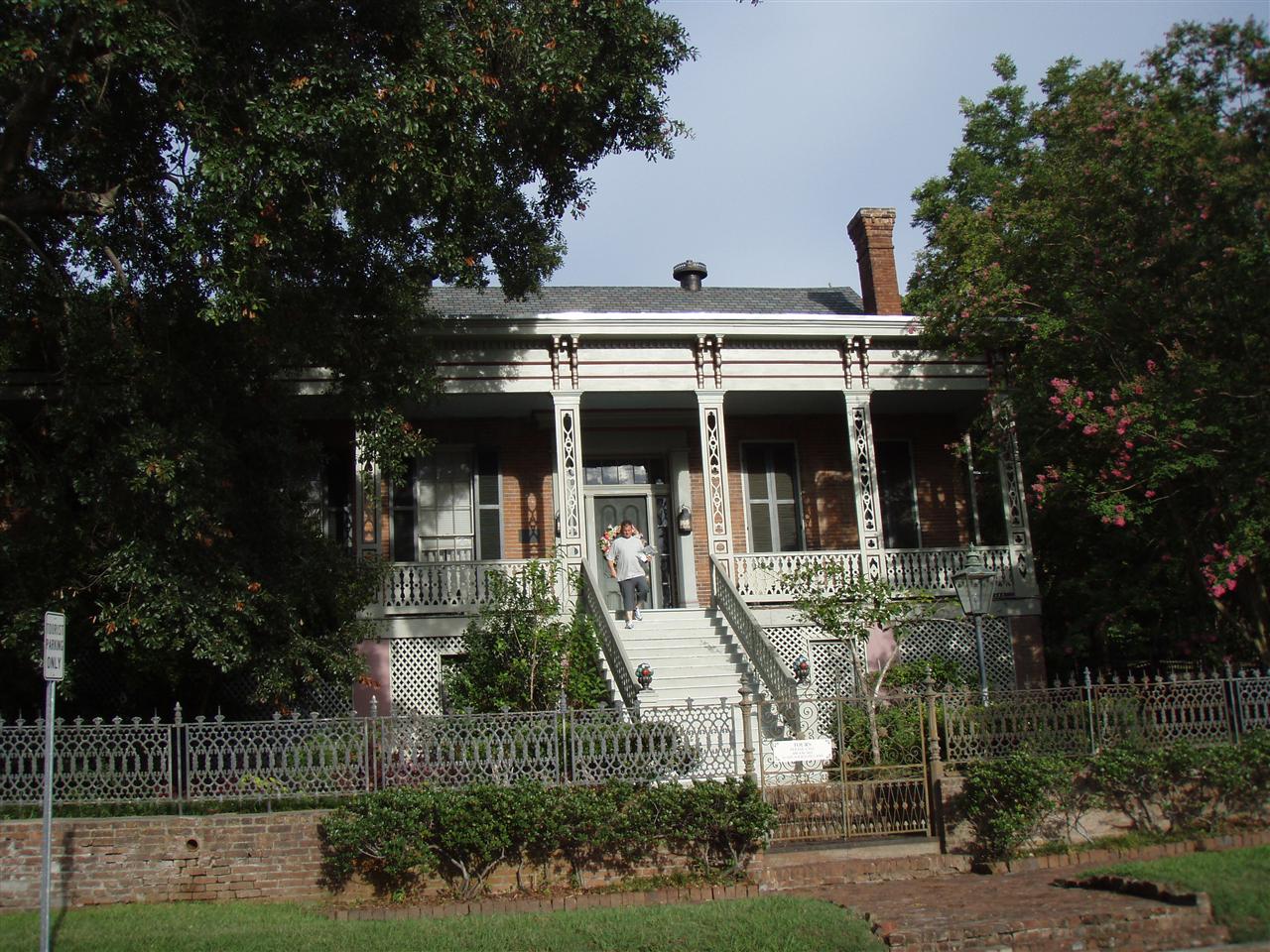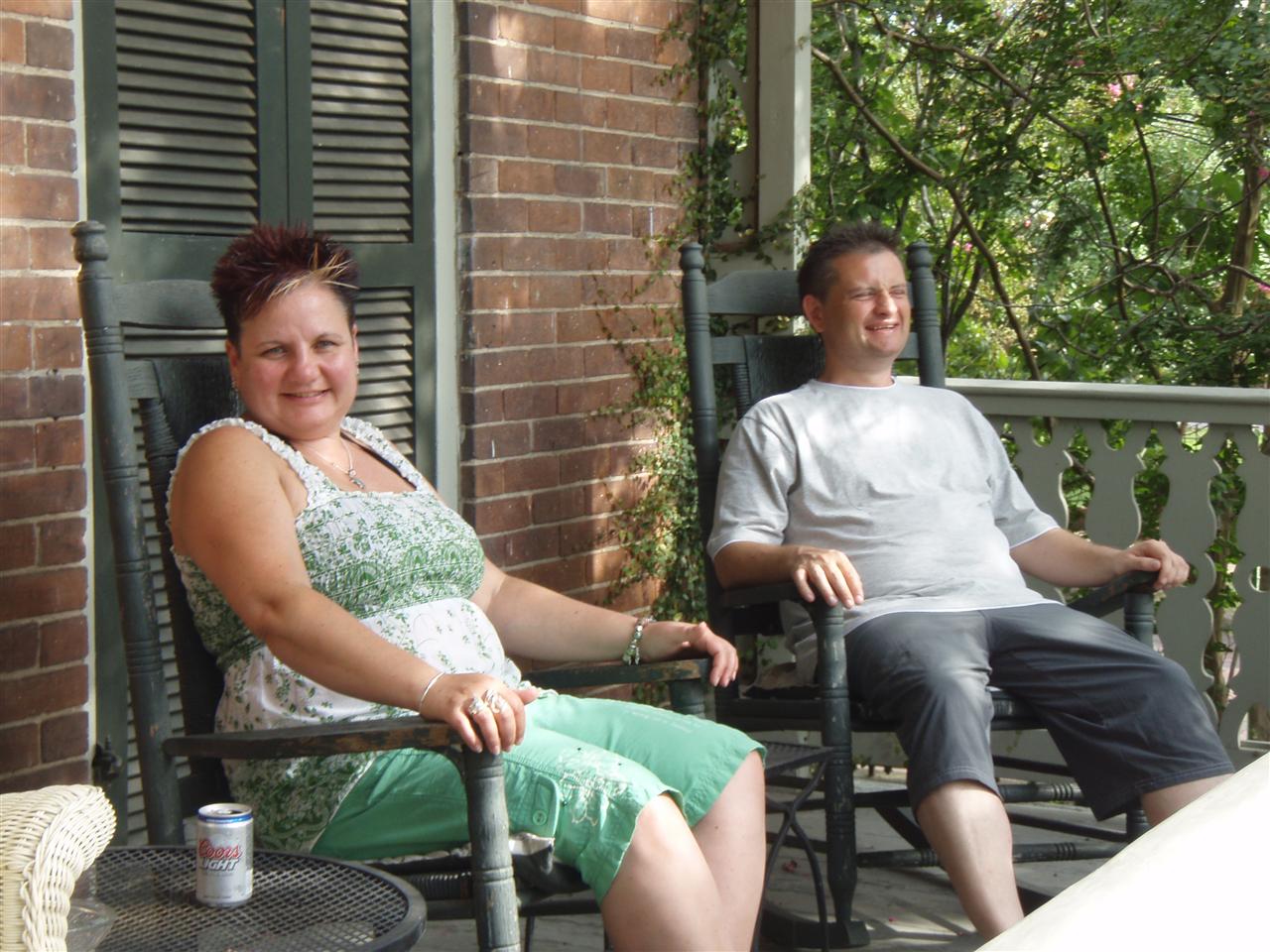 Our Mad hostess Macy showed us to our Grand suite lovingly restored to its old world glory, Unfortunately the door to Mins room doesn't shut & our massive 4 poster groans like a brass band tuning up when u so much as sit on it , so Ian will have to wait for his anniversary gift..nudge nudge : )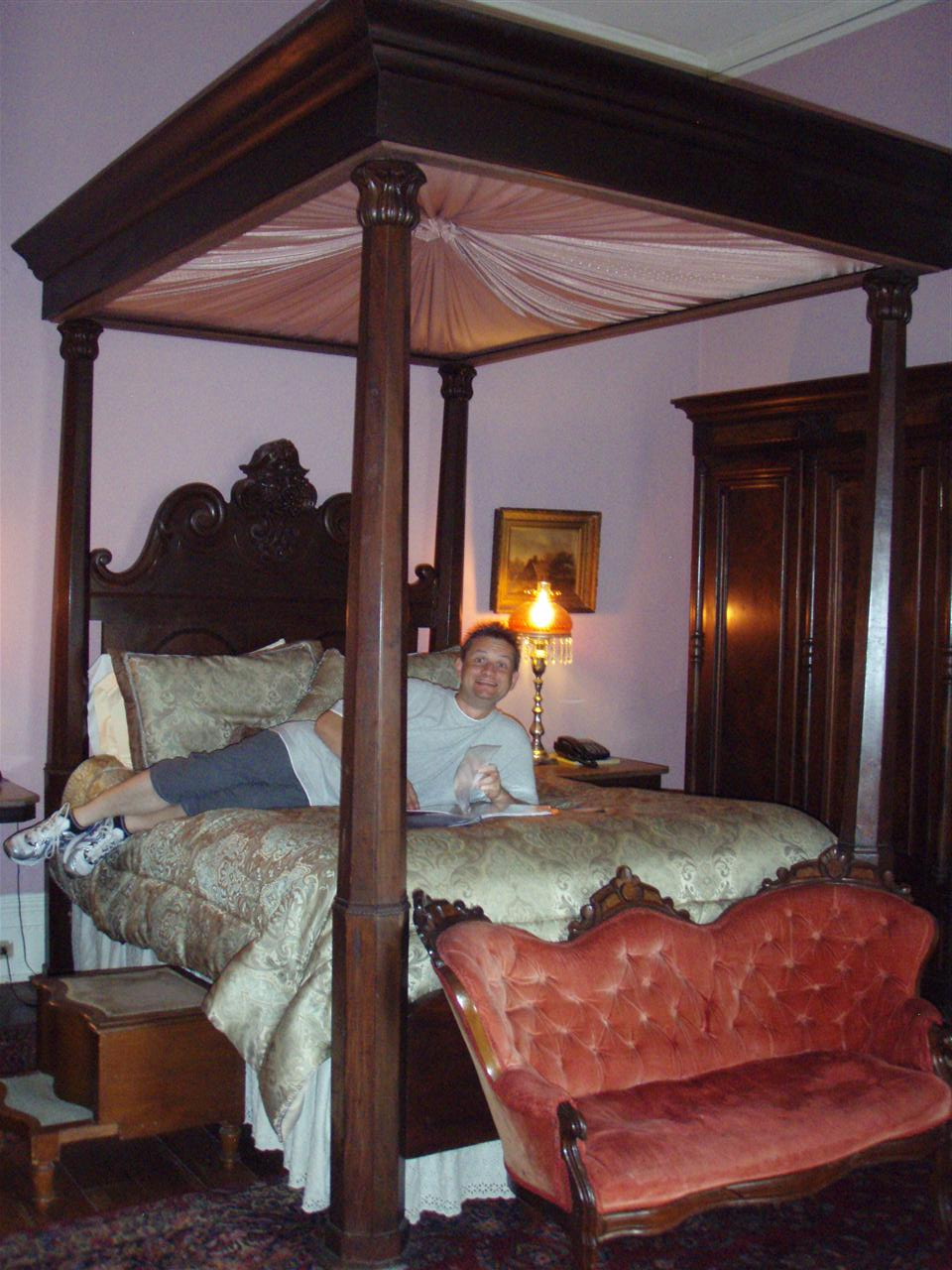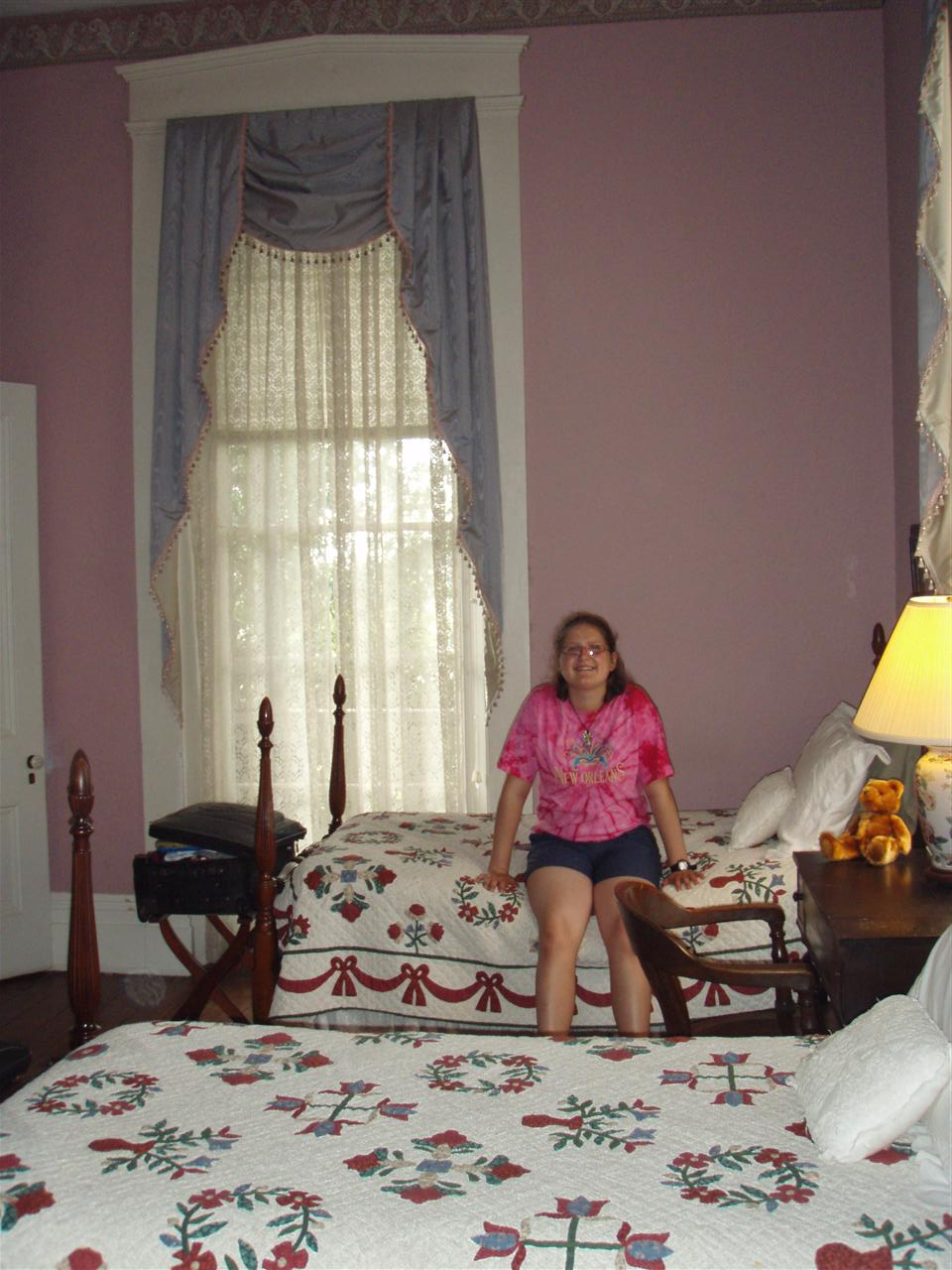 Magic Macy signed us up for the Mississippi river tour ( Whether we wanted it or not ?) We travelled a few blocks to the water front and parked by the massive paddle steamer moored by the main bridge. We asked a receptionist if we were in the right place for the river tour, We were unable to work out why she was laughing til we arrived at the dockside to board what I can only describe as a barge , Captained by the wonderful Captain Sunny & first mate Jim our tour guide , Our vessel took us up the Yazoo & onto the main Mississippi. Jim gave us lots of info about the civil war & the River itself, once again the wildlife eluded us but a magnificent sunset over the river made up for it.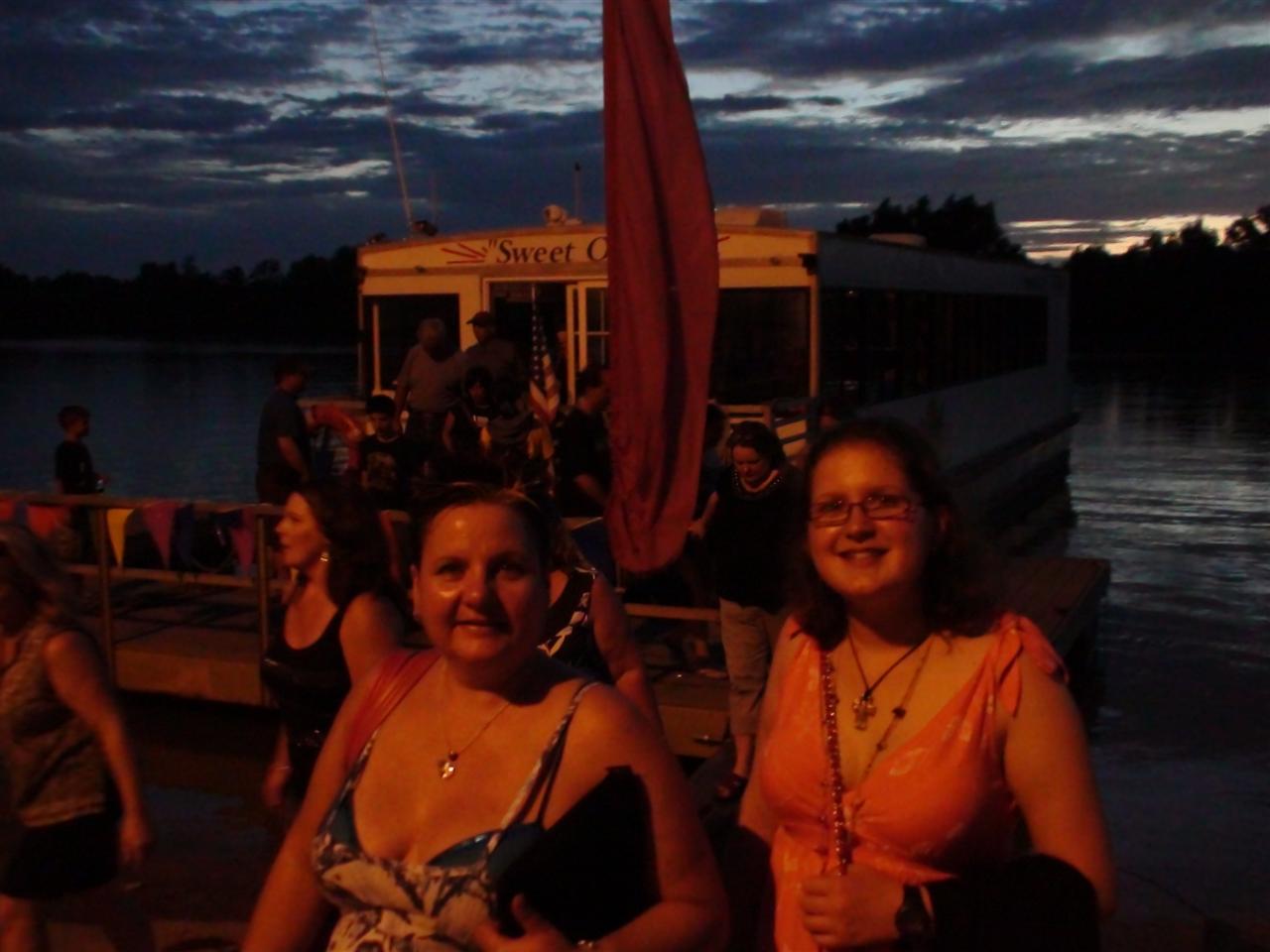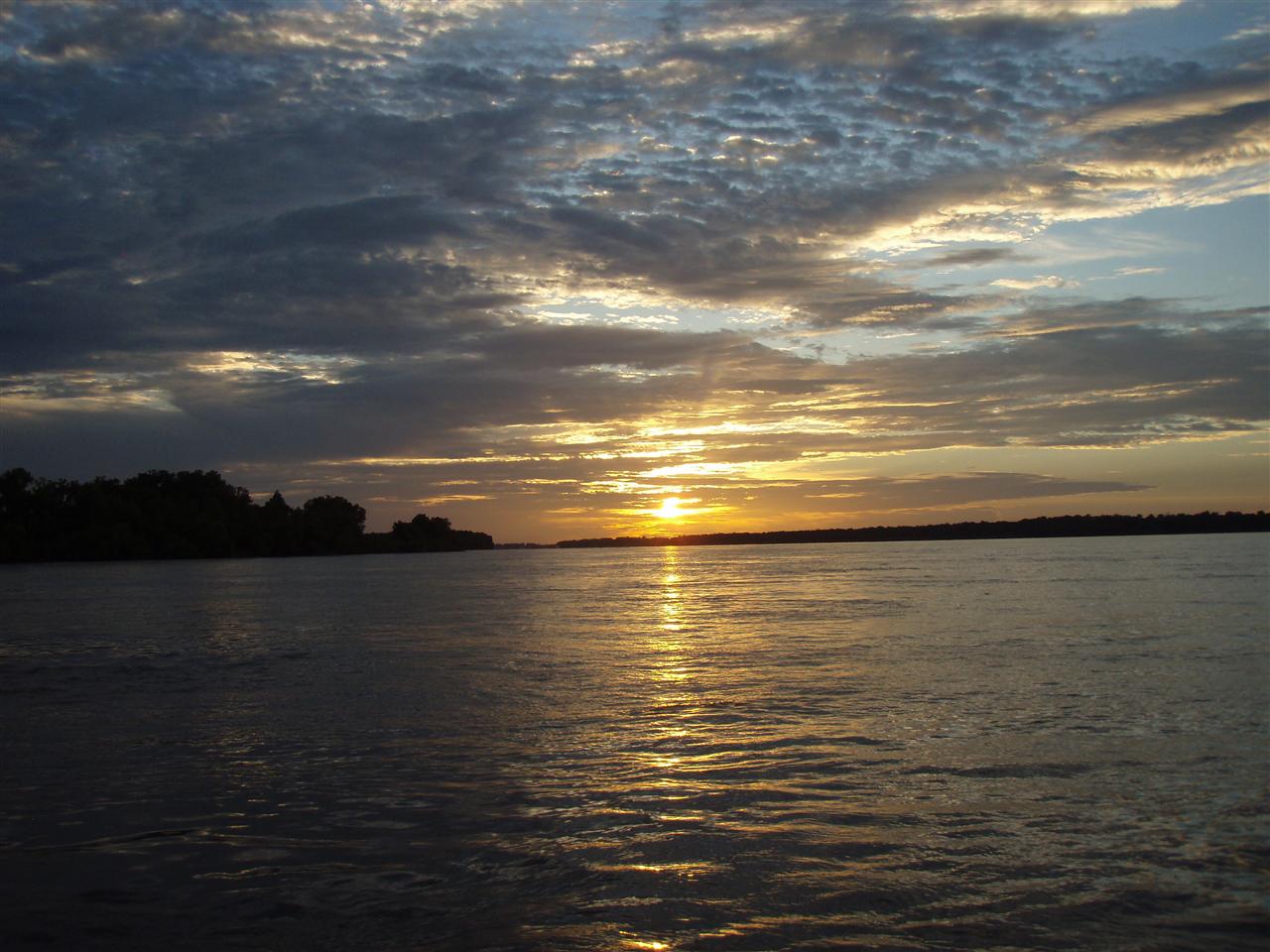 We toured the back streets looking for Duffs..No thats not a perverted activity!
We arrived at Duffs Tavern & Grill for dinner. We enjoyed pasta & steaks before returning to our Historic lodgings for a sleep troubled by Confederate soldiers & civil war heros... if I'm lucky !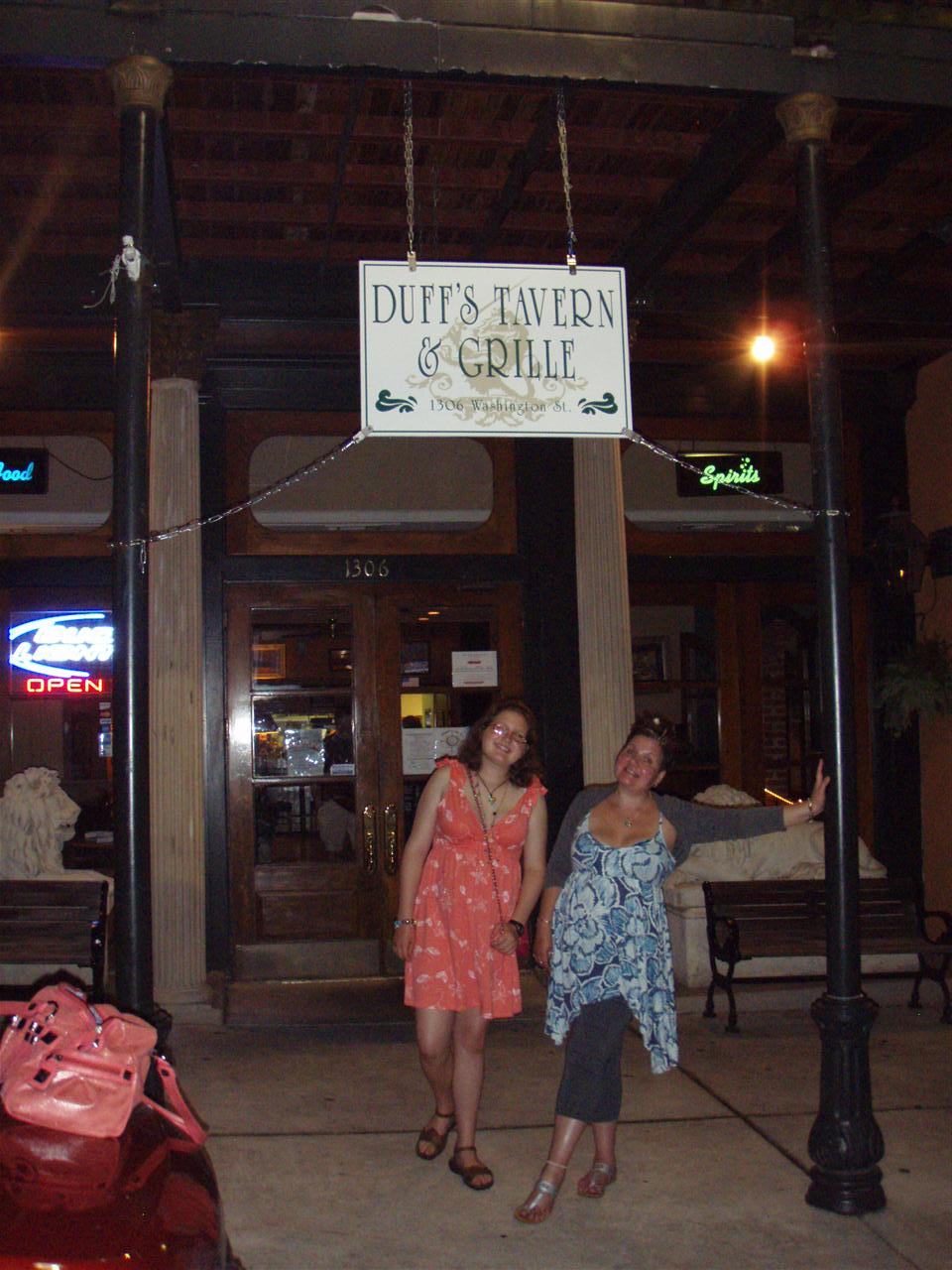 Goodnight reader from THE VECKS IN VICKSBURG.
---
Day 8 :Magic Macys amazing Breakfast & tour. (Thursday 29th July 2010 )
Day 9 :The Vecks have left the building..Uhh Huu ! (Friday 30th July 2010 )
Day 10 :Ian breaks another car on the way to The Grand Ole Opry! (Saturday 31st July 2010 )
Day 11 :Centre Stage at the Checkout.. (Sunday 1st August 2010 )
Day 12 :Its a country life at Thrifts Ferry. (Monday 2nd August 2010 )
Day 13 :Ian's stairway to Tallulah's Falls. (Tuesday 3rd August 2010 )
Day 14 :DELIVERENCE..Wildwater on the Chattooga. (Wednesday 4th August 2010 )
Day 15 :Up Sh**t Creek, we forgot a paddle. (Thursday 5th August 2010 )
Day 16 :Choo choo, Train & Rail adventure (Friday 6th August 2010 )
Day 17 :Dollywood or bust! (Saturday 7th August 2010 )
Day 18 :Cave bears...Ugg (Sunday 8th August 2010 )
Day 19 :Ribs 'n Bibs (Monday 9th August 2010 )
Day 20 :Goodbye from the windy city.. (Tuesday 10th August 2010 )