Holiday USA 2010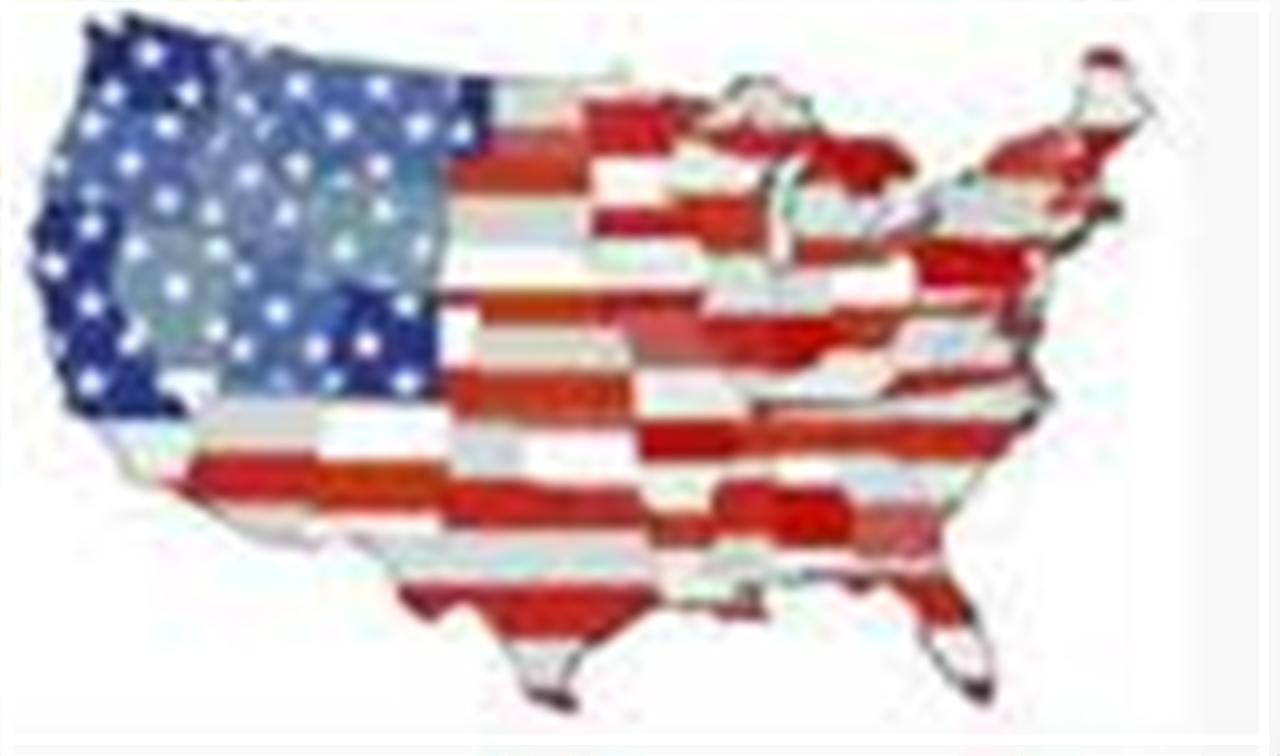 Show all days on one page (a long download!)
Day 1:Houston without a problem (Thursday 22nd July 2010)
Day 2 :The Vecks have landed... (Friday 23rd July 2010 )
Day 3 :Ferry across the watery stuff (Saturday 24th July 2010 )
Day 4 :Cajan Jack's Swamp and beyond.. (Sunday 25th July 2010 )
Day 5 :Po Boy, On Bourbon Street. (Monday 26th July 2010 )
Day 6 :As far south as you can get in Louisiana and no sign of oil! (Tuesday 27th July 2010 )
Day 7 :1 year of wedded bliss, well neither of us has committed murder!.........yet (Wednesday 28th July 2010 )
Day 8 :Magic Macys amazing Breakfast & tour. (Thursday 29th July 2010 )
Day 9 :The Vecks have left the building..Uhh Huu ! (Friday 30th July 2010 )
Day 10 :Ian breaks another car on the way to The Grand Ole Opry! (Saturday 31st July 2010 )

Day 11 : Centre Stage at the Checkout..
We took a bus tour of Nashvillle. Our knowledgable driver showed us the Ryman Theatre & retold its history, We saw Centenial park, The home of a full size replica of the Parthenon housing a 41ft statue of Athena , She is holding an 8ft statue of Nike ( Goddess of baseball caps & tennis shoes our driver tells us. )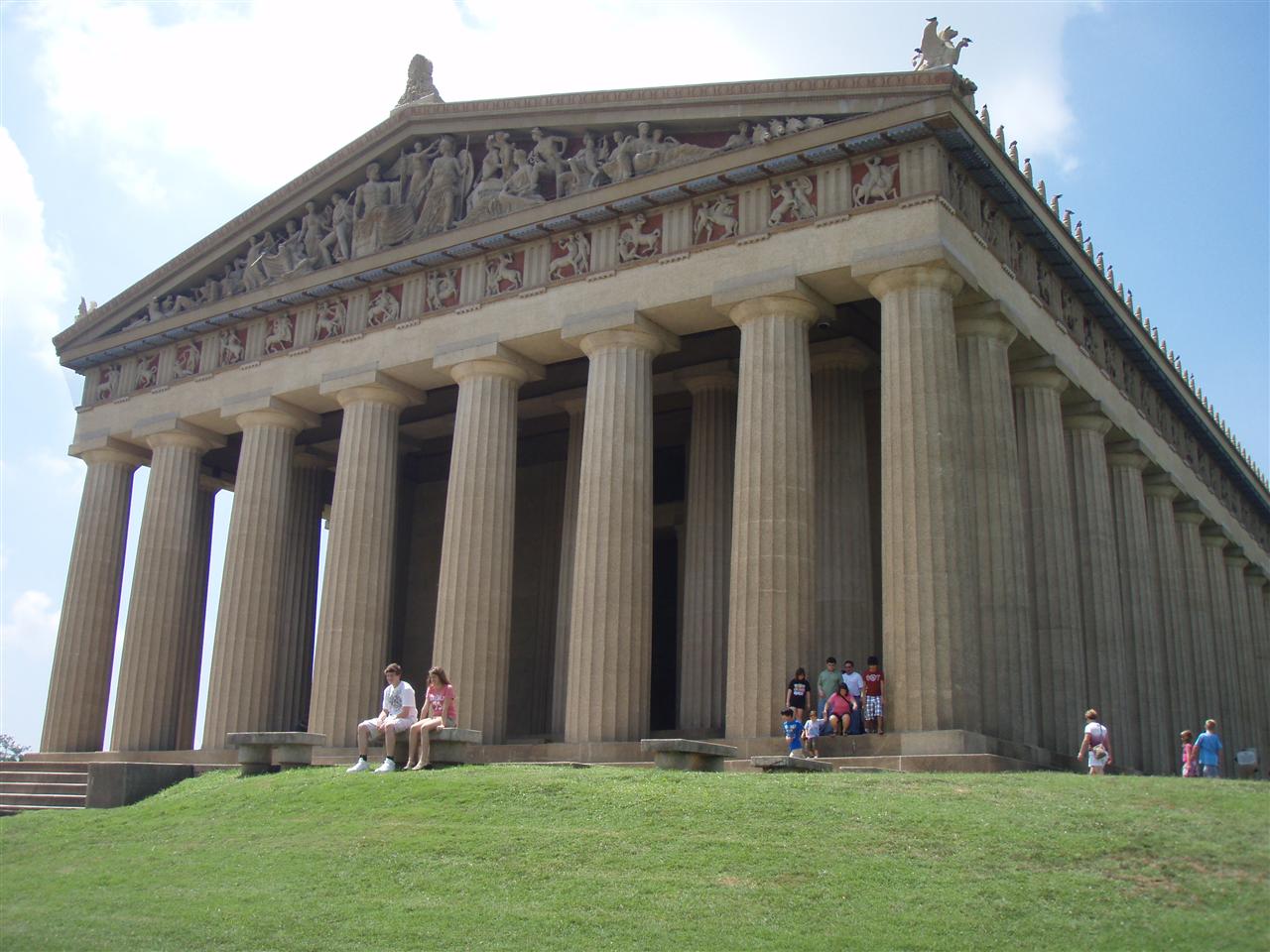 The park also boasts a locomotive " The Chatanooga Choo choo "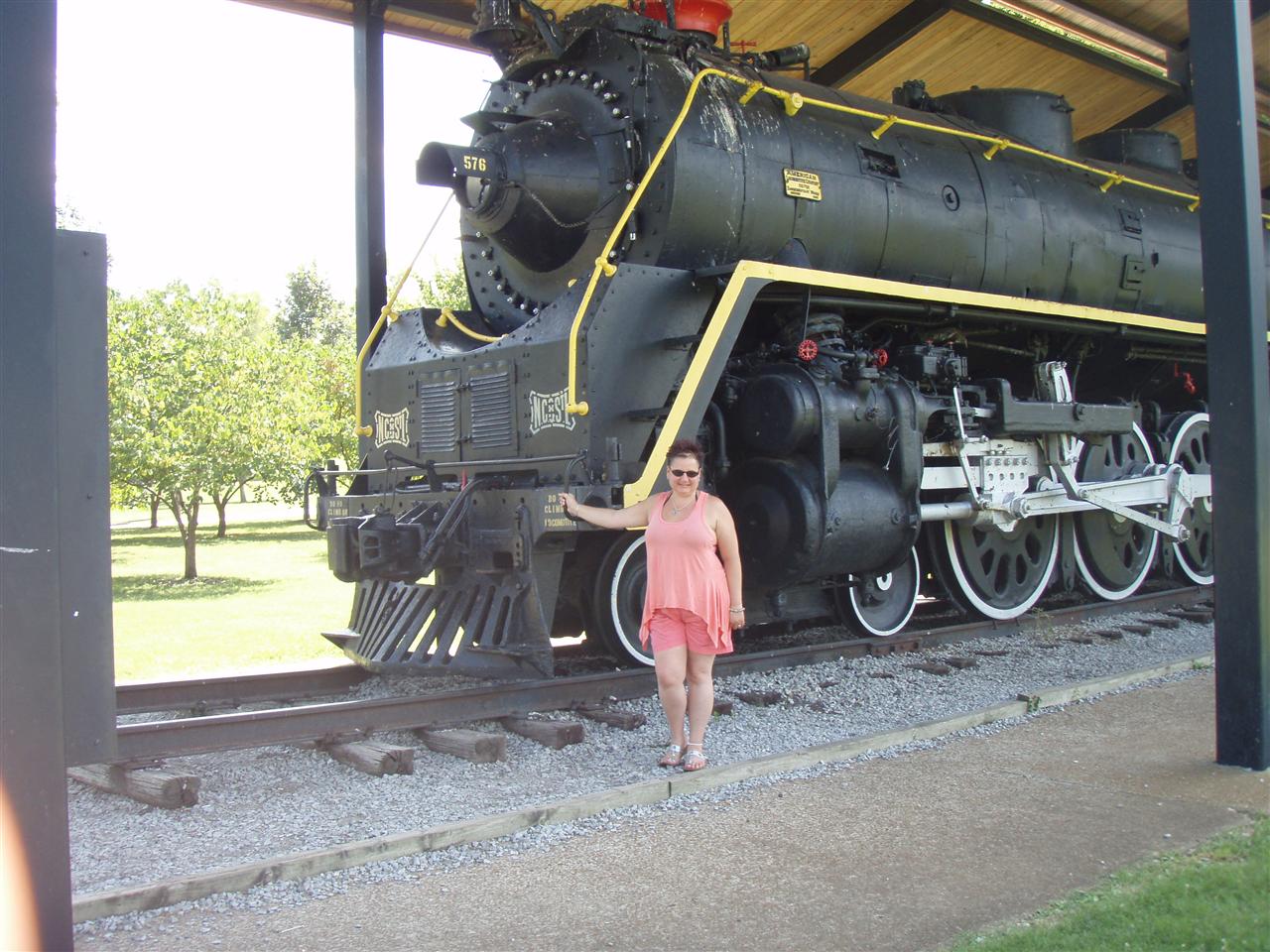 The tour continued round music district taking in the RCA victor studio where Elvis , Johnny Cash, Roy Orbison & many more recorded hits.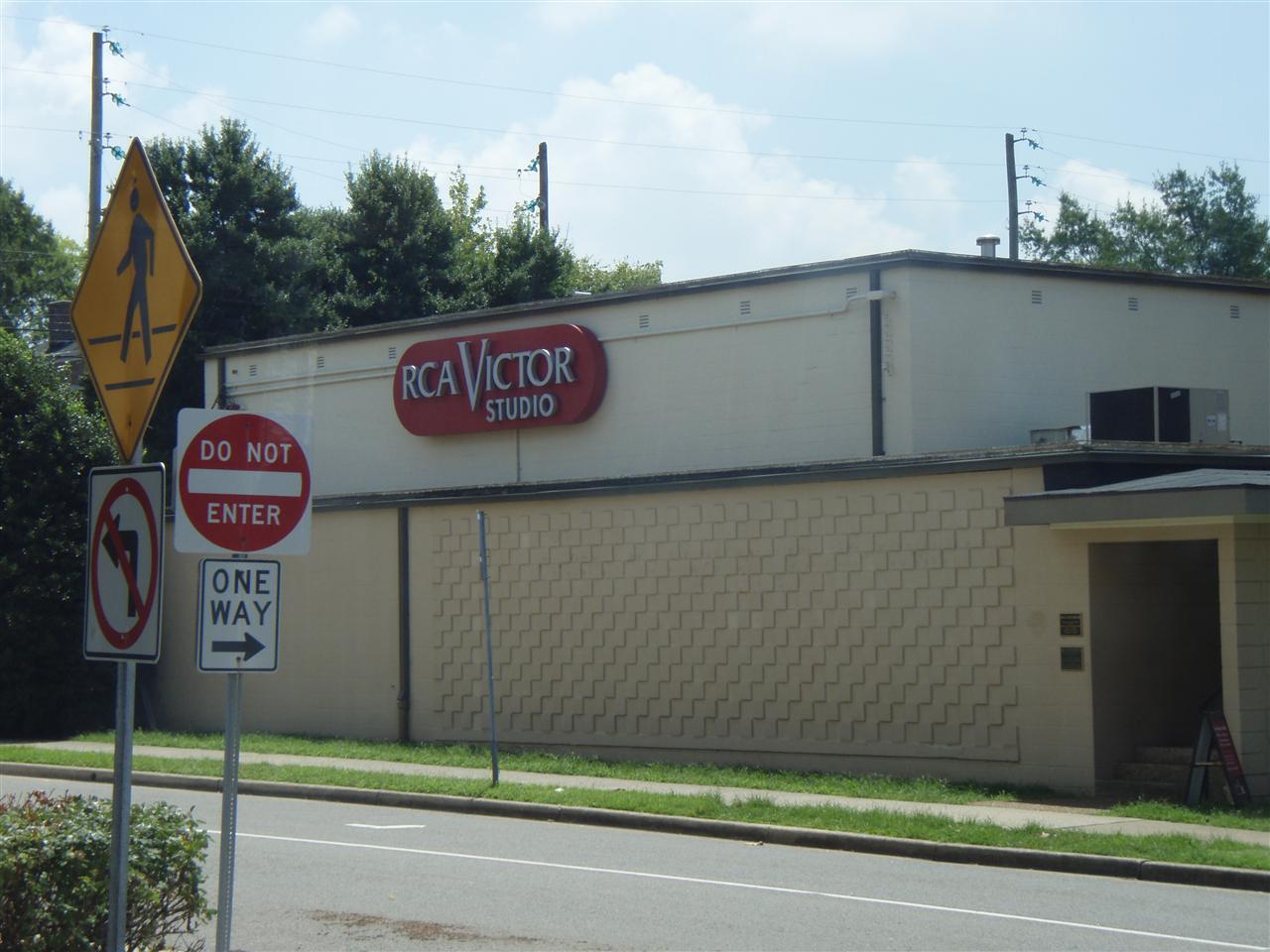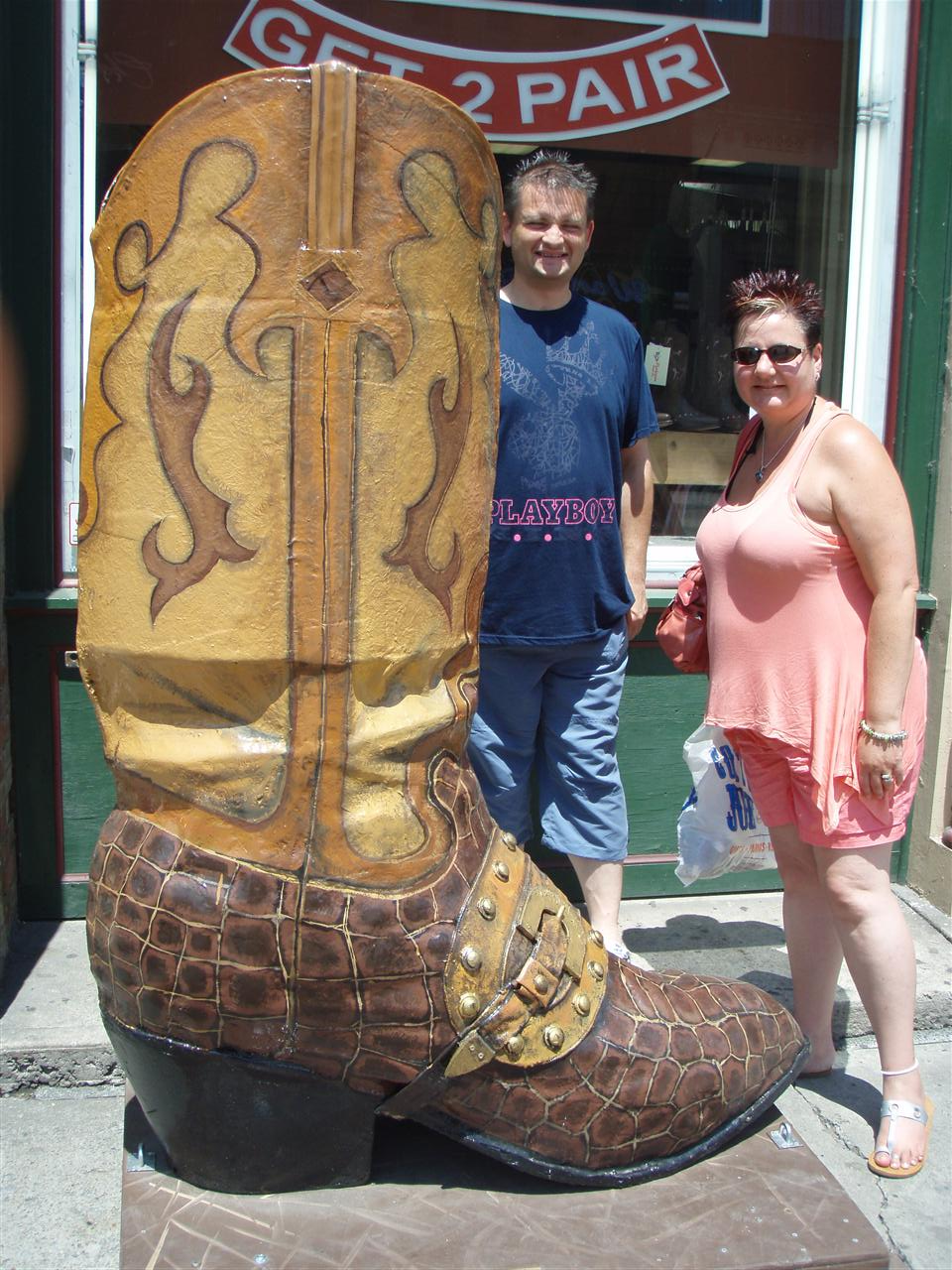 We were dropped off & went on on our backstage tour of the Ryman Theatre. The auditorium is lined with display cases detailing the varied history of the Theatre.
Originally a baptist chappel, The hall became the home of the Oprey in 1945 & played host to the greats including Hank Williams, Patsy Cline, June Carter , Johnny cash, Tammy Wynett & many more til it closed in 1974.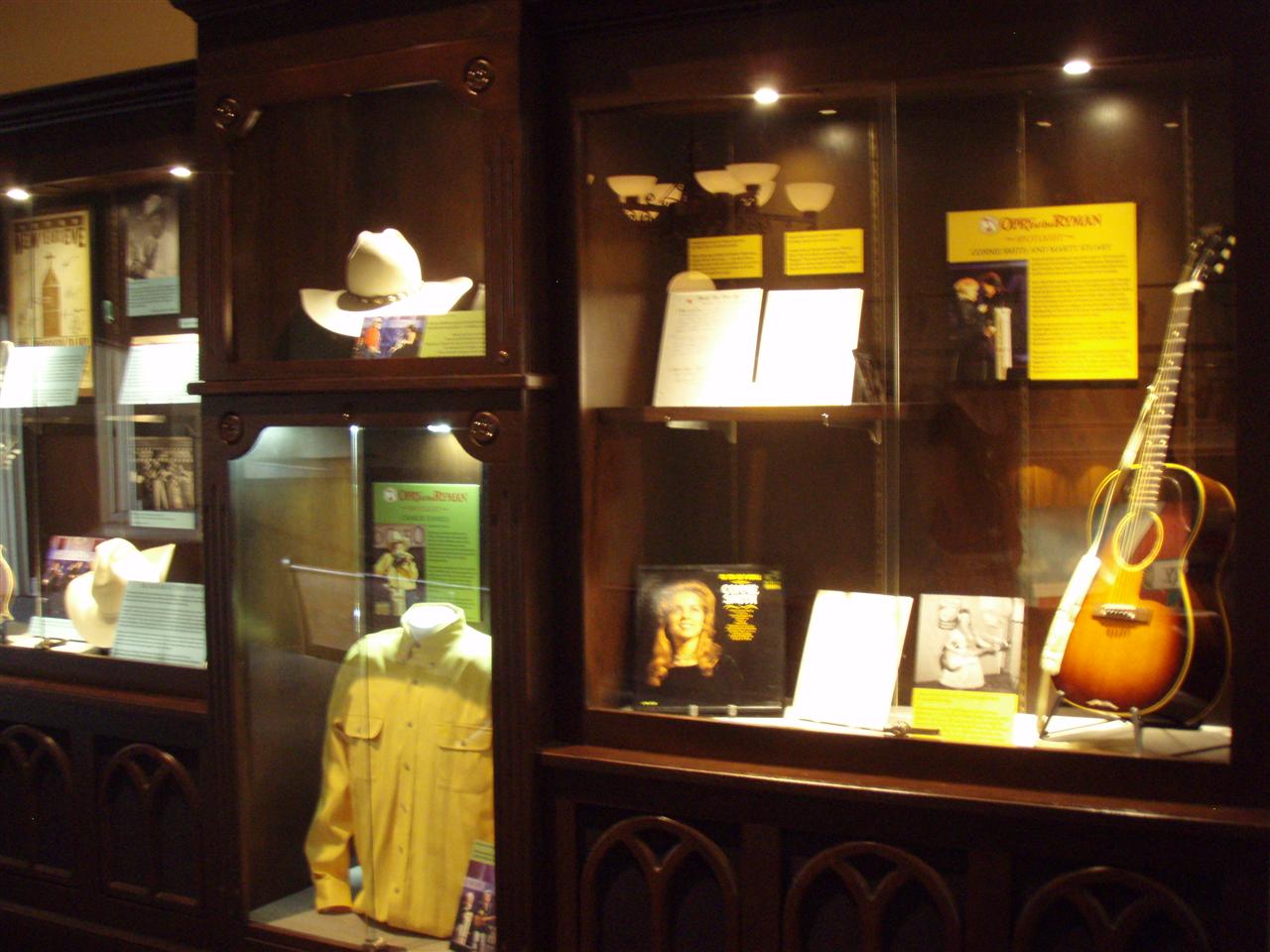 We were taken into the dressing room area & had our picture taken on the stage.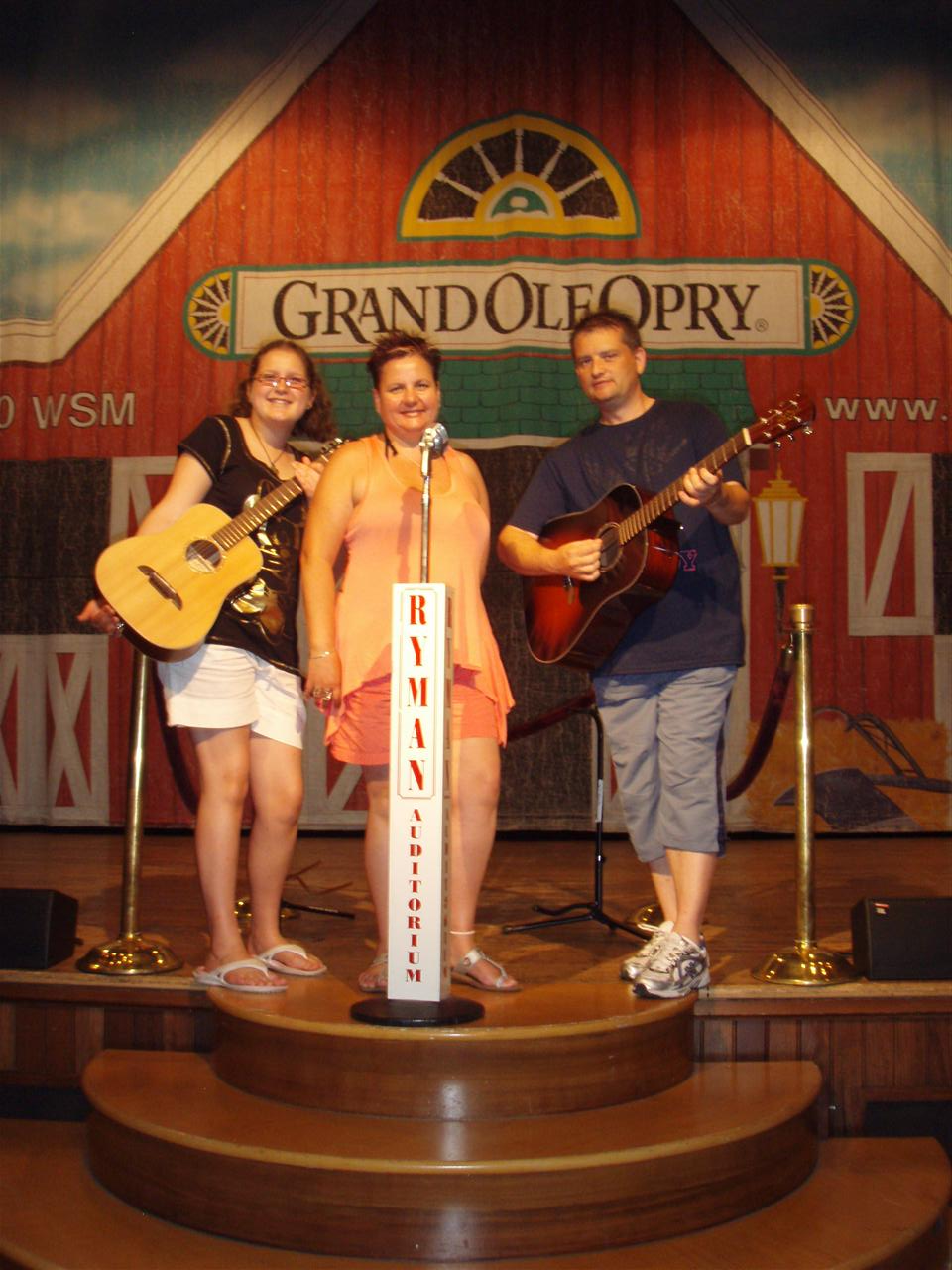 In The afternoon we drove out to Nolansville, on the quest for my collectable licence plates, we came to an Amish Grocery shop..the front porch weighed down with a ton of "antiques & collectables".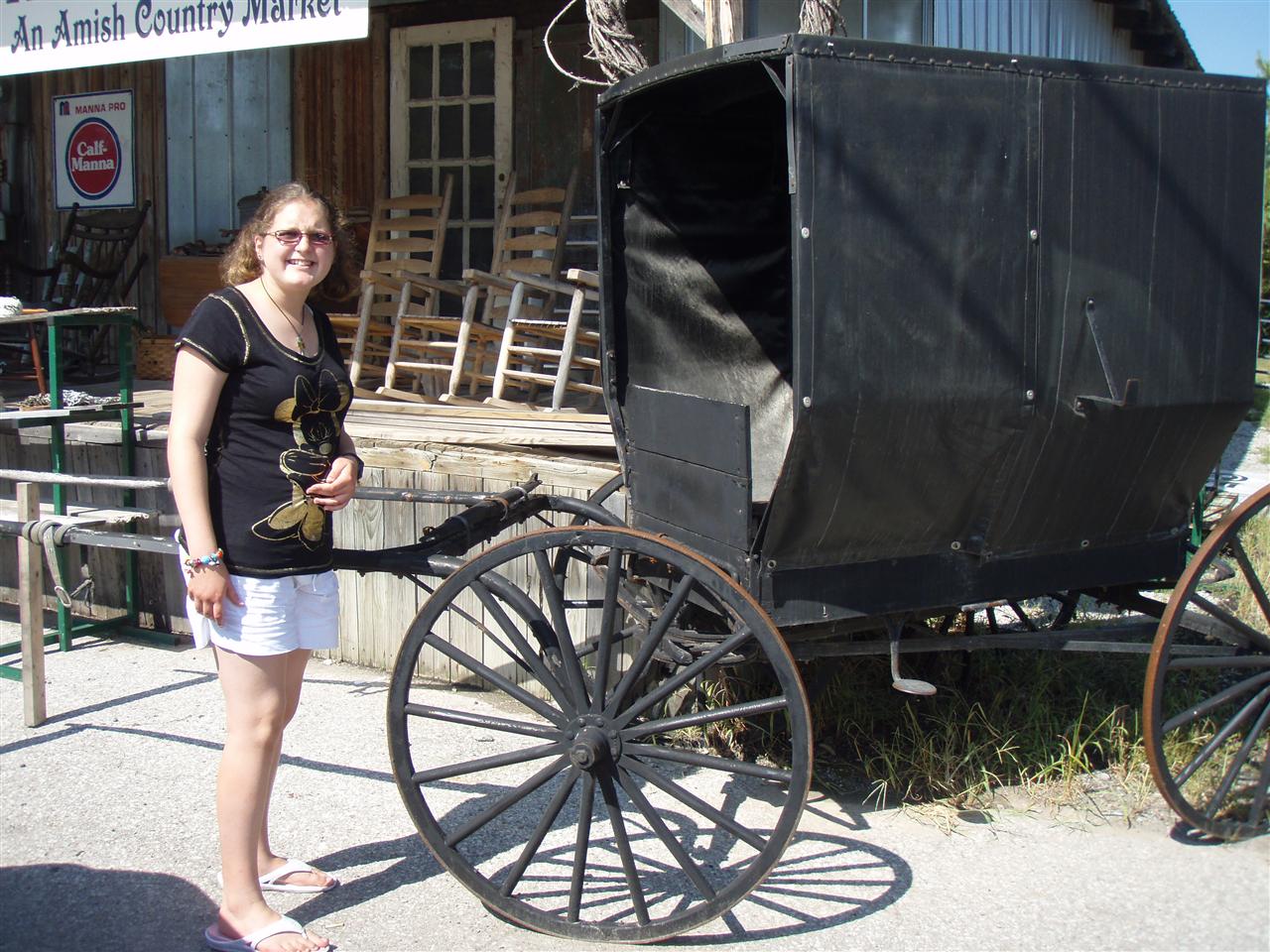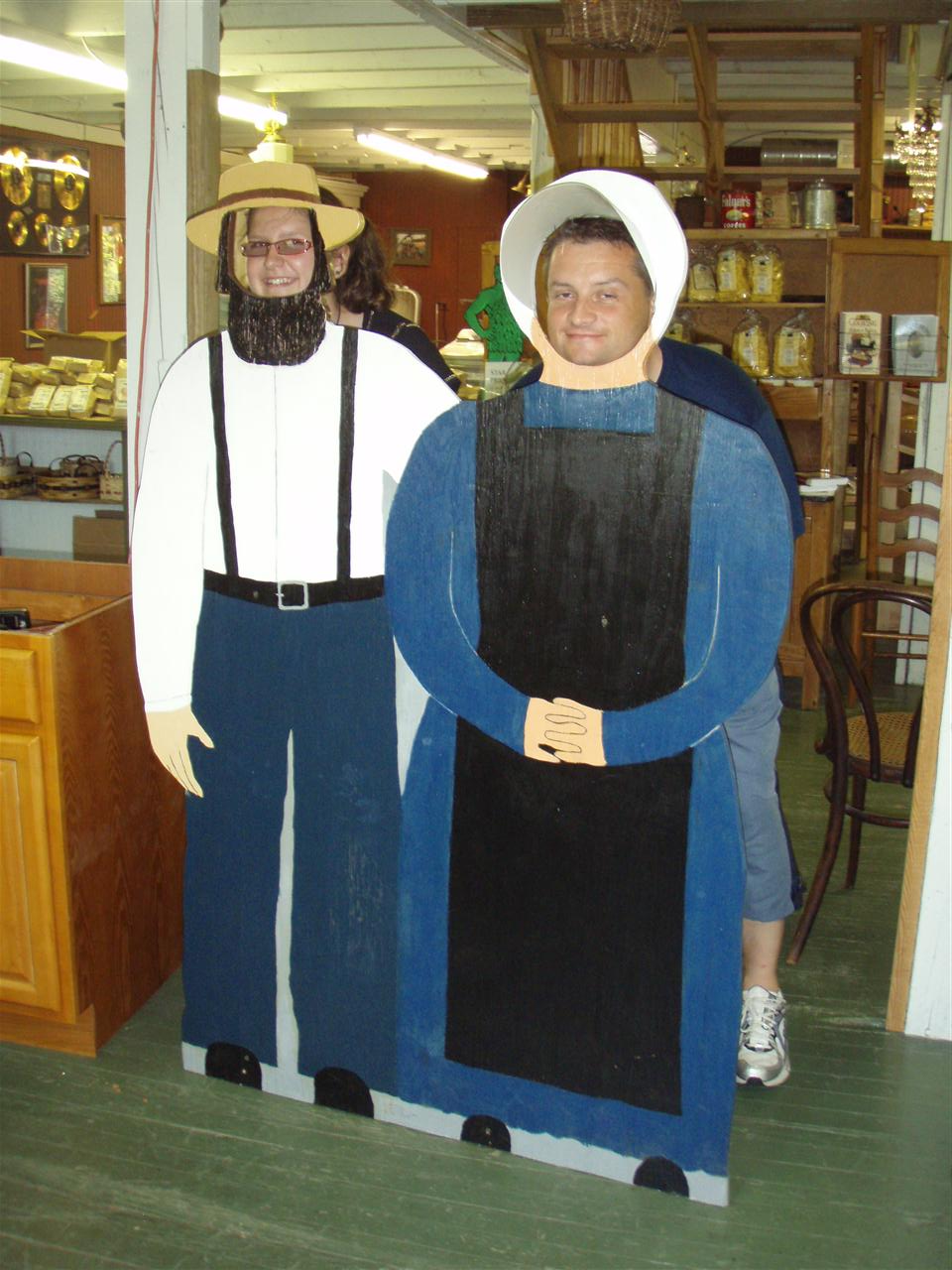 Inside we met Darren our checkout operator....With a difference.


(Click play, right click on video and select zoom full screen)
Darren had written his song about Parris Hilton & her BFF show which he'd heard was now in London ( god only knows how long he'd had his guitar propped up in the corner of this remote store, awaiting English tourists to torture with his composition .)
Back at the hotel we went for a leasurely swim, Later we had dinner in the Bob Evans restaurant..not a great experience but it filled a hole!

Well good reader, we head to Long Creek tomorrow, Real Red Neck country, From which we may never return ( Cue the Banjo music! ) & Claire stop overfeeding that bloody cat, He forgets he's had his tea , Don't be fooled by the pleading eyes & plaintive meow.

Goodnight all
---
Day 12 :Its a country life at Thrifts Ferry. (Monday 2nd August 2010 )
Day 13 :Ian's stairway to Tallulah's Falls. (Tuesday 3rd August 2010 )
Day 14 :DELIVERENCE..Wildwater on the Chattooga. (Wednesday 4th August 2010 )
Day 15 :Up Sh**t Creek, we forgot a paddle. (Thursday 5th August 2010 )
Day 16 :Choo choo, Train & Rail adventure (Friday 6th August 2010 )
Day 17 :Dollywood or bust! (Saturday 7th August 2010 )
Day 18 :Cave bears...Ugg (Sunday 8th August 2010 )
Day 19 :Ribs 'n Bibs (Monday 9th August 2010 )
Day 20 :Goodbye from the windy city.. (Tuesday 10th August 2010 )