Holiday USA 2010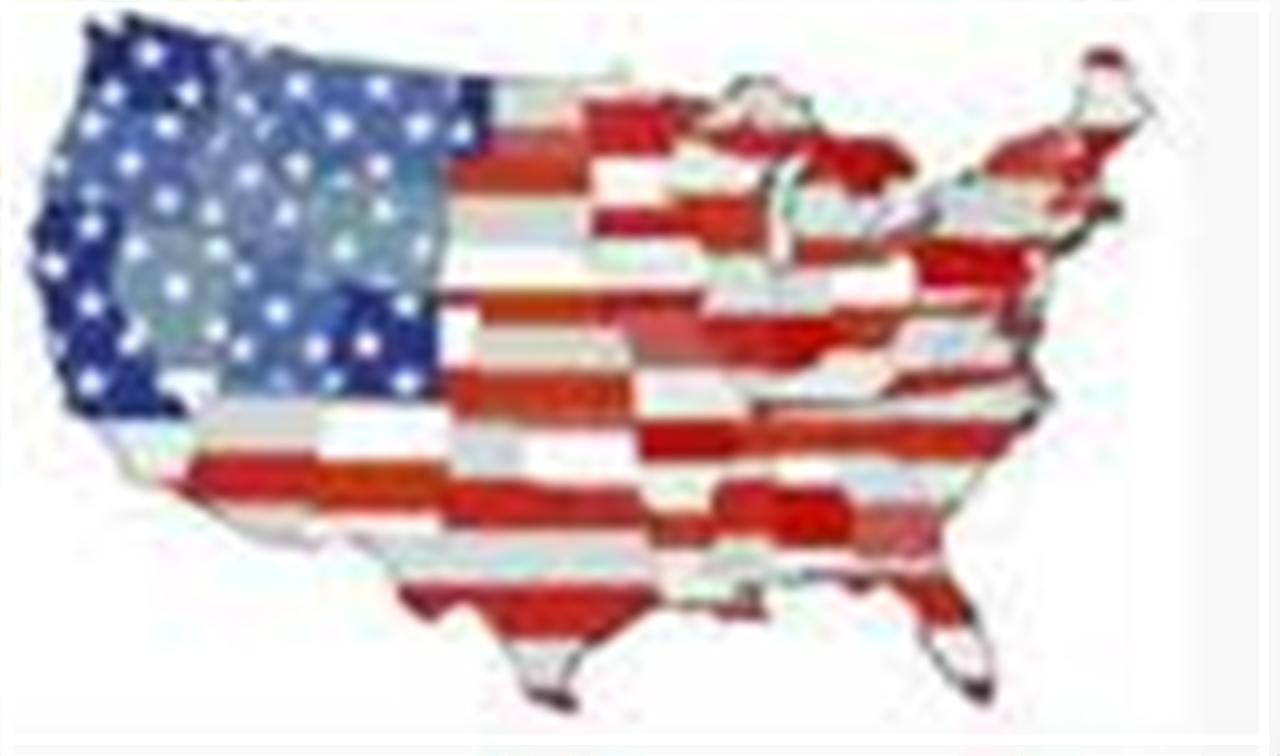 Show all days on one page (a long download!)
Day 1:Houston without a problem (Thursday 22nd July 2010)
Day 2 :The Vecks have landed... (Friday 23rd July 2010 )
Day 3 :Ferry across the watery stuff (Saturday 24th July 2010 )
Day 4 :Cajan Jack's Swamp and beyond.. (Sunday 25th July 2010 )
Day 5 :Po Boy, On Bourbon Street. (Monday 26th July 2010 )
Day 6 :As far south as you can get in Louisiana and no sign of oil! (Tuesday 27th July 2010 )
Day 7 :1 year of wedded bliss, well neither of us has committed murder!.........yet (Wednesday 28th July 2010 )
Day 8 :Magic Macys amazing Breakfast & tour. (Thursday 29th July 2010 )
Day 9 :The Vecks have left the building..Uhh Huu ! (Friday 30th July 2010 )
Day 10 :Ian breaks another car on the way to The Grand Ole Opry! (Saturday 31st July 2010 )
Day 11 :Centre Stage at the Checkout.. (Sunday 1st August 2010 )
Day 12 :Its a country life at Thrifts Ferry. (Monday 2nd August 2010 )

Hmmm not a good nights sleep for the adults, lumpy beds, noisy aircon , Bears..Who knows ? After a nice lie in Min prepared Scrambled eggs on toast & coffee, yummy.
Took a pic of our local spidery neighbours for you : )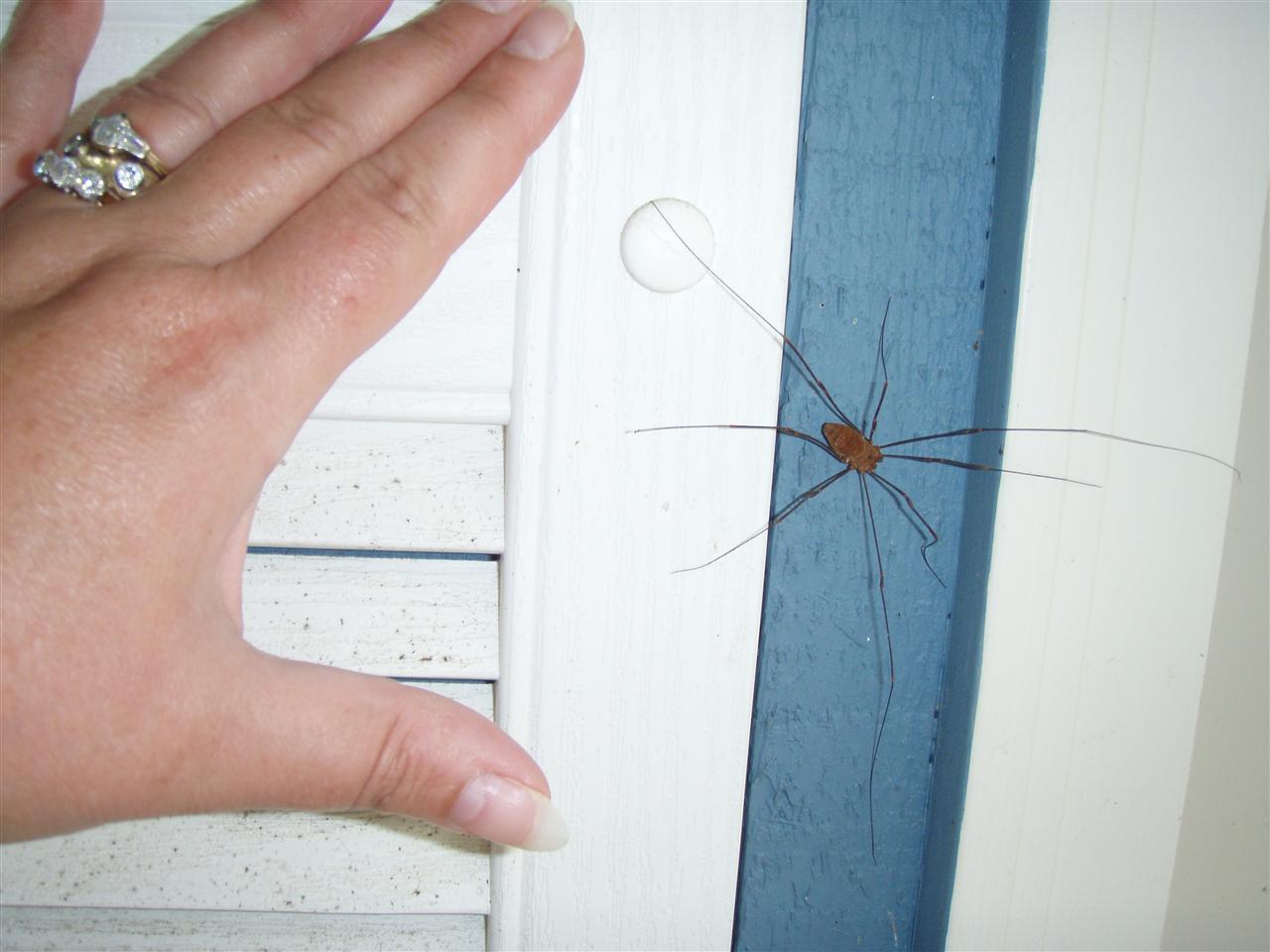 Maureen guided us safely to Tallulah falls, The place where many scenes from the movie "Deliverance" were filmed.
We handed over our $5 and headed into the gorge for a strenuous hike.
Ian opted for the easy route, from viewpoint 2 he headed for the stairs into the base of the valley & an upclose view of the river. ( 374 steps down ..an additional 221.(.each way) steps to an optional bridge ..which the nutter did! & 342 steps & a heart attack , back out )
Min & I took a far more difficult path round the edge, taking in view points 3-10 over the dam , Then we met up with a sweaty red faced Ian..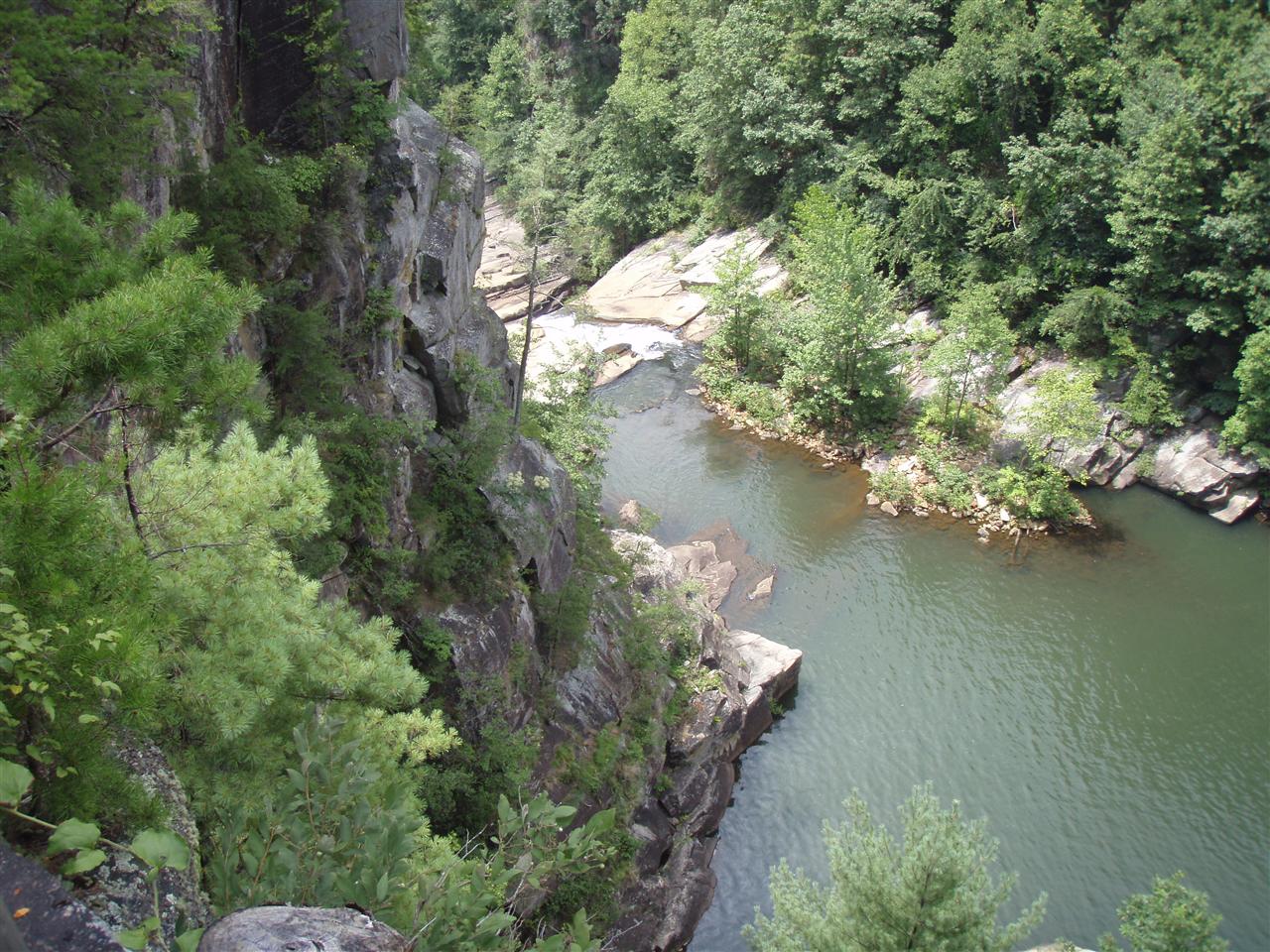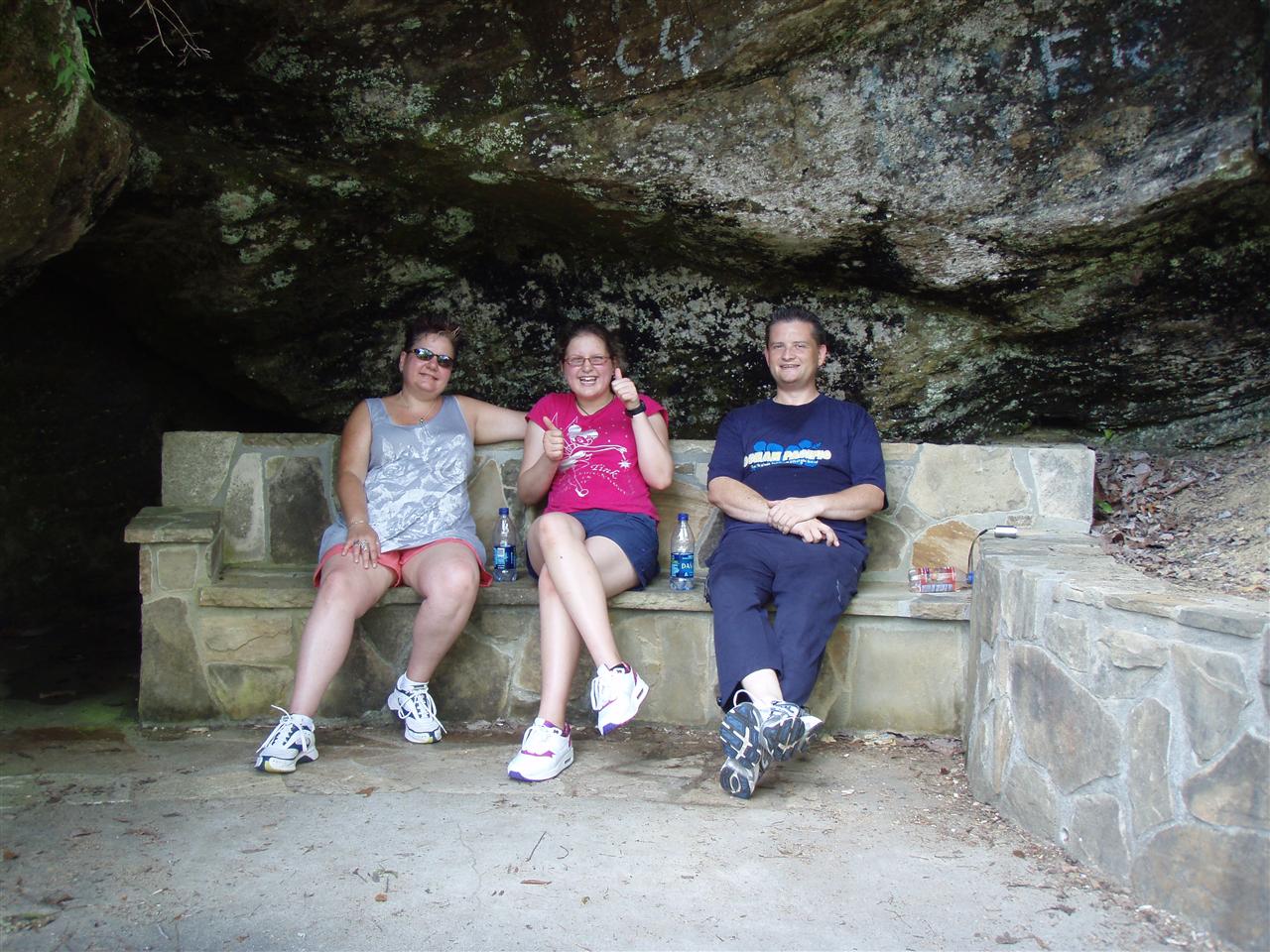 We then retraced our steps & stopped at our swing , where we took a phone call from Argos , re the delivery of mins new bed !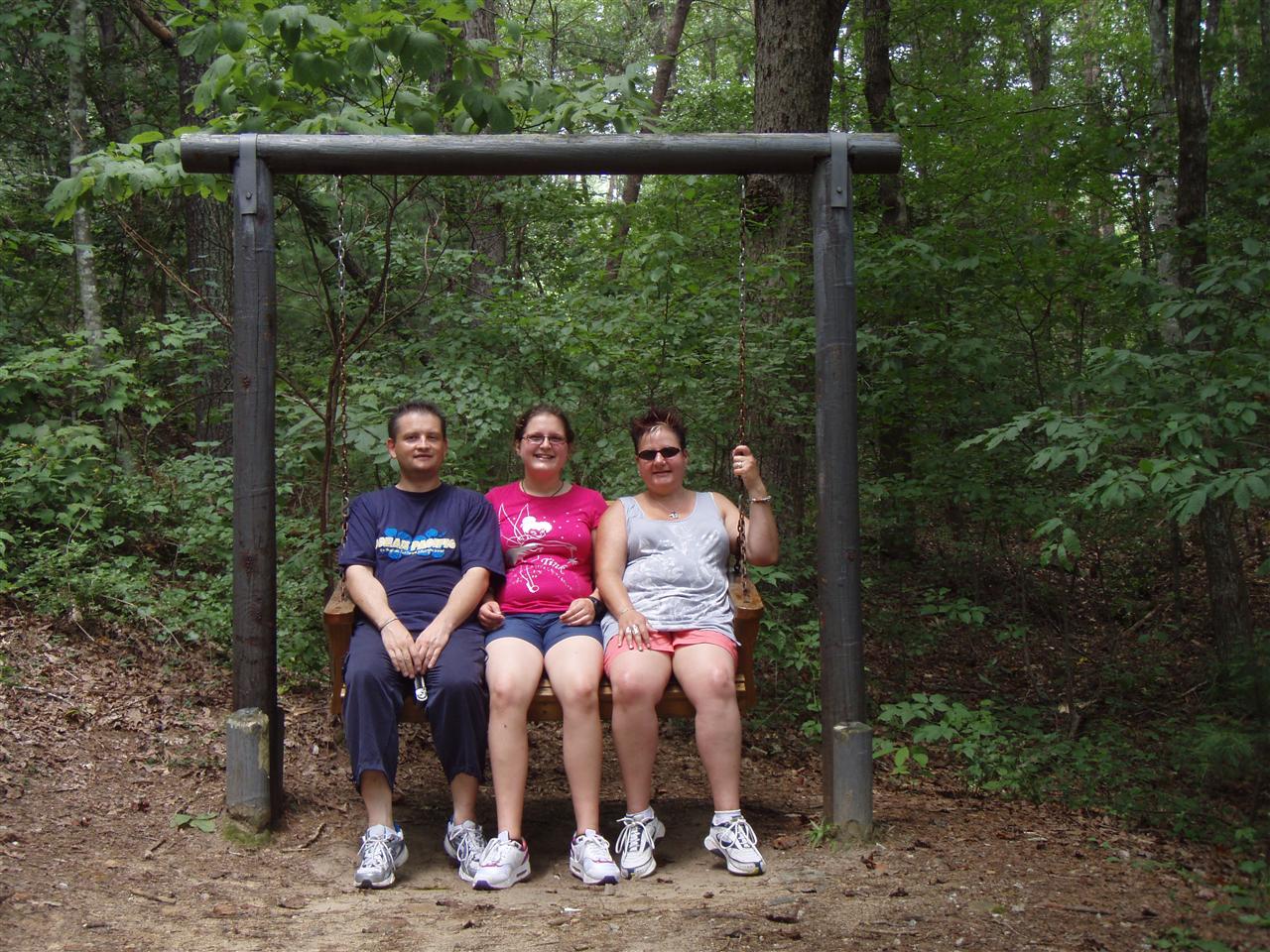 Some of the views were spectacular , The humid weather was broken by a refreshing rain storm on the way back.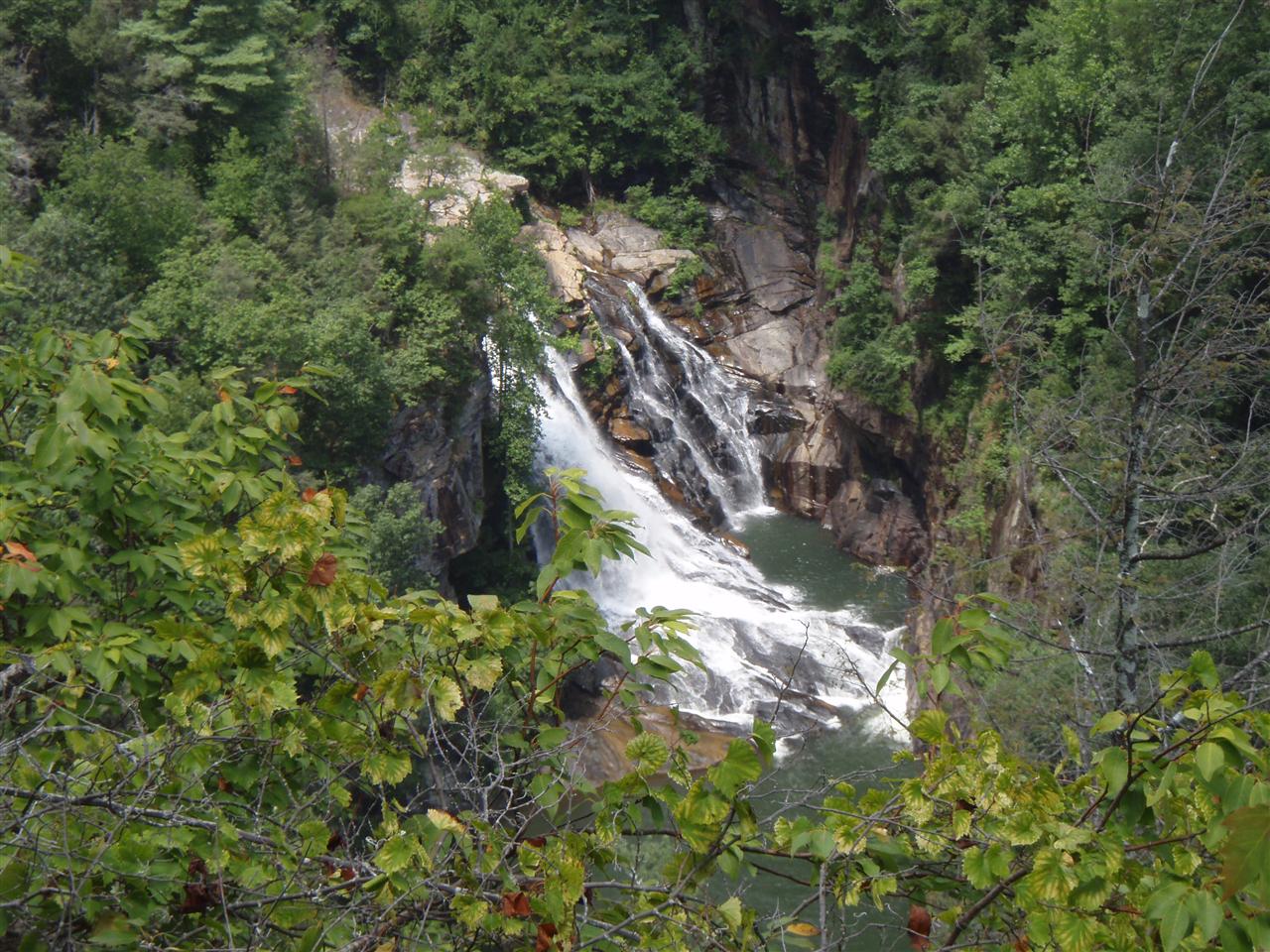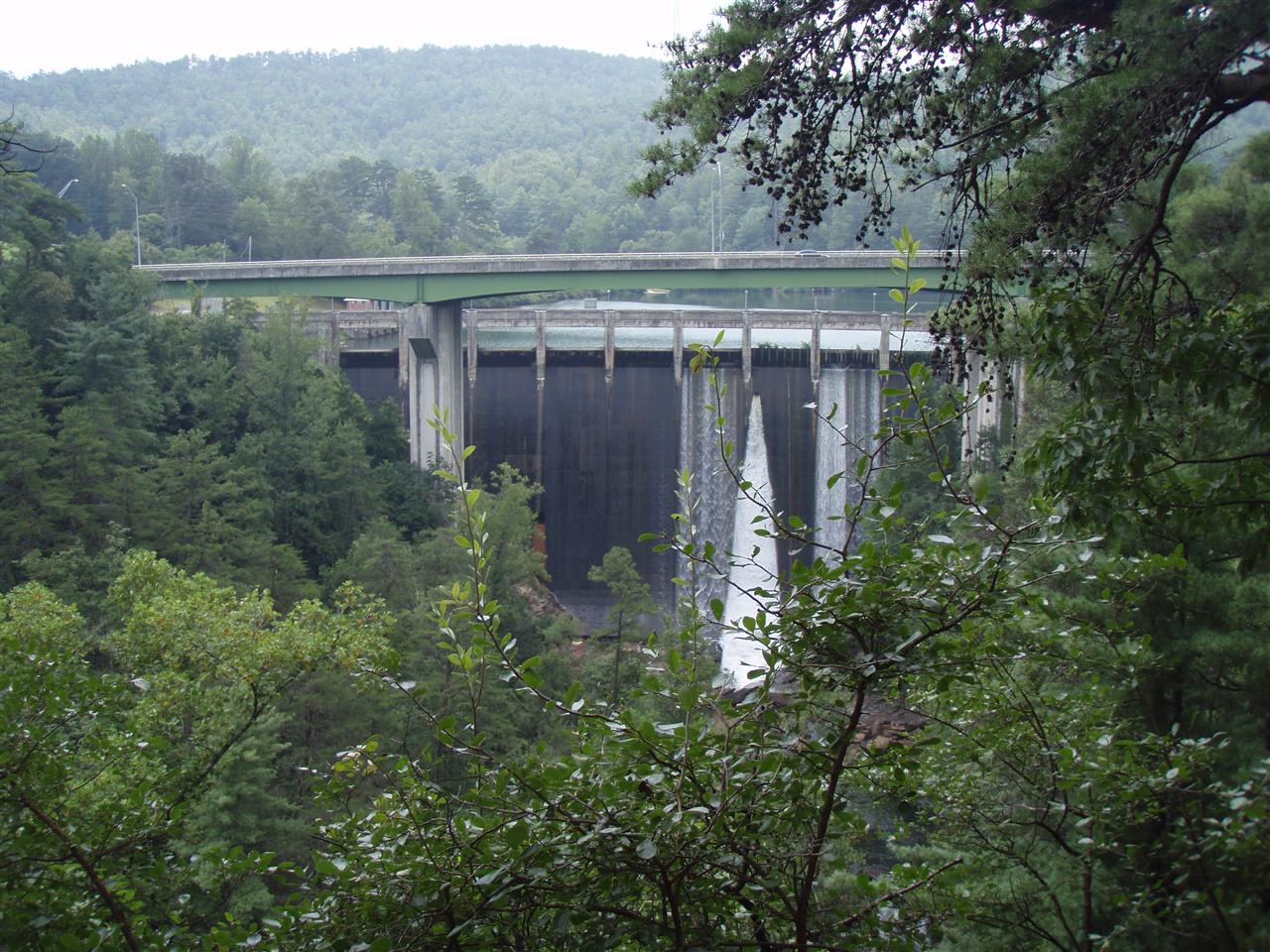 On the way back we stopped at a gift shop called "Goats on the roof" With , yes you guessed it..real goats on its grassy roof, for 25 cents you can send a pot of goat food up to them via a zip wire type system..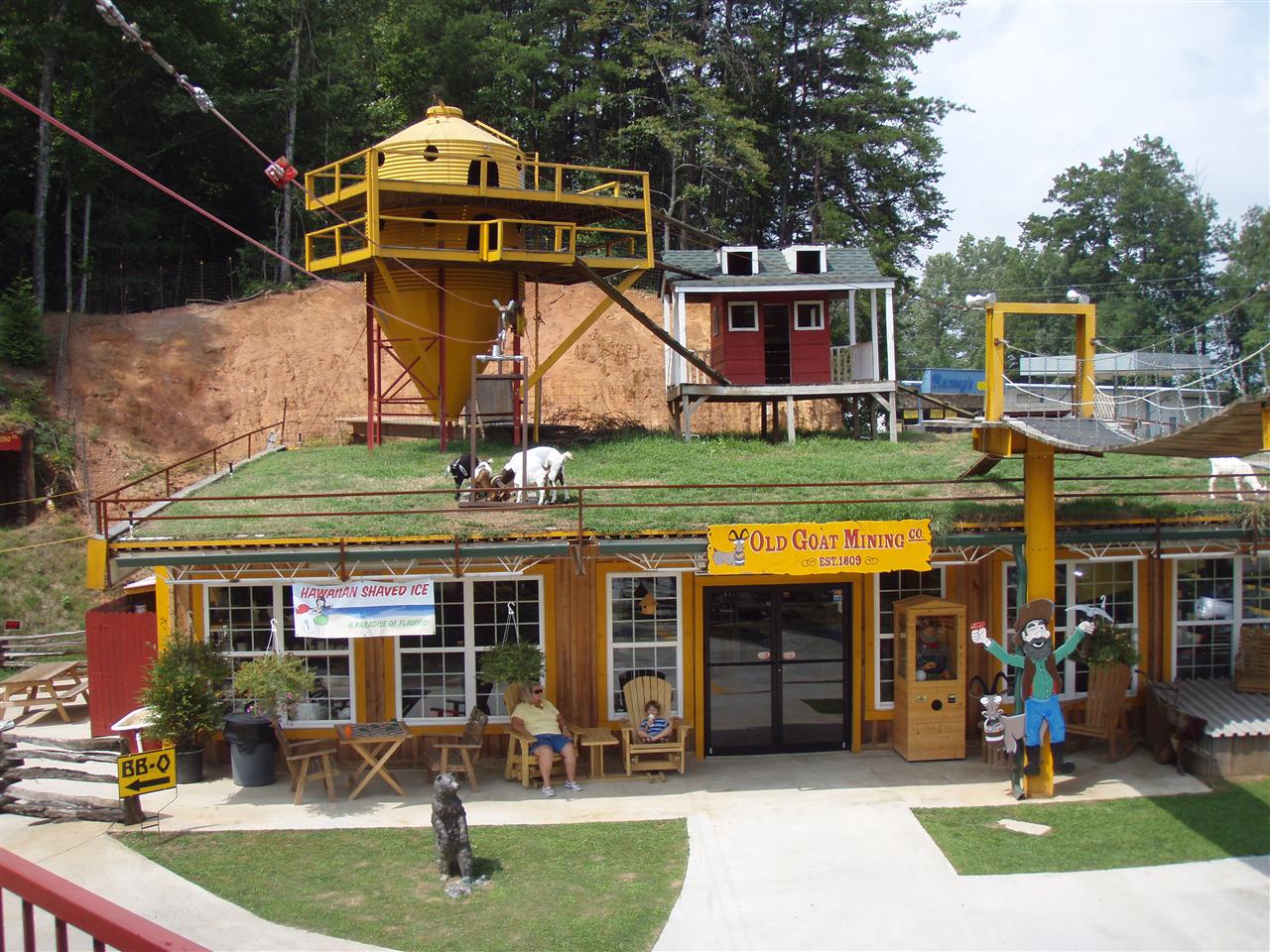 after a drive we returned to "Thrifts Fairy" with a bag of charcoal & fire lighters..Ian may be able to incinerate some food tonight.
Eureka ! My Children have made fire!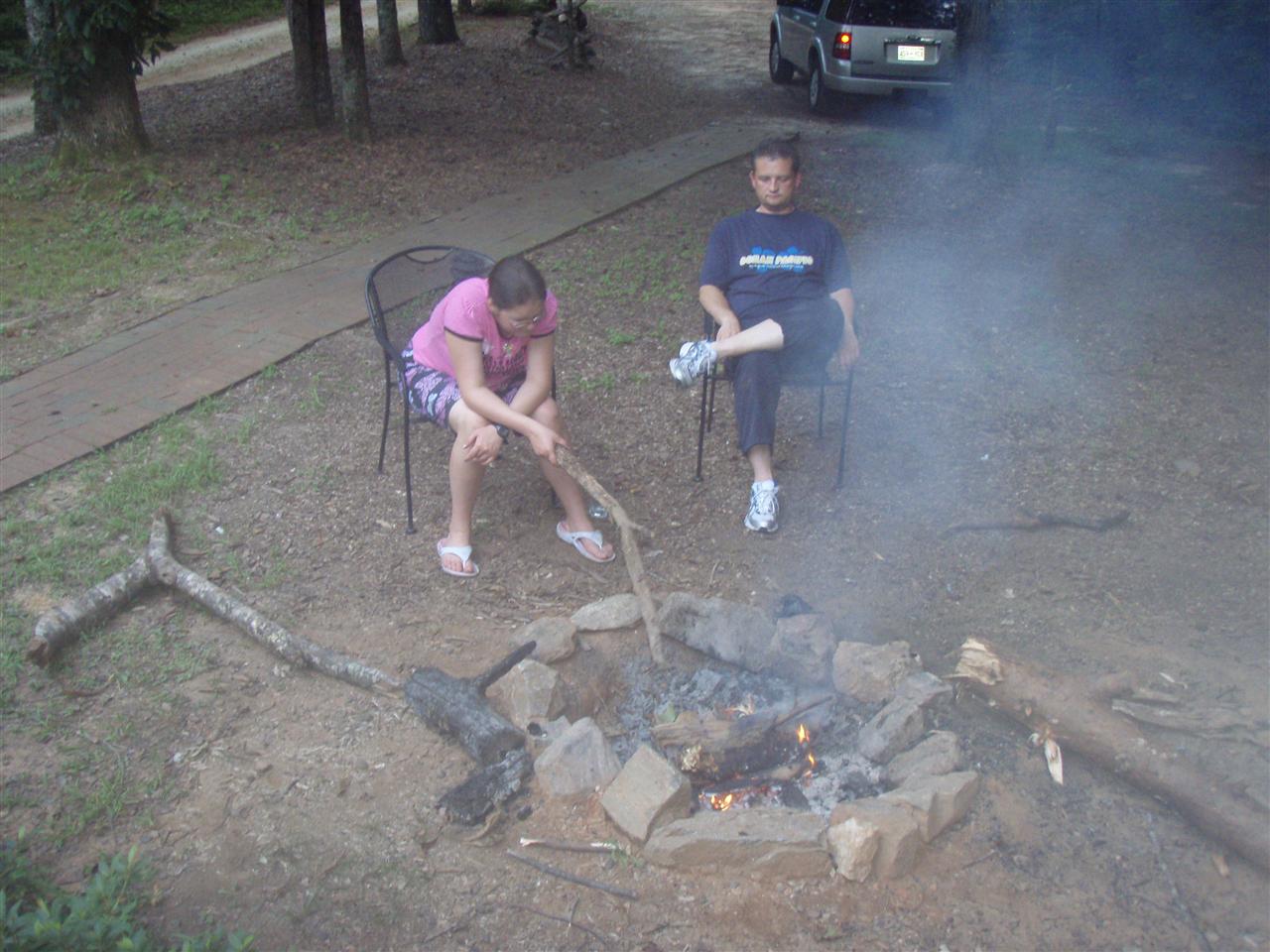 Please note Ian can cook...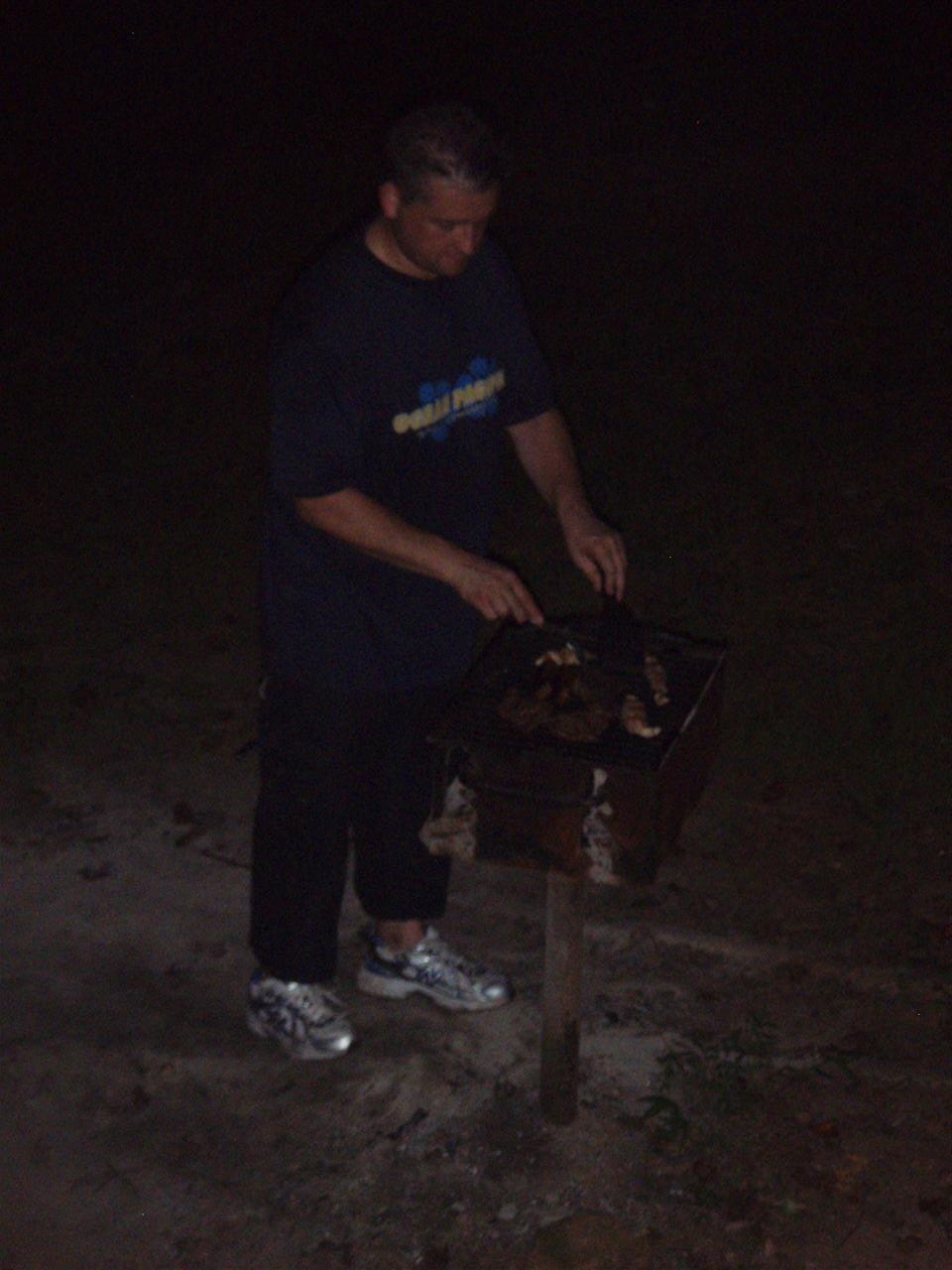 Dinner was very nice..
Tomorrow Rafting..Providing no-one goes down with Dheli Belly !

Good night dear reader, & Claire who is currently trying to dislodge the cat from the patio door xx
---
Day 14 :DELIVERENCE..Wildwater on the Chattooga. (Wednesday 4th August 2010 )
Day 15 :Up Sh**t Creek, we forgot a paddle. (Thursday 5th August 2010 )
Day 16 :Choo choo, Train & Rail adventure (Friday 6th August 2010 )
Day 17 :Dollywood or bust! (Saturday 7th August 2010 )
Day 18 :Cave bears...Ugg (Sunday 8th August 2010 )
Day 19 :Ribs 'n Bibs (Monday 9th August 2010 )
Day 20 :Goodbye from the windy city.. (Tuesday 10th August 2010 )