Holiday USA 2010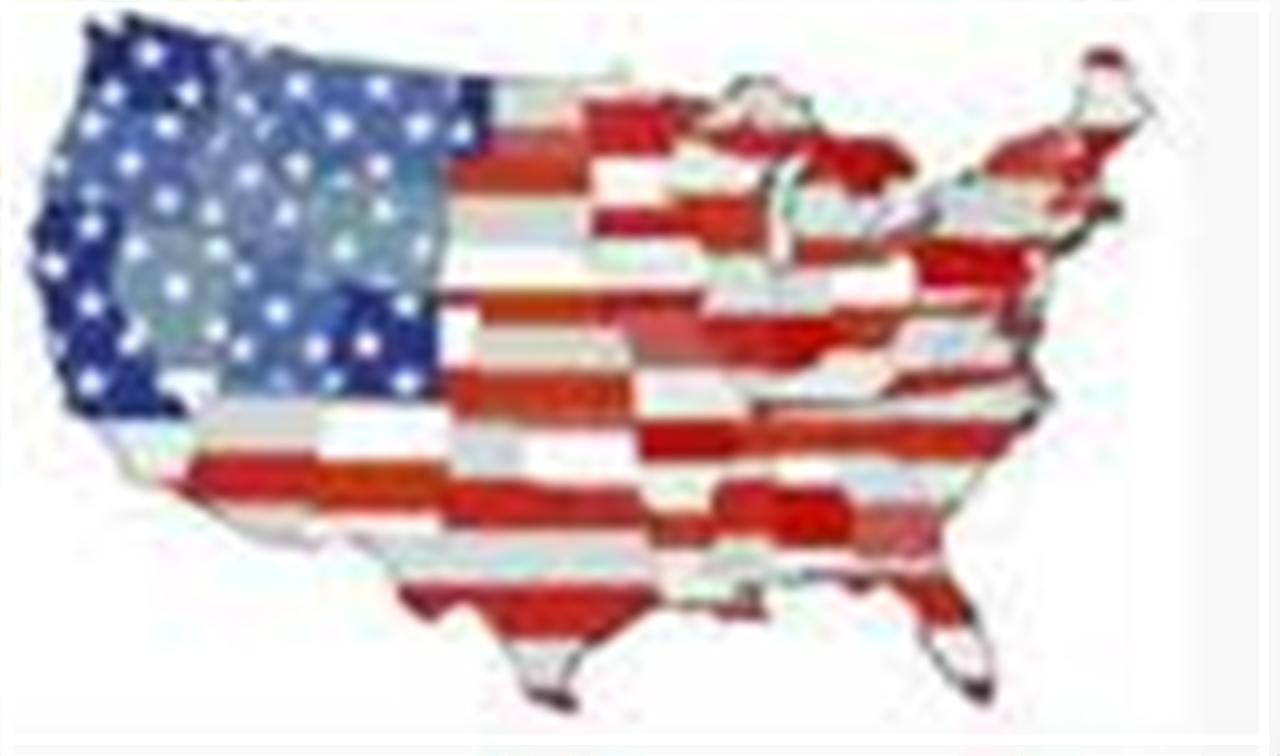 Show all days on one page (a long download!)
Day 1:Houston without a problem (Thursday 22nd July 2010)
Day 2 :The Vecks have landed... (Friday 23rd July 2010 )
Day 3 :Ferry across the watery stuff (Saturday 24th July 2010 )
Day 4 :Cajan Jack's Swamp and beyond.. (Sunday 25th July 2010 )
Day 5 :Po Boy, On Bourbon Street. (Monday 26th July 2010 )
Day 6 :As far south as you can get in Louisiana and no sign of oil! (Tuesday 27th July 2010 )
Day 7 :1 year of wedded bliss, well neither of us has committed murder!.........yet (Wednesday 28th July 2010 )
Day 8 :Magic Macys amazing Breakfast & tour. (Thursday 29th July 2010 )
Day 9 :The Vecks have left the building..Uhh Huu ! (Friday 30th July 2010 )
Day 10 :Ian breaks another car on the way to The Grand Ole Opry! (Saturday 31st July 2010 )
Day 11 :Centre Stage at the Checkout.. (Sunday 1st August 2010 )
Day 12 :Its a country life at Thrifts Ferry. (Monday 2nd August 2010 )
Day 13 :Ian's stairway to Tallulah's Falls. (Tuesday 3rd August 2010 )
Day 14 :DELIVERENCE..Wildwater on the Chattooga. (Wednesday 4th August 2010 )

Checking out of our cabin was painless, as you can see..we did as instructed and were soon on our way.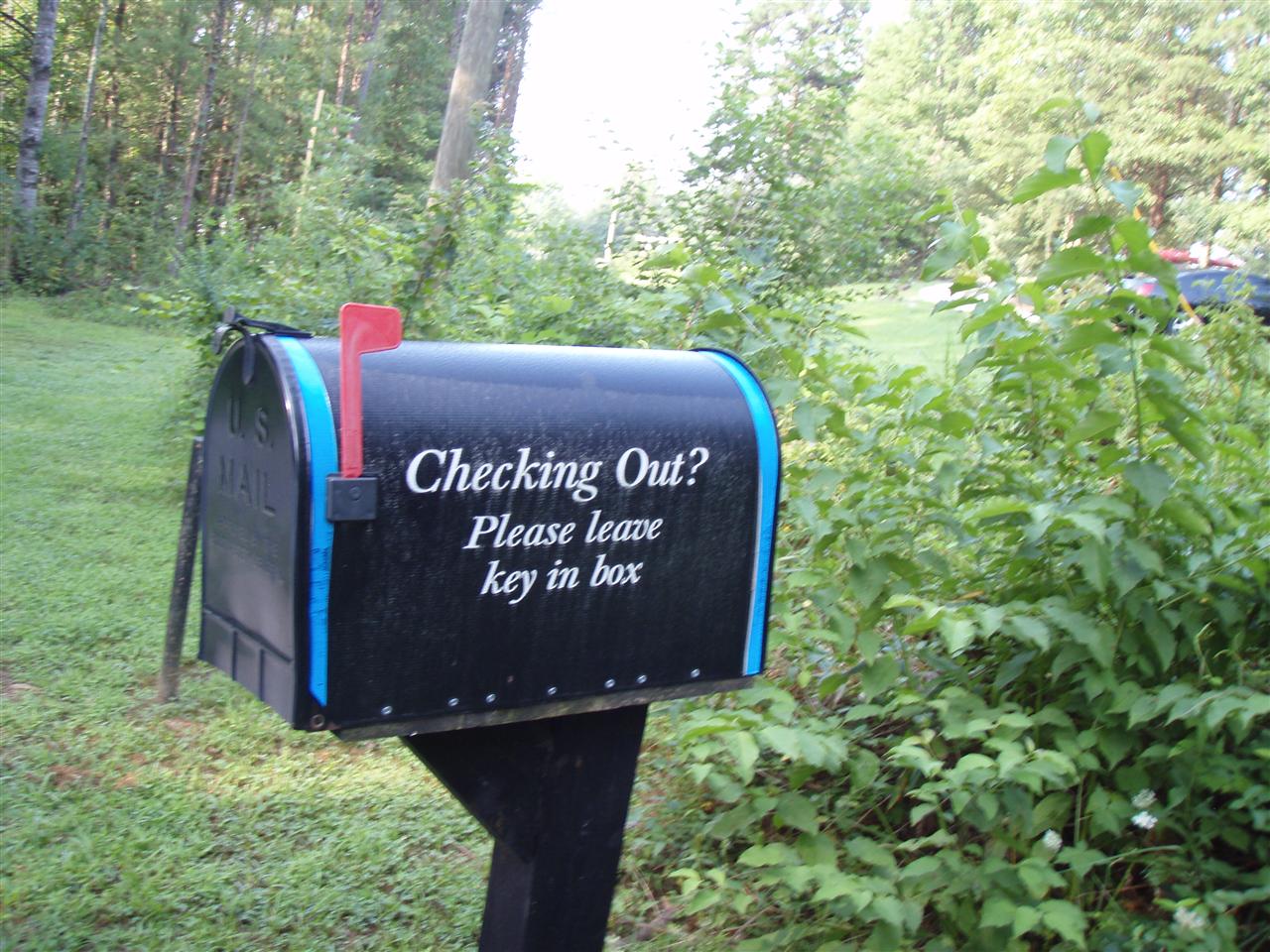 90 minutes later we arrived in Bryson City, More of a small town with big ideas me thinks!
We found our way to Tube world & for $9 hired Some oversized tyre inner tubes, which the vendor strapped to the roof of our car rather precariously with 2 lengths of string.
A few minutes later we parked by the river & followed other tube bearing folk up stream ( probably a little under a mile uphill).We entered the river & bobbed over rocks and small drops, Then the pace picked up as we were swept over some small rapids, not quite on the scale of yesterdays adventure, but a brilliant giggle.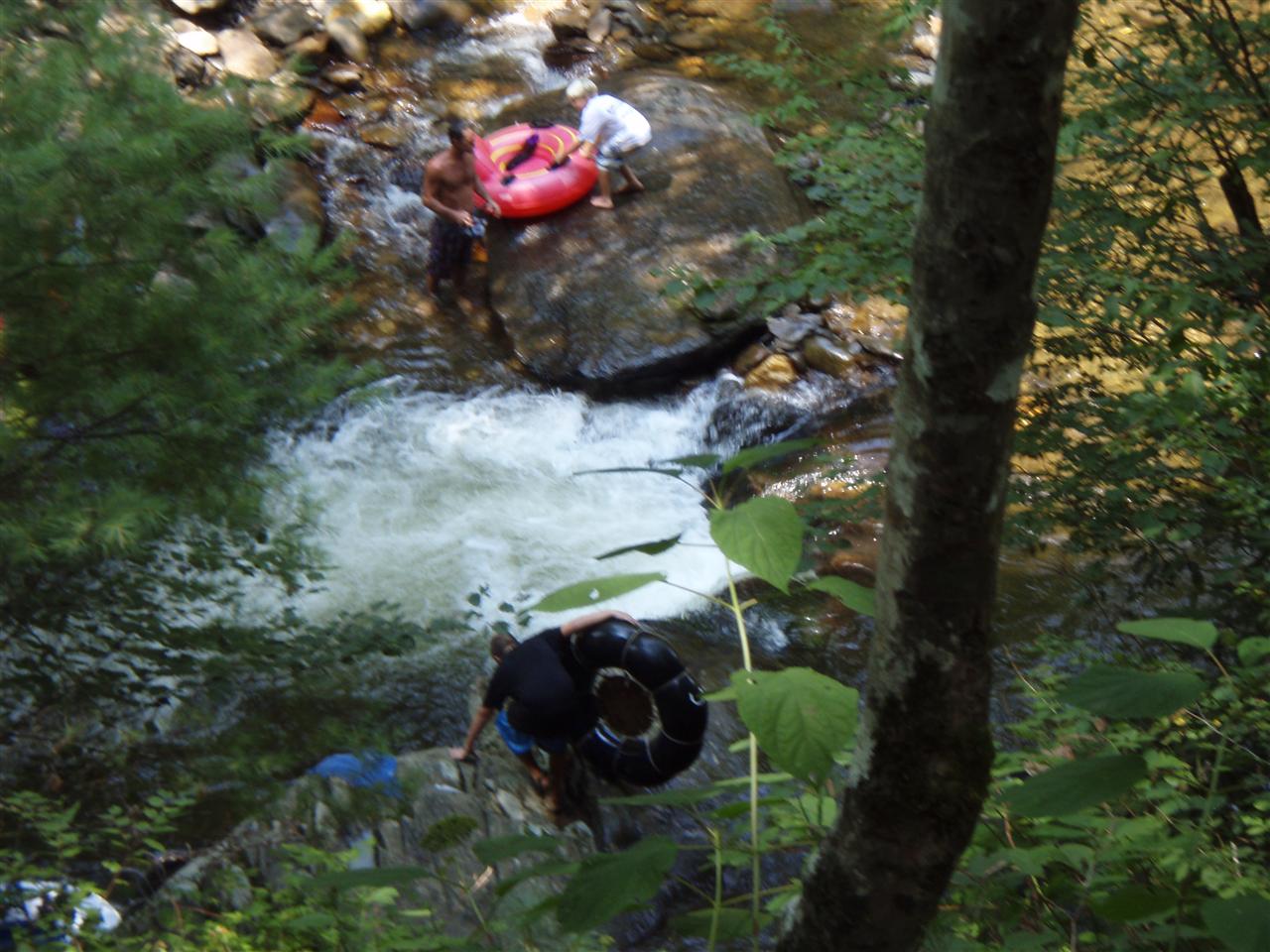 We stopped at a swimming area Ian & Min lugged their tubes back to the top again to redo the uphill fun.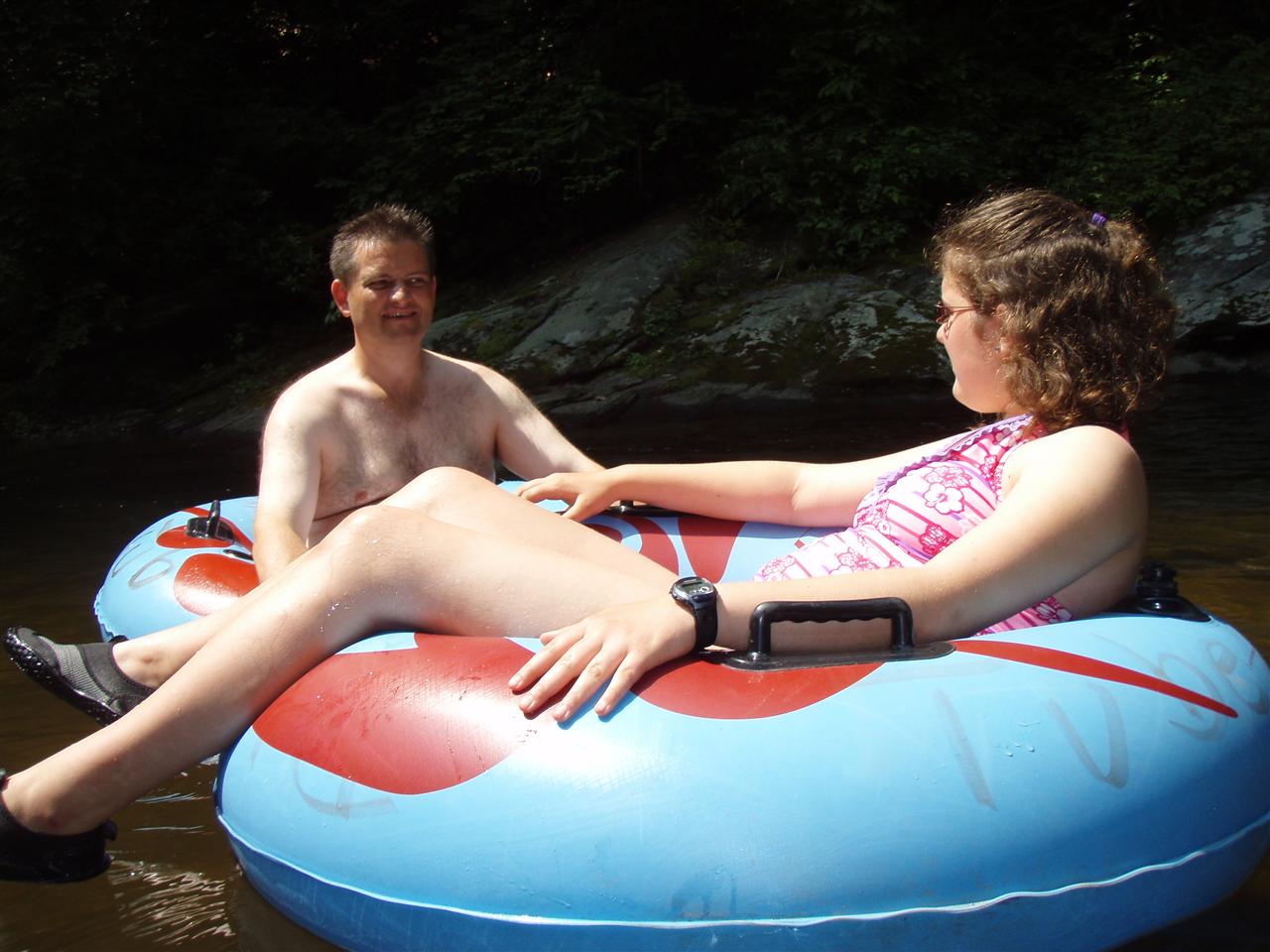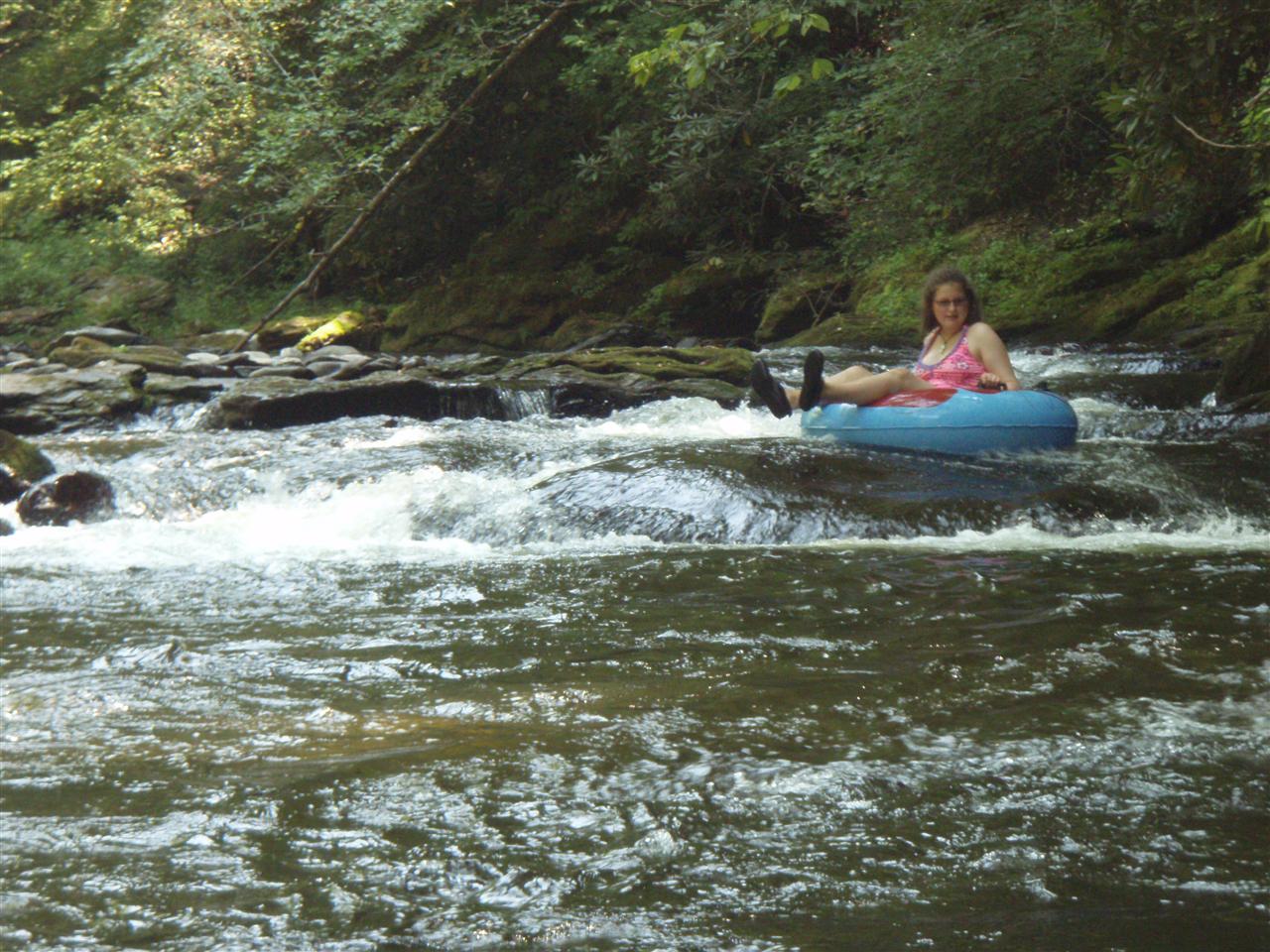 As the water became shallower, We & all the other floaters became snagged on the higher rocks..Yes the bigger your arse the more stuck you get ! I spent more time than most floundering & frantically trying to dislodge myself ( Beached whale came to mins mind...Thanx ).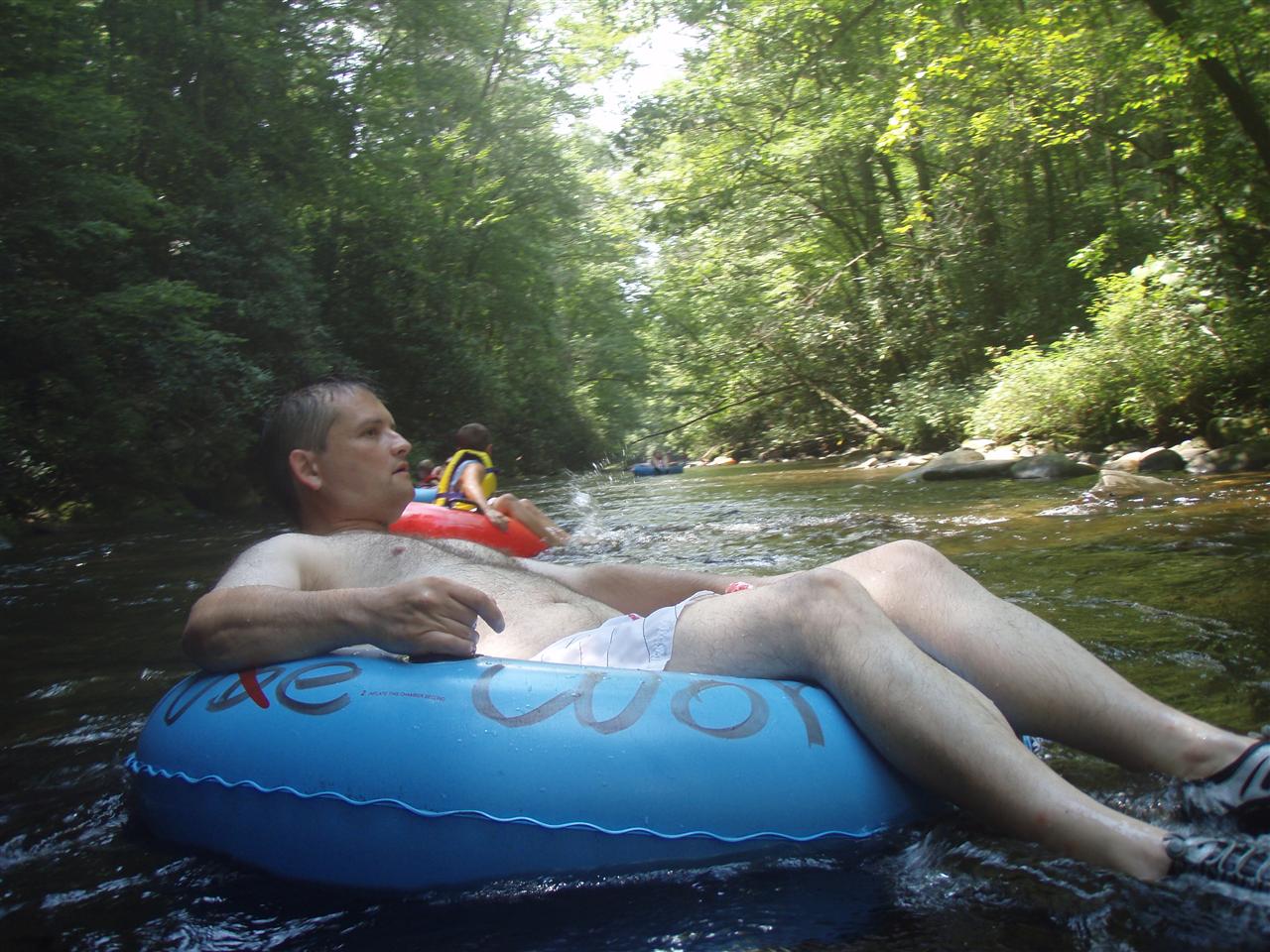 We finally clambered ashore & Ian remounted our tubes (securley) onto the roof...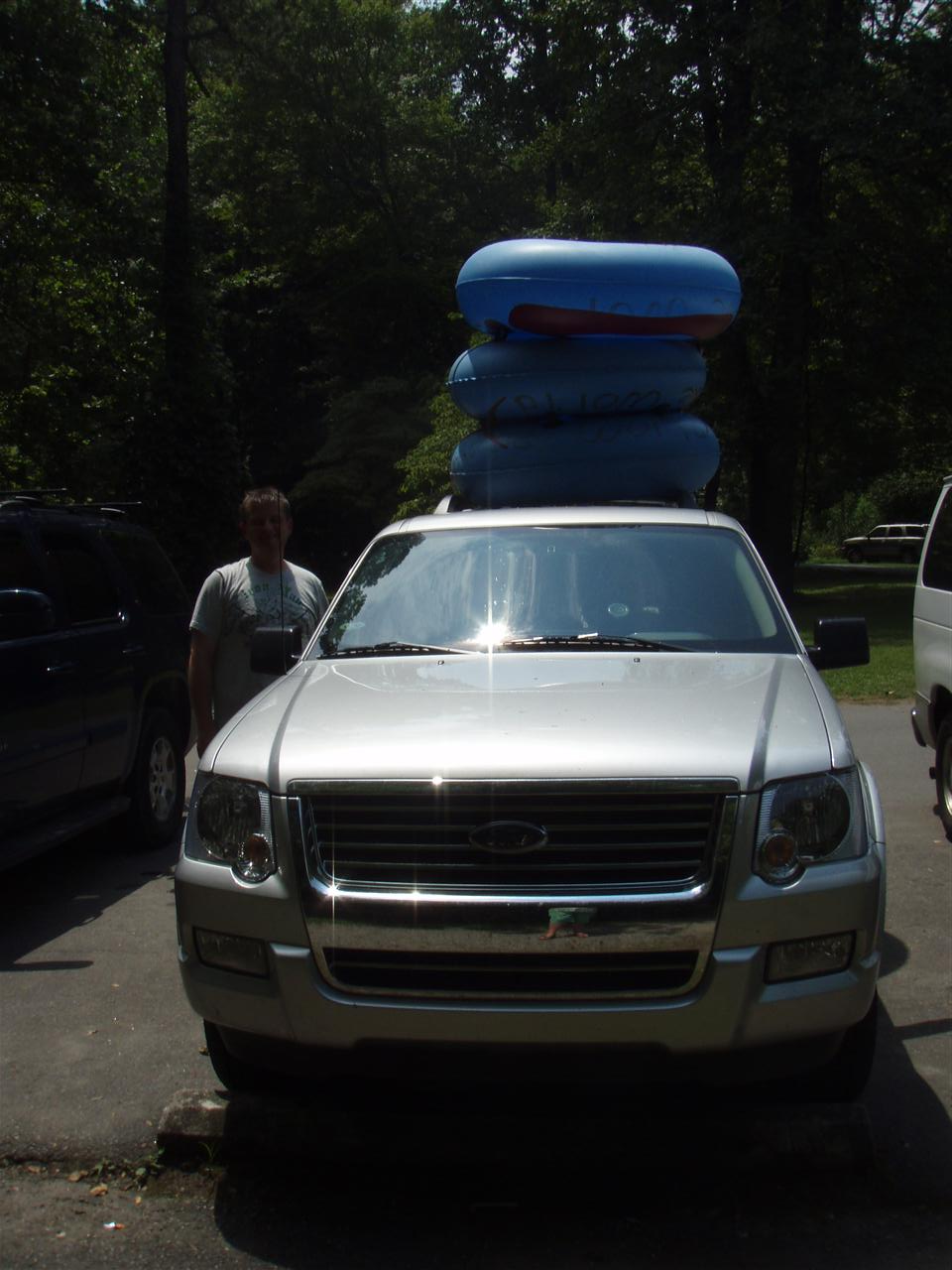 and this is what it looked like when we got there...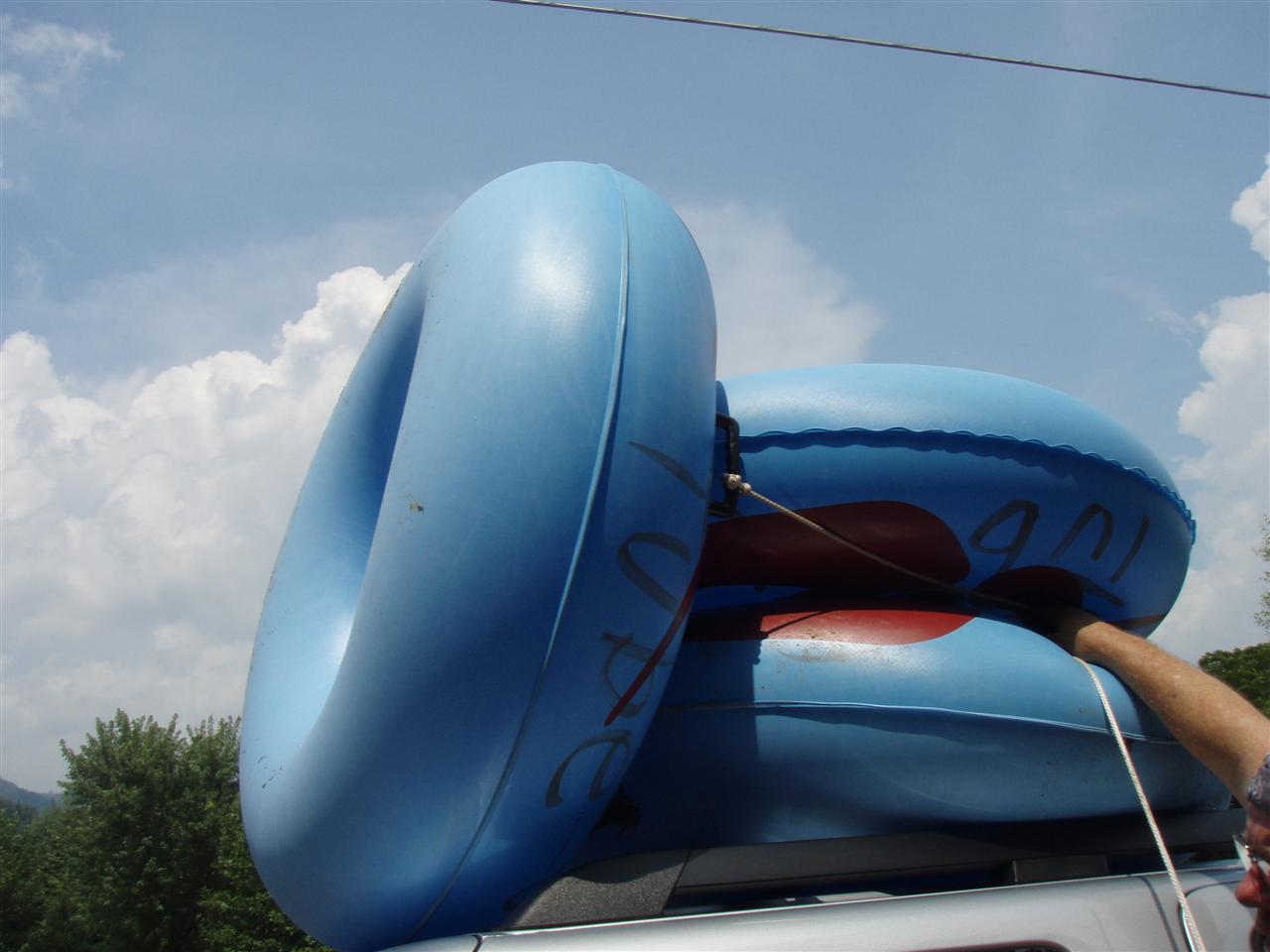 We had lunch in a diner called "The Iron Skillett" in quaint Bryson City, Then checked into the sleep in .
I was pleased to find a laundry where I spent an exciting afternoon , fluffing & folding. then Min & I visited the pool for another dunking.

We left the hotel at dusk, The view clearly inspired the early settlers to call this area "The Smokey Mountains ",we had a snack tea at Arbys.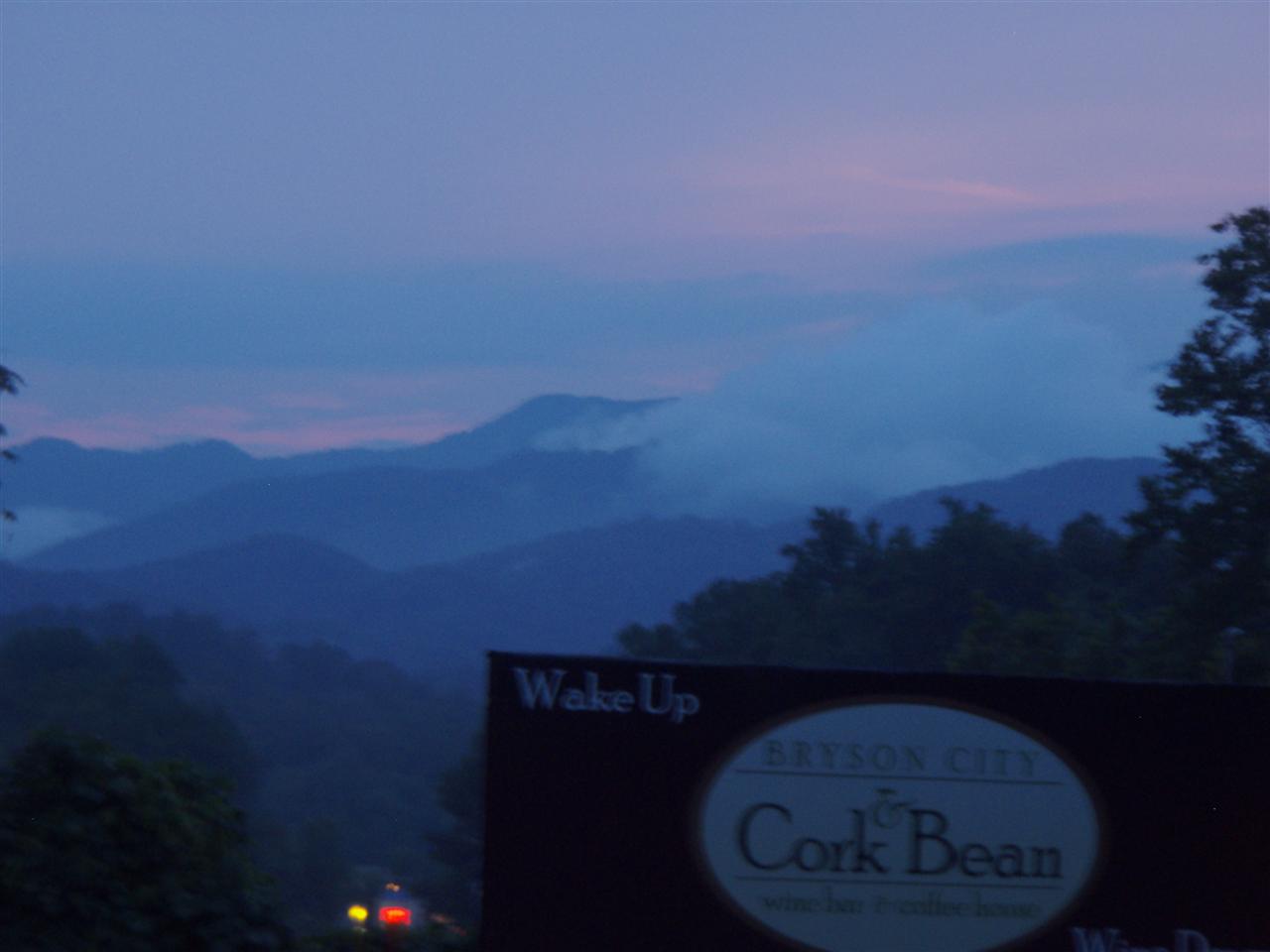 Well dear Reader, We should sleep well tonight..Bruised butts and all xxx
---
Day 16 :Choo choo, Train & Rail adventure (Friday 6th August 2010 )
Day 17 :Dollywood or bust! (Saturday 7th August 2010 )
Day 18 :Cave bears...Ugg (Sunday 8th August 2010 )
Day 19 :Ribs 'n Bibs (Monday 9th August 2010 )
Day 20 :Goodbye from the windy city.. (Tuesday 10th August 2010 )