Holiday USA 2010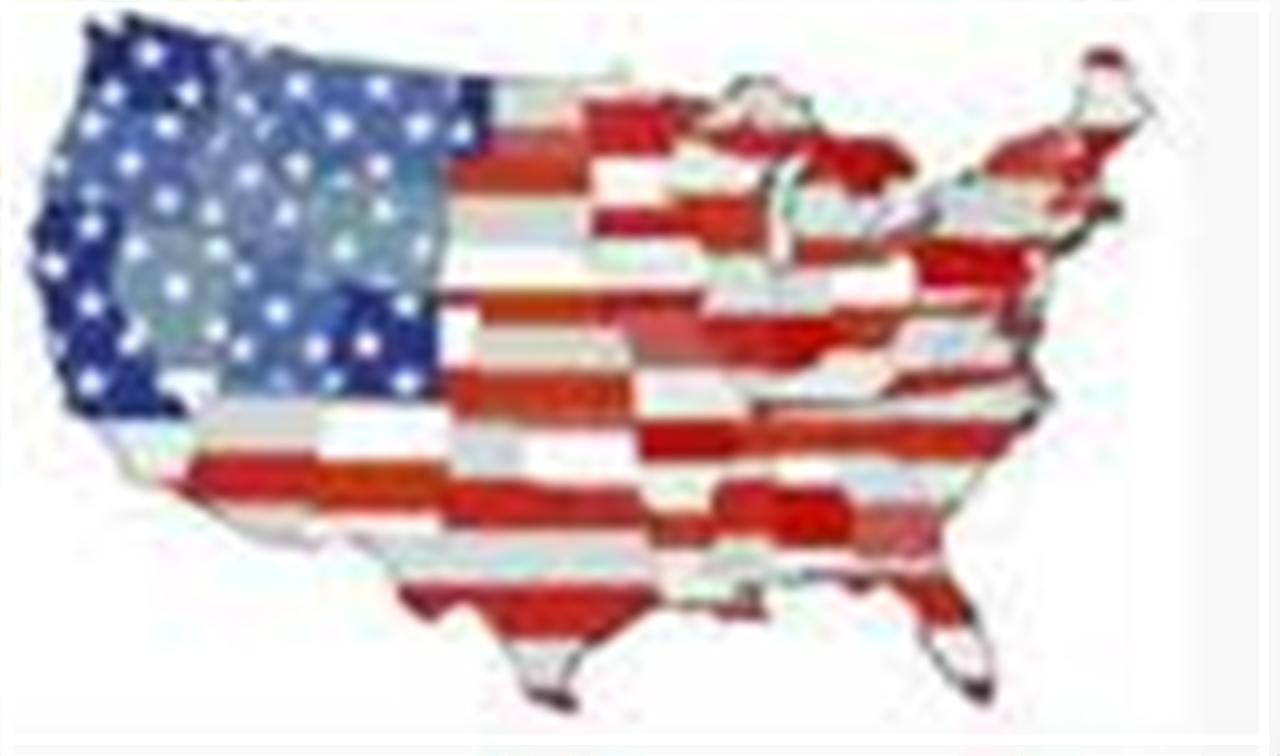 Show all days on one page (a long download!)
Day 1:Houston without a problem (Thursday 22nd July 2010)
Day 2 :The Vecks have landed... (Friday 23rd July 2010 )
Day 3 :Ferry across the watery stuff (Saturday 24th July 2010 )
Day 4 :Cajan Jack's Swamp and beyond.. (Sunday 25th July 2010 )
Day 5 :Po Boy, On Bourbon Street. (Monday 26th July 2010 )
Day 6 :As far south as you can get in Louisiana and no sign of oil! (Tuesday 27th July 2010 )
Day 7 :1 year of wedded bliss, well neither of us has committed murder!.........yet (Wednesday 28th July 2010 )
Day 8 :Magic Macys amazing Breakfast & tour. (Thursday 29th July 2010 )
Day 9 :The Vecks have left the building..Uhh Huu ! (Friday 30th July 2010 )
Day 10 :Ian breaks another car on the way to The Grand Ole Opry! (Saturday 31st July 2010 )
Day 11 :Centre Stage at the Checkout.. (Sunday 1st August 2010 )
Day 12 :Its a country life at Thrifts Ferry. (Monday 2nd August 2010 )
Day 13 :Ian's stairway to Tallulah's Falls. (Tuesday 3rd August 2010 )
Day 14 :DELIVERENCE..Wildwater on the Chattooga. (Wednesday 4th August 2010 )
Day 15 :Up Sh**t Creek, we forgot a paddle. (Thursday 5th August 2010 )
Day 16 :Choo choo, Train & Rail adventure (Friday 6th August 2010 )

Crack of dawn & we are off again.
Whilst travelling through the parkway we came upon a juvenile black bear trotting across the road ahead of us, I tried to video his retreat down a bank but only managed to capture a black lump moving briefly behind a tree.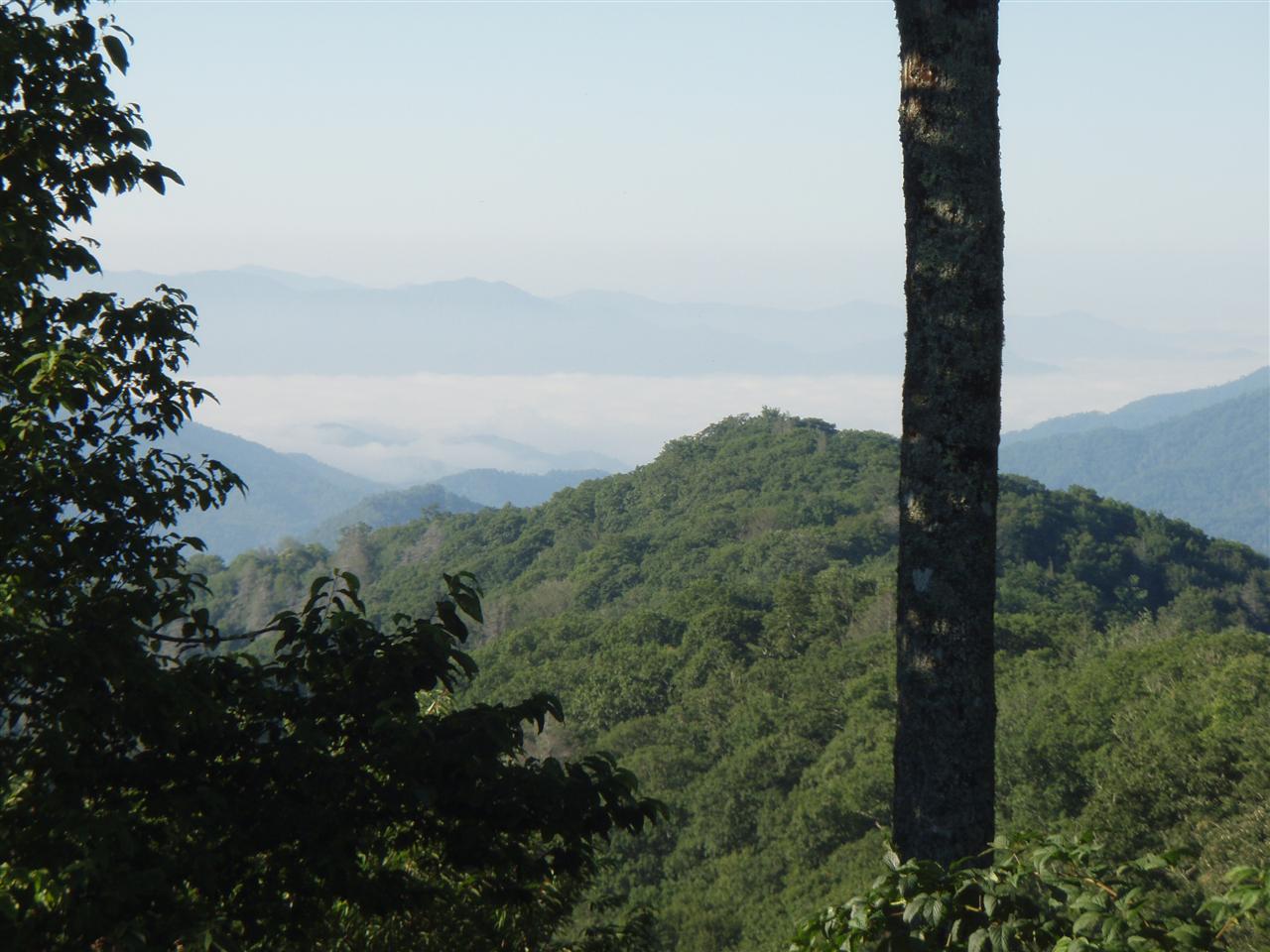 Pigeon Forge is as expected, a neon strip of commercial nonsence.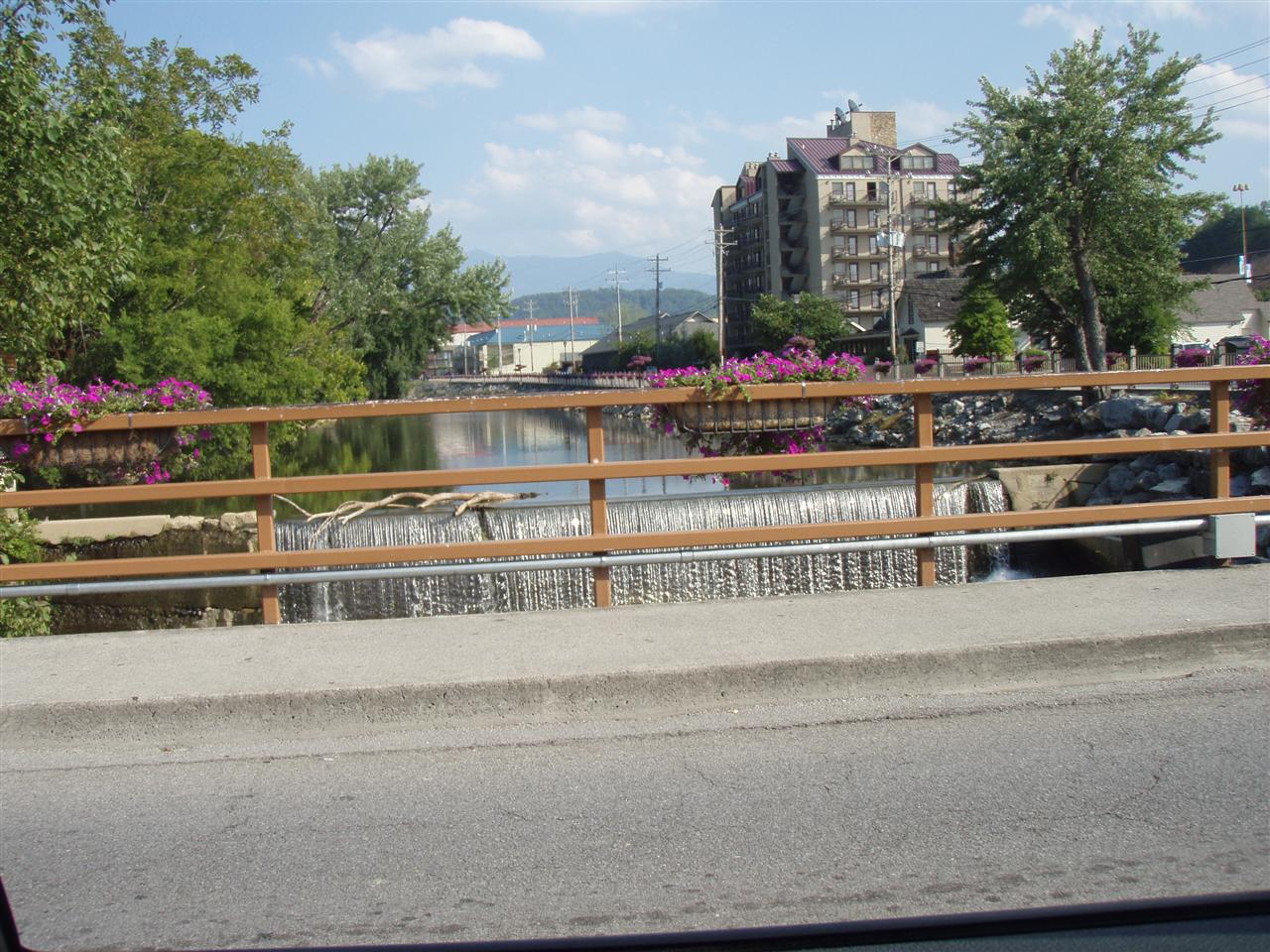 We arrived at Dollywood & took a tram ride to the park, We dashed to the most popular rides, Mystery Mine, Thunderhead & Tennessee Tornado, before taking a break & trying some more exciting rides.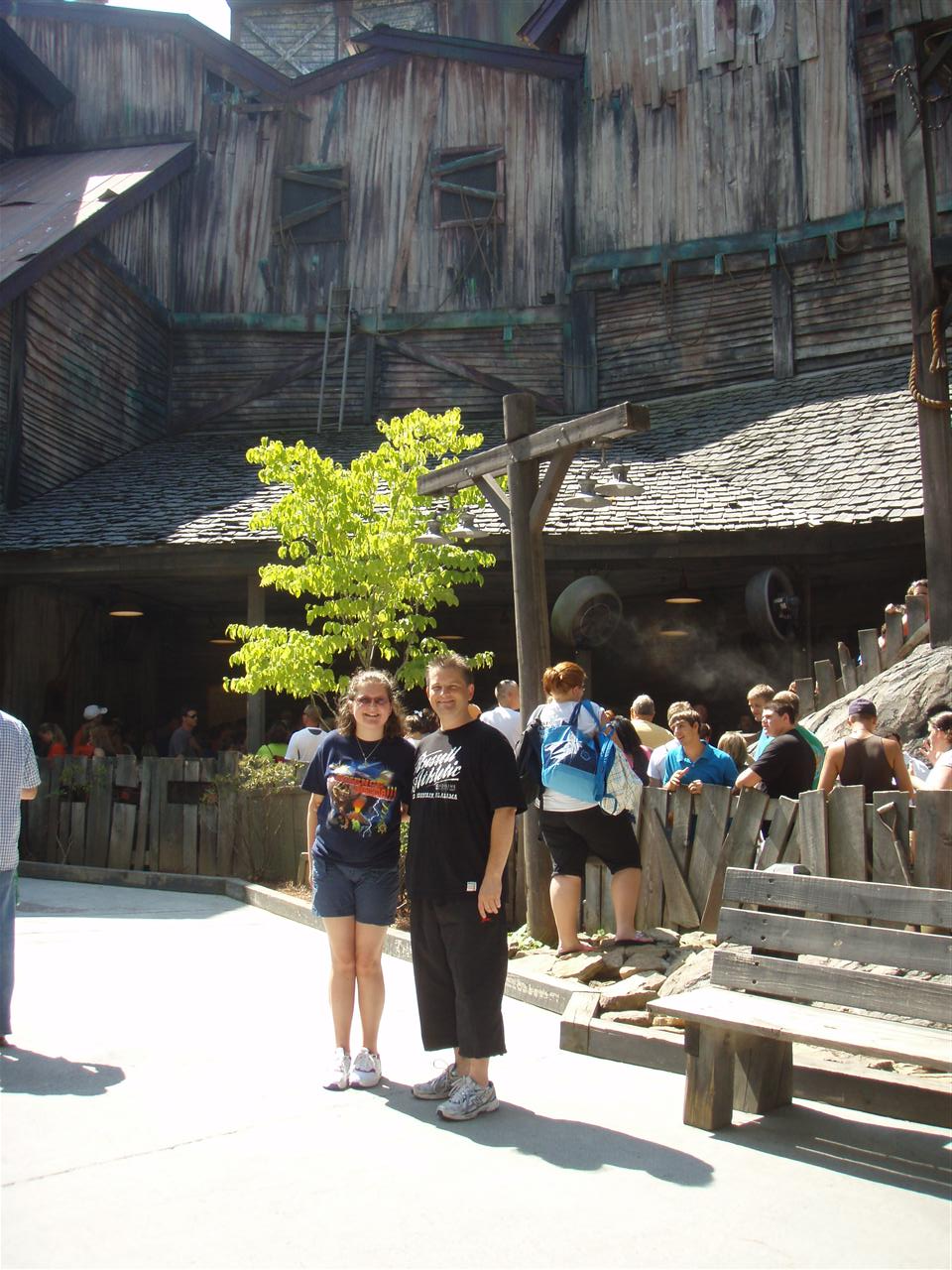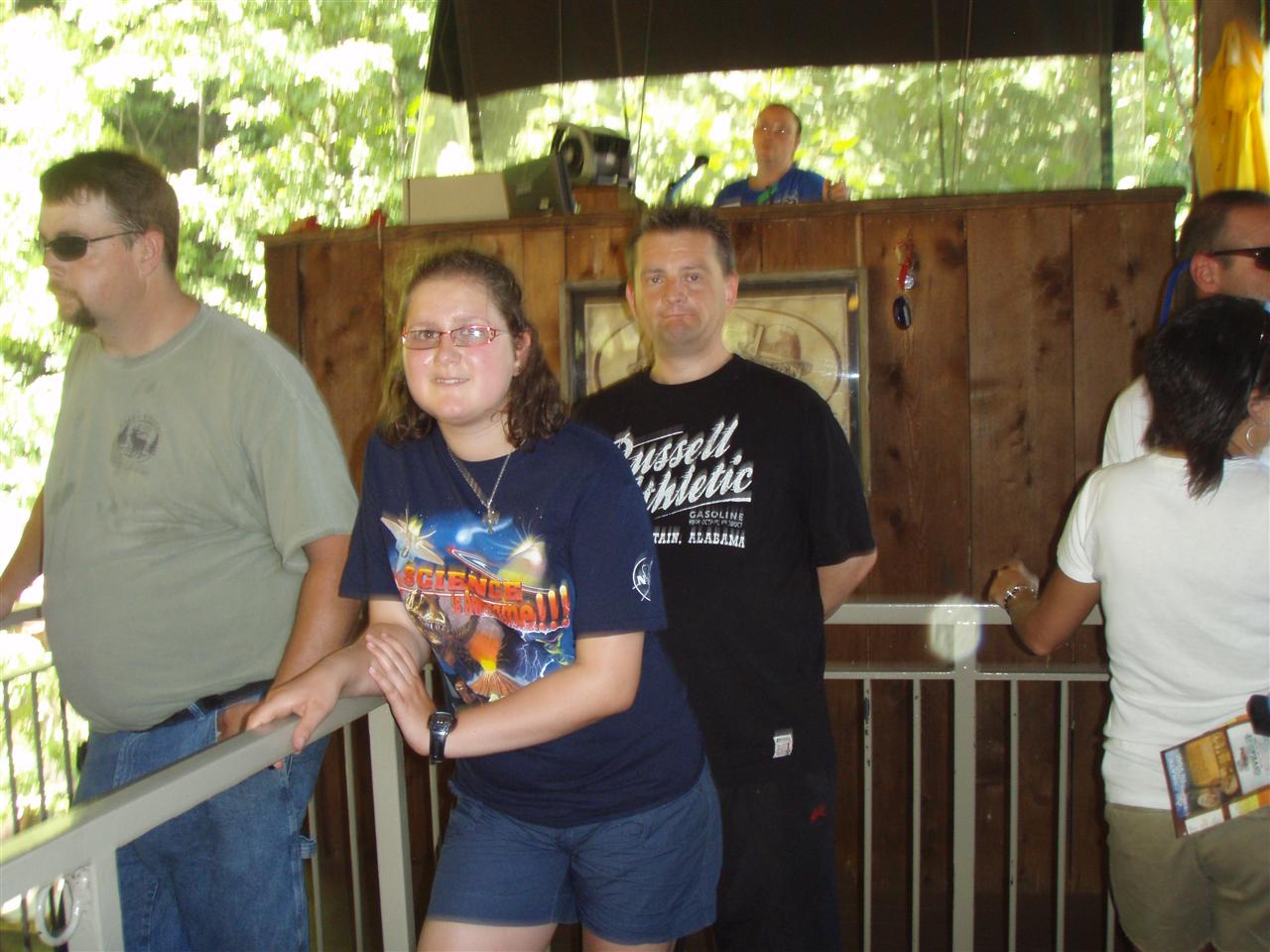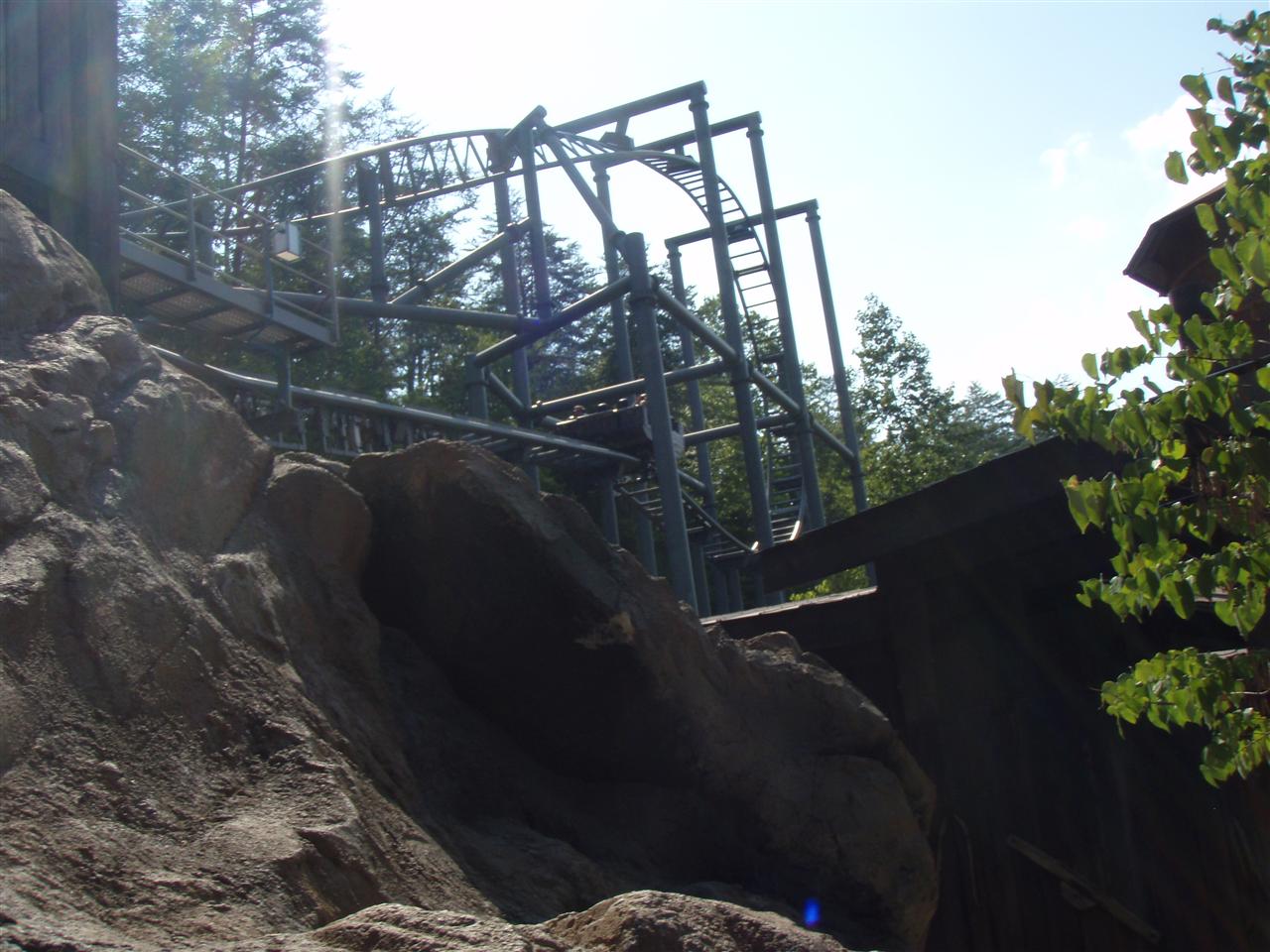 The river rapid ride looked innocent enough, however we got totally soaked !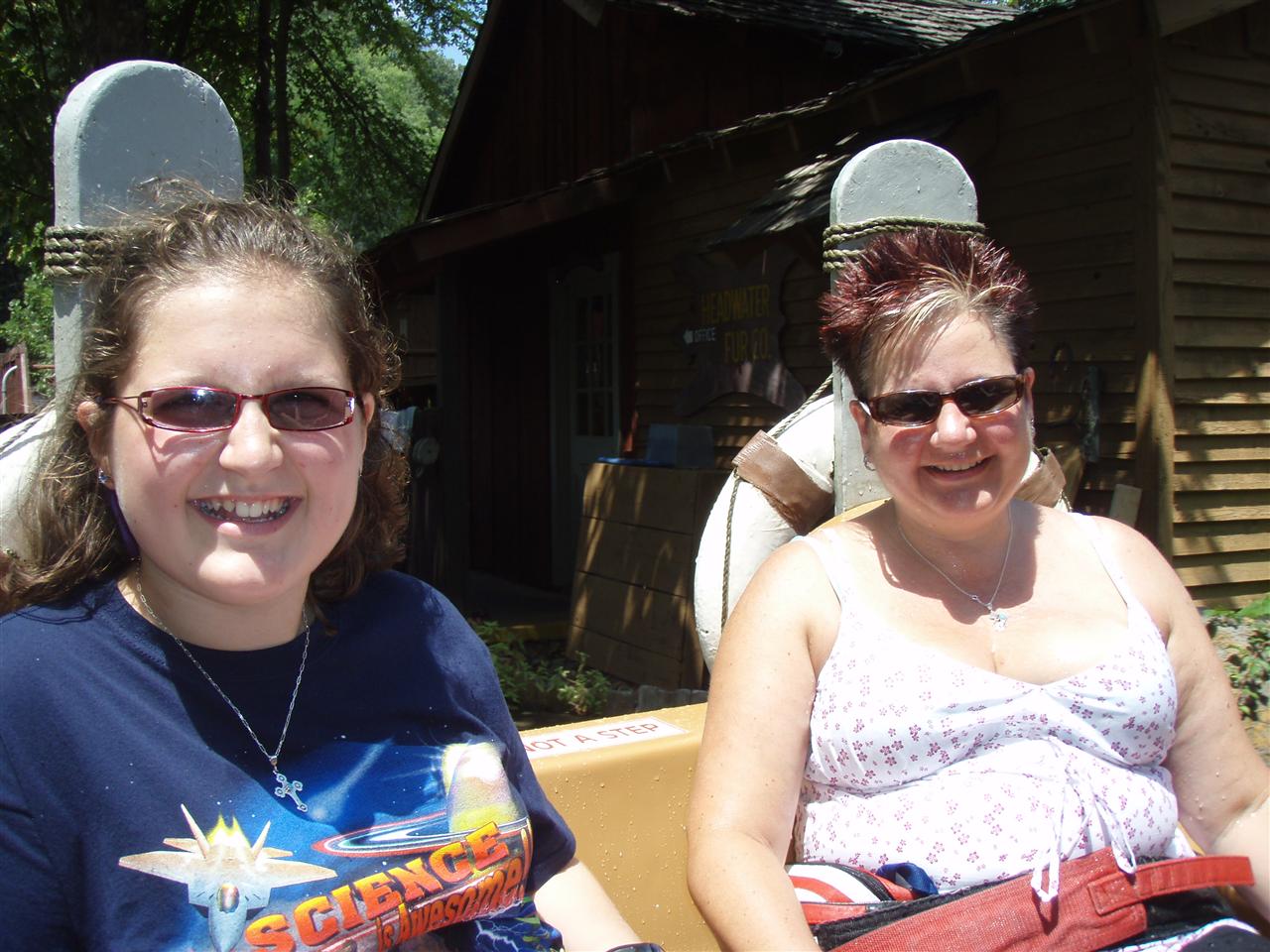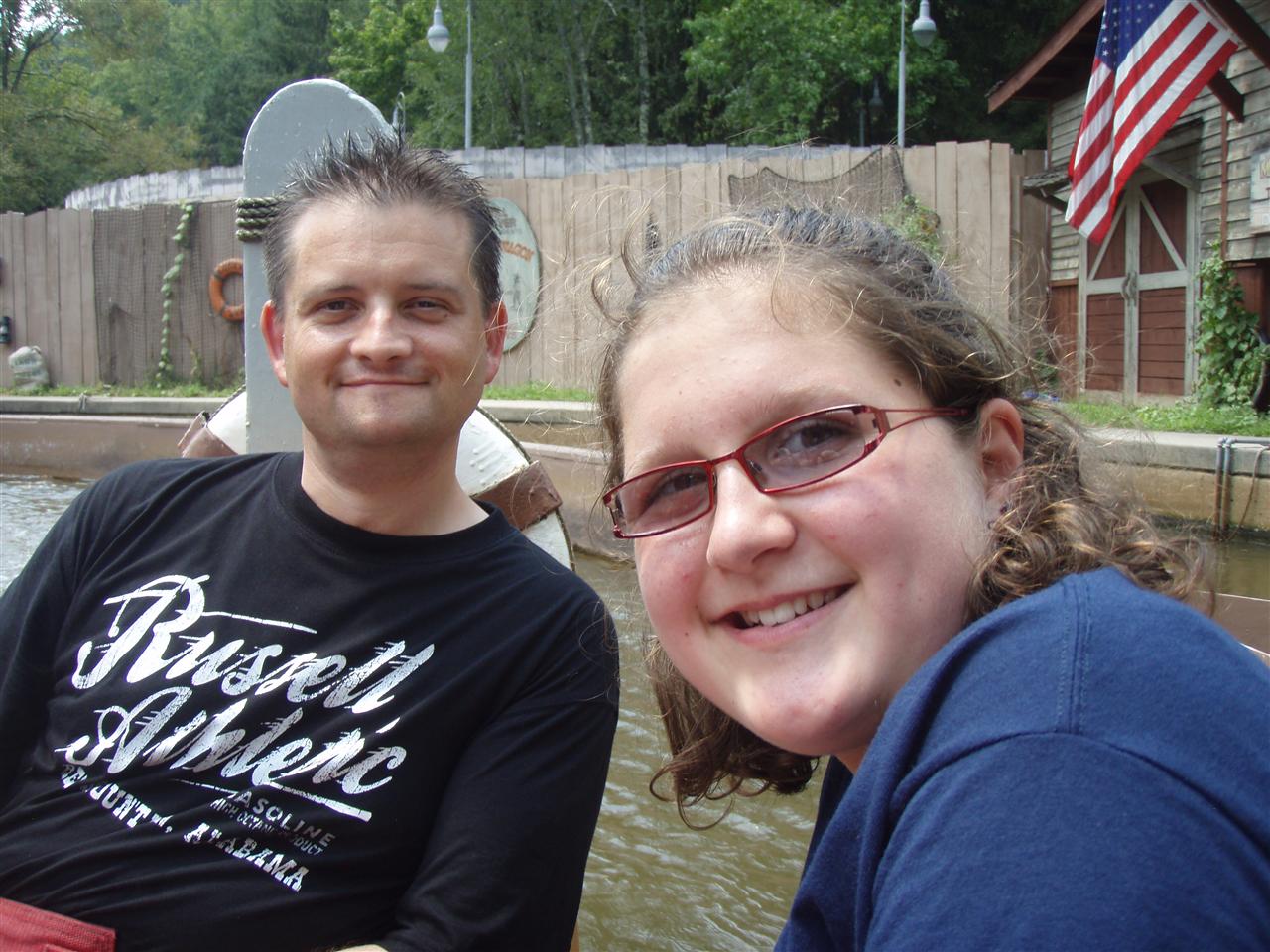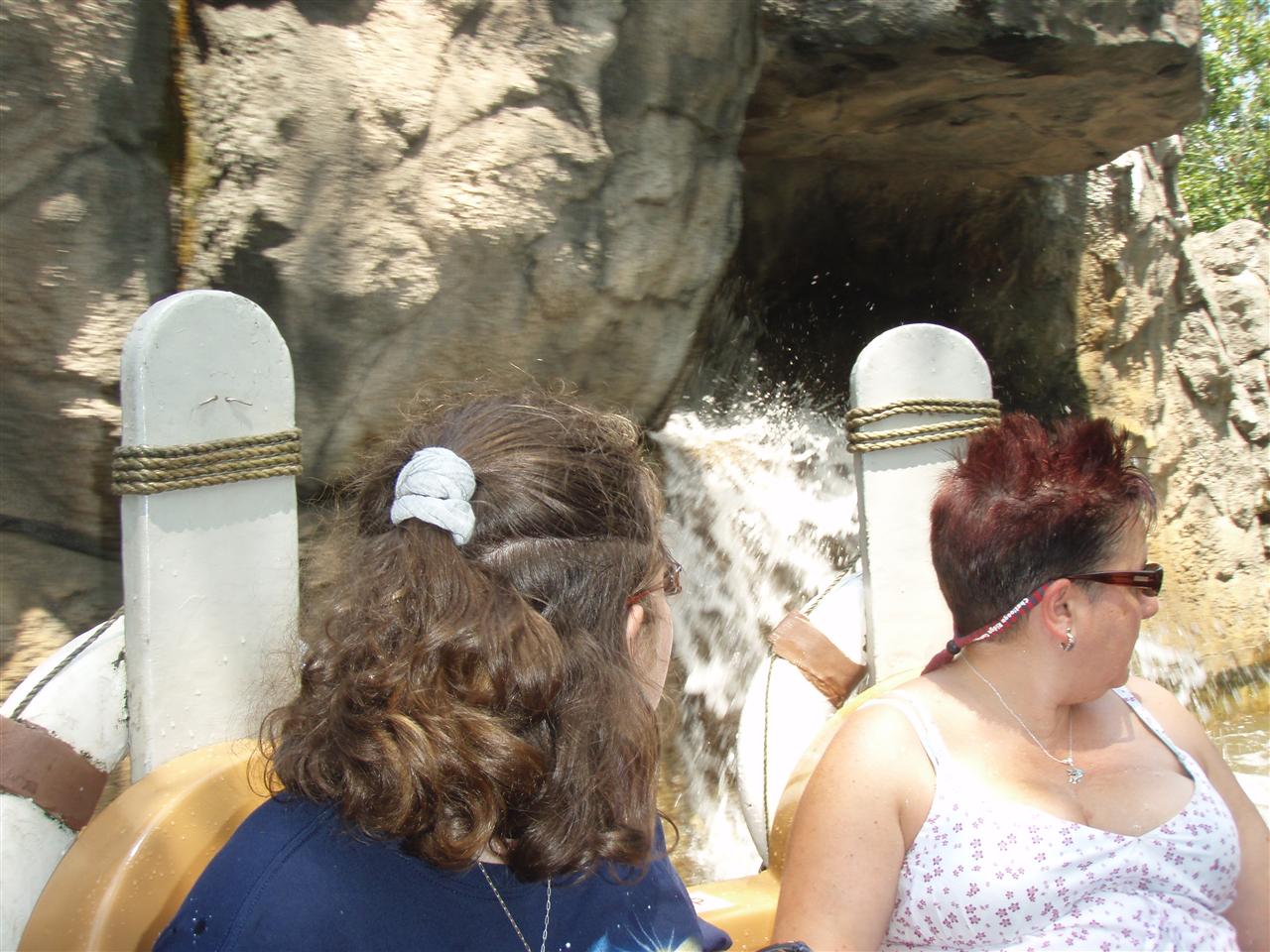 We booked a seat at the theatre & saw a production called Sha- Kon- O-Hay, a twee little story of a family fleeing the area during the depression of the 1930's.
Beautifully performed by a cast of 17 including tumbling & acrobatics, as well as some catchy songs.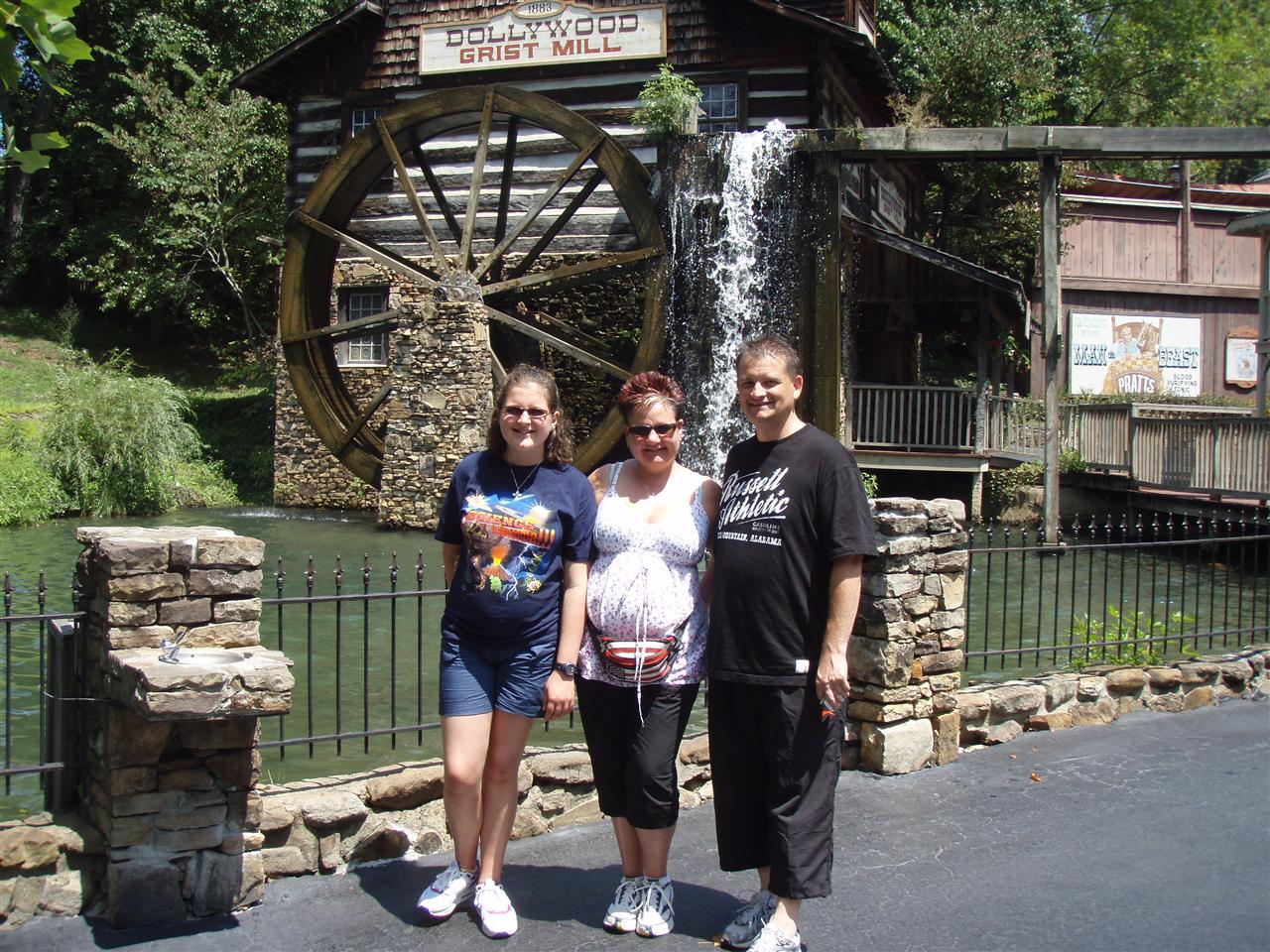 We later checked into the holiday inn with barely enough time for a shower before venturing out to " Dolly's Dixie Stampede" Dinner show.
The cast enacted the usual North / South civil war competition, with the massive auditorium split into 2 teams .. We were the South ( & Lost ).
The performers brought out performing horses, a Herd of 9 buffalo to depict settlers ( one of whom did a poo, Buffalo not performer ) Races were staged , audiance members volunteered for various activities, all while we enjoyed a meal, eaten without cutlery ??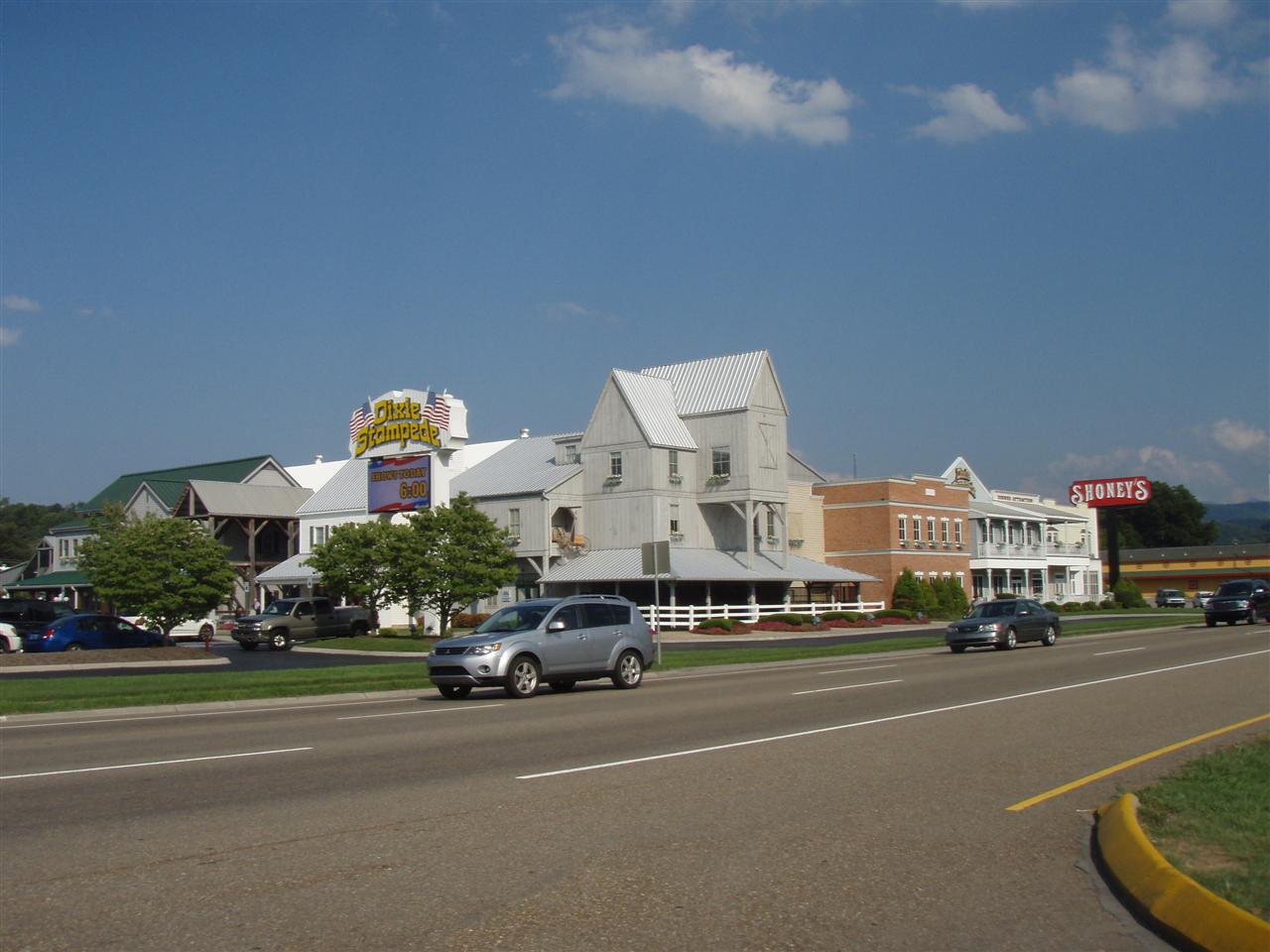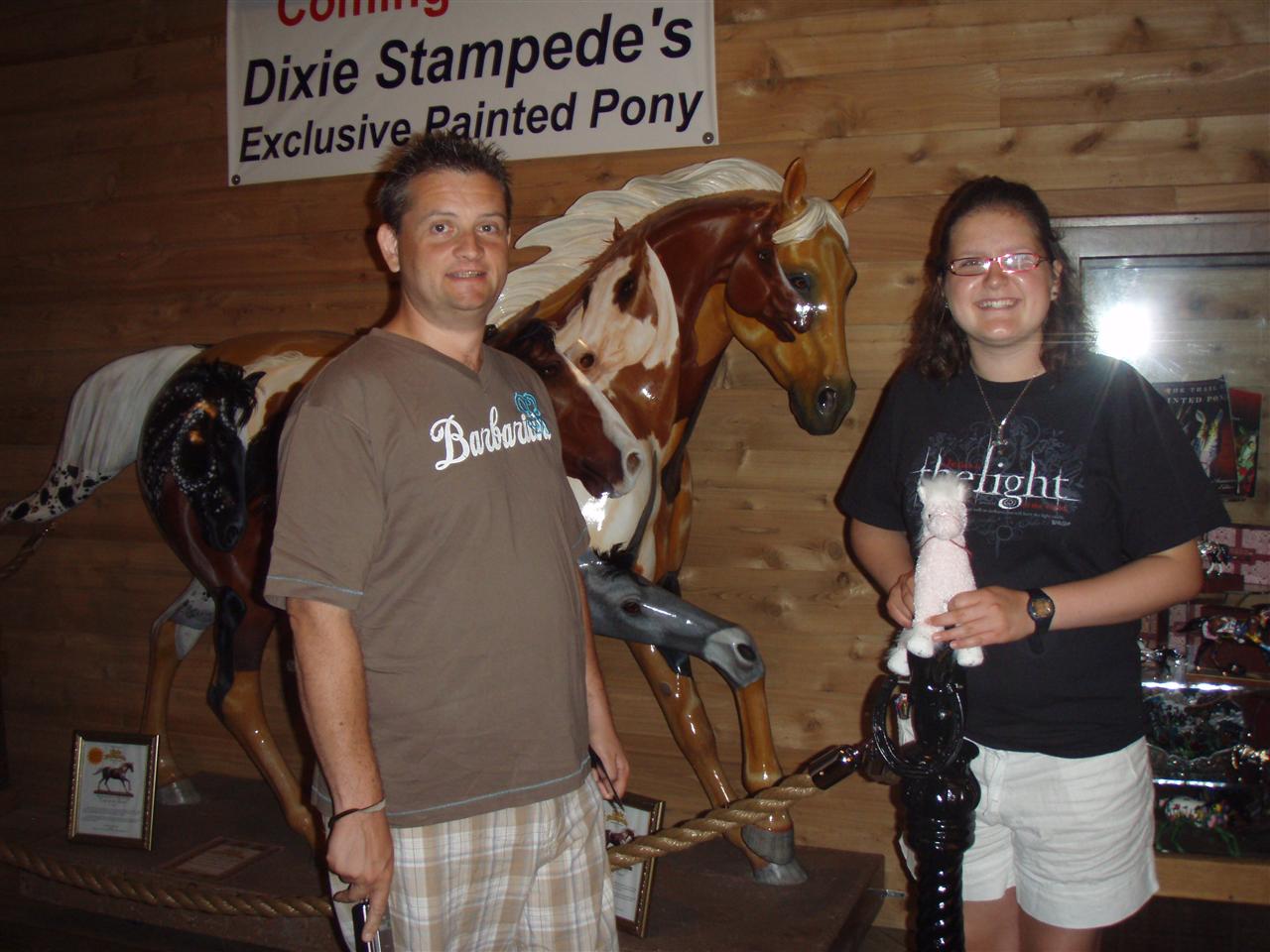 At the end the performers hung around allowing us to get autographs & meet the horses.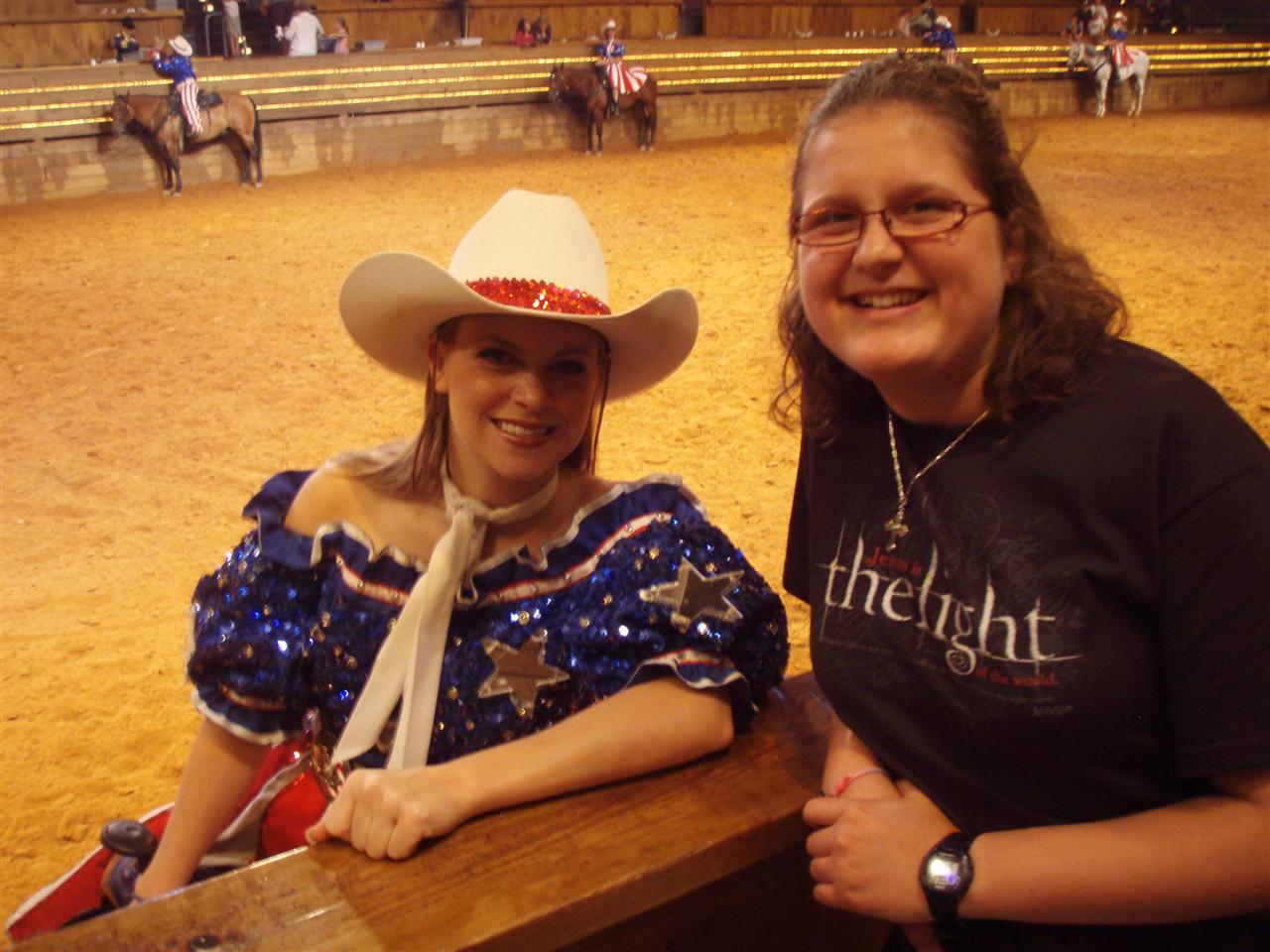 Back to our hotel & I will conclude tonights story dear reader, Sleep well & remember Dolly loves ya all xxx
---
Day 18 :Cave bears...Ugg (Sunday 8th August 2010 )
Day 19 :Ribs 'n Bibs (Monday 9th August 2010 )
Day 20 :Goodbye from the windy city.. (Tuesday 10th August 2010 )