Holiday USA 2010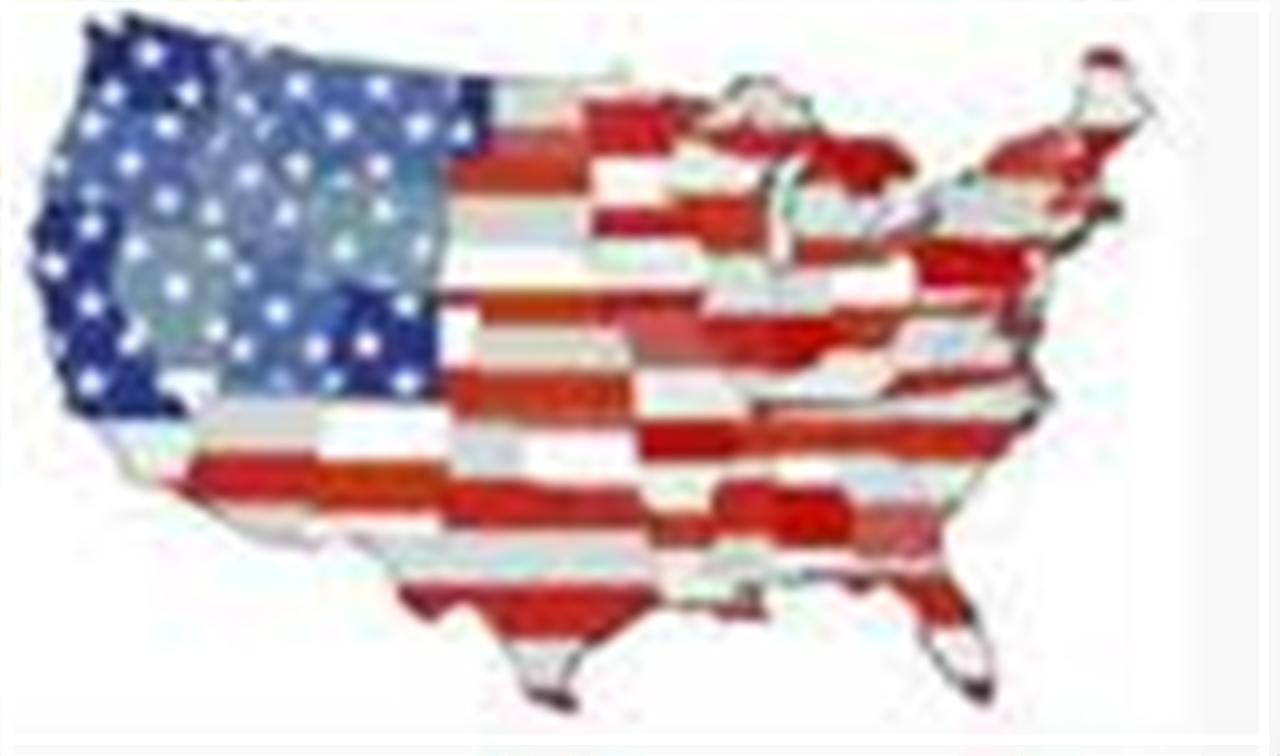 Show all days on one page (a long download!)
Day 1:Houston without a problem (Thursday 22nd July 2010)
Day 2 :The Vecks have landed... (Friday 23rd July 2010 )
Day 3 :Ferry across the watery stuff (Saturday 24th July 2010 )
Day 4 :Cajan Jack's Swamp and beyond.. (Sunday 25th July 2010 )
Day 5 :Po Boy, On Bourbon Street. (Monday 26th July 2010 )
Day 6 :As far south as you can get in Louisiana and no sign of oil! (Tuesday 27th July 2010 )
Day 7 :1 year of wedded bliss, well neither of us has committed murder!.........yet (Wednesday 28th July 2010 )
Day 8 :Magic Macys amazing Breakfast & tour. (Thursday 29th July 2010 )
Day 9 :The Vecks have left the building..Uhh Huu ! (Friday 30th July 2010 )
Day 10 :Ian breaks another car on the way to The Grand Ole Opry! (Saturday 31st July 2010 )
Day 11 :Centre Stage at the Checkout.. (Sunday 1st August 2010 )
Day 12 :Its a country life at Thrifts Ferry. (Monday 2nd August 2010 )
Day 13 :Ian's stairway to Tallulah's Falls. (Tuesday 3rd August 2010 )
Day 14 :DELIVERENCE..Wildwater on the Chattooga. (Wednesday 4th August 2010 )
Day 15 :Up Sh**t Creek, we forgot a paddle. (Thursday 5th August 2010 )
Day 16 :Choo choo, Train & Rail adventure (Friday 6th August 2010 )
Day 17 :Dollywood or bust! (Saturday 7th August 2010 )
Day 18 :Cave bears...Ugg (Sunday 8th August 2010 )

Day 19 : Ribs 'n Bibs
Last road trip : (

We set off from Cave City, I managed to squeeze in a final laundry run whooo!
The journey a gruelling 5 hours 15 mins for Ian & Get this..Ian forgot to include a whole state on this trips licence plate list ,,We passed through Indianna NOT on my list!
However an inpromptu Antique mall stop provided the final licence plate.
Lunch was served at the Pasada Rico a Mexican place in the middle of no where near a university campus, The fare was universally inedible, Ian had a cheese & chicken sandwich, Min & I had Chimichanga ( Poo boy re run )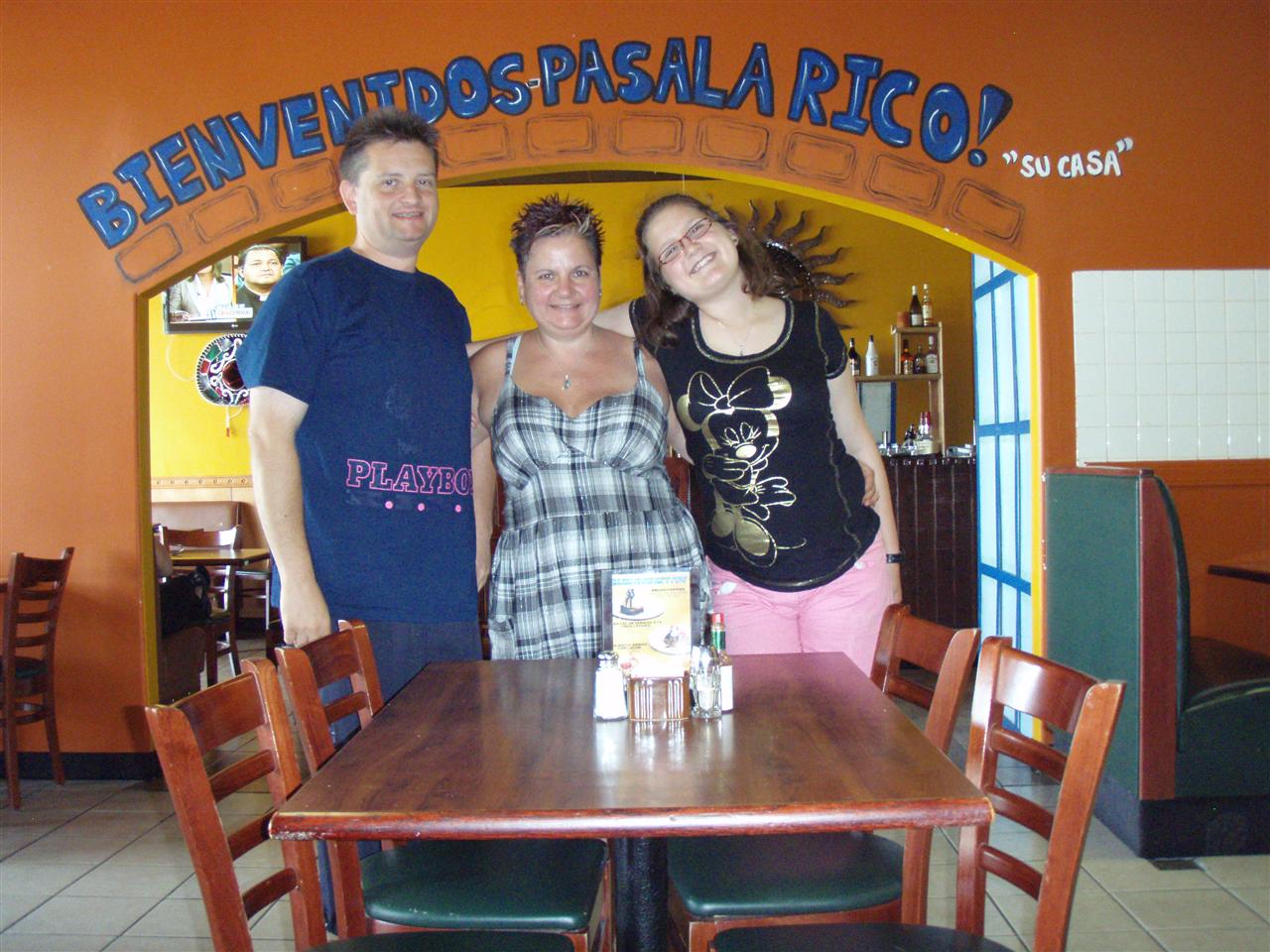 The Chicago skyline provided an impressive intro into to the Windy City.
Maureen guided us to our conveniently situated Best Western Hotel..What do you think of our view?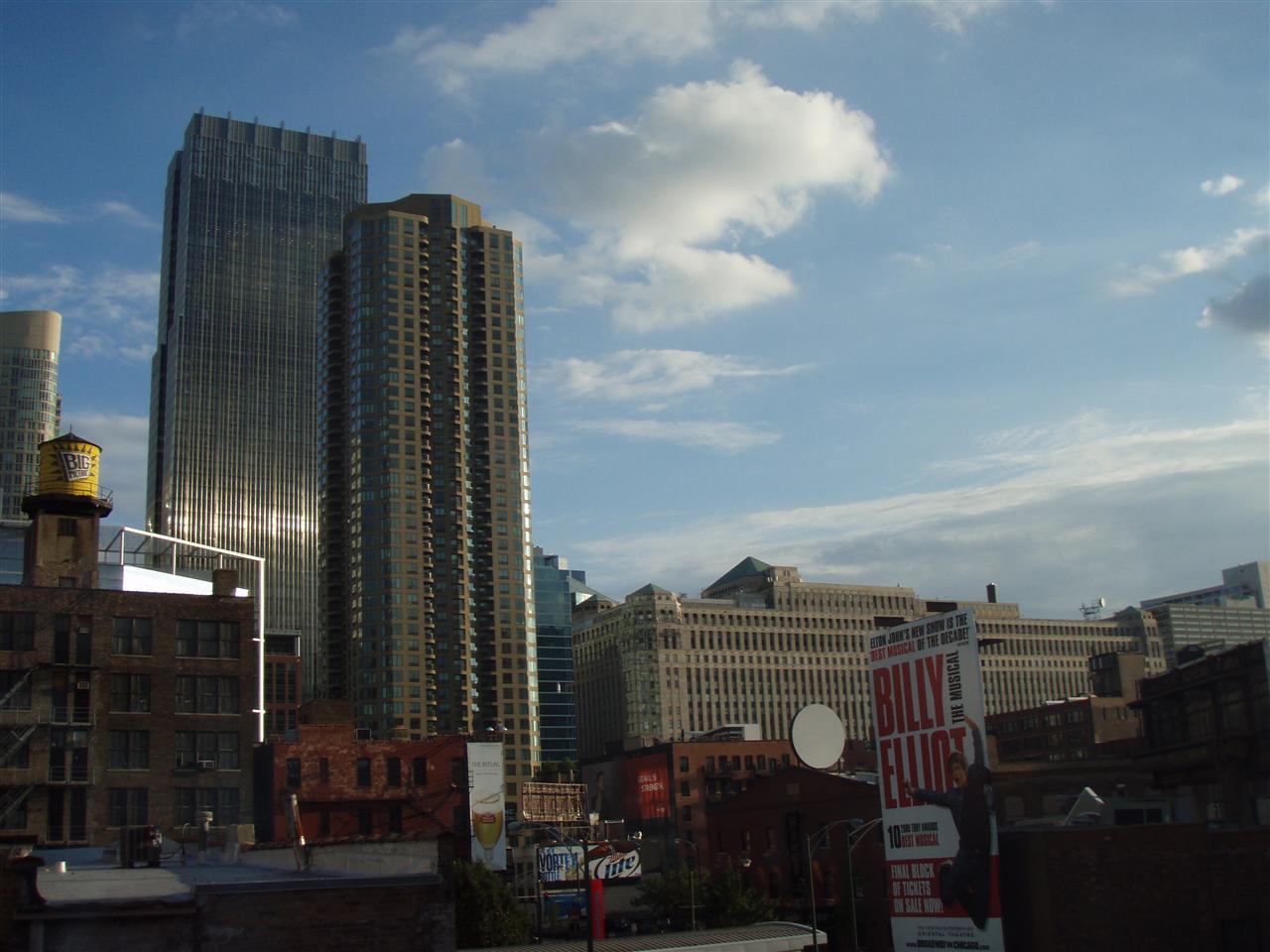 Min & I explored the chilly indoor pool while Ian Surfed the net.
We walked the area in search of a late dinner & came upon "Carsons" a dimly lit ribs & steak place, Judy our server supplied bibs for the terminally messy.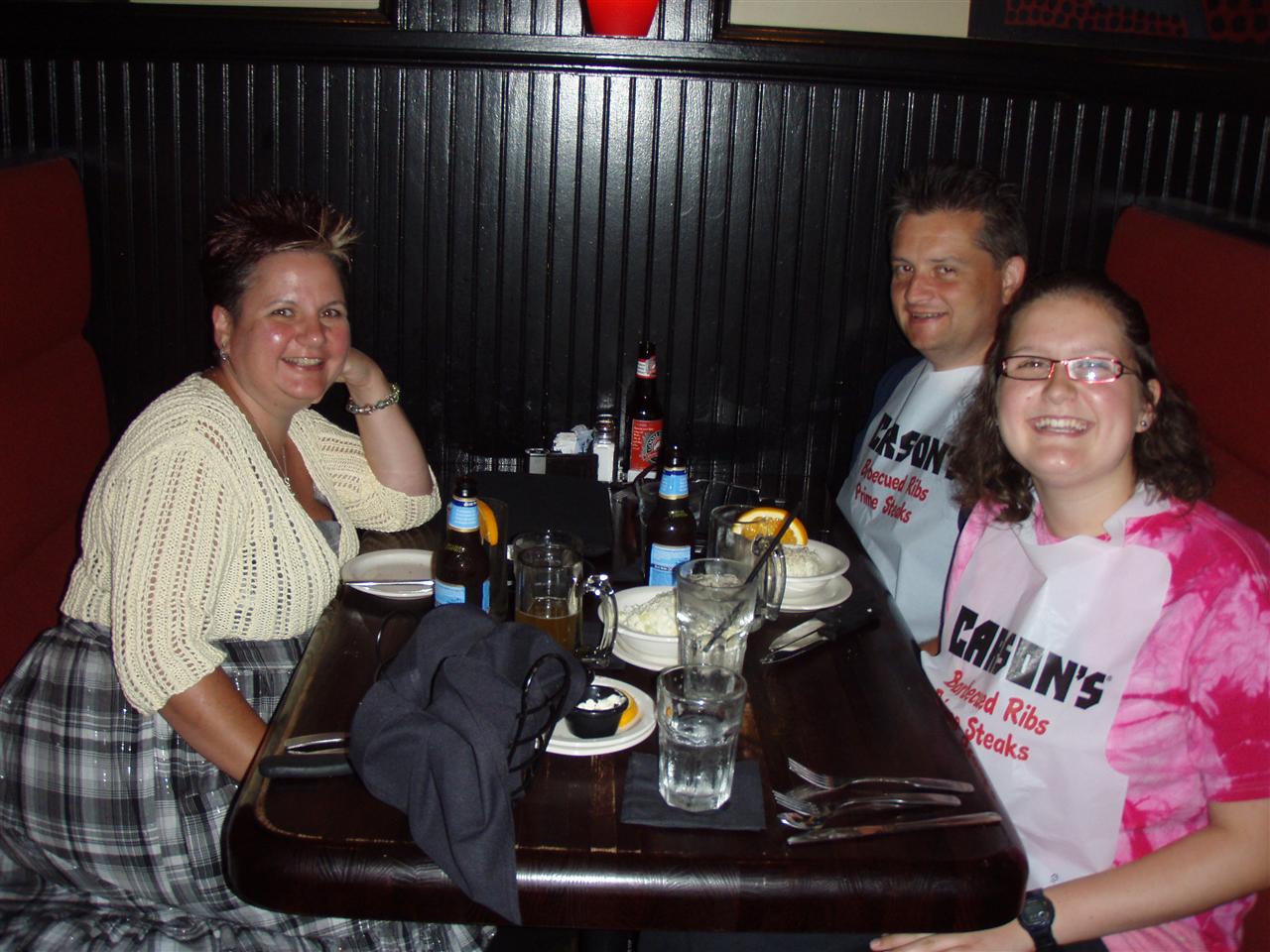 Min finished a massive slab of ribs & Ian ribs & steak..The chomping continues..

Well dear reader, Our adventures will soon come to a close, Hope you have enjoyed reading a few of my ramblings.. Goodnight..Maybe one more beer before Min takes us home : ) xx
---
Day 20 :Goodbye from the windy city.. (Tuesday 10th August 2010 )