Holiday USA 2010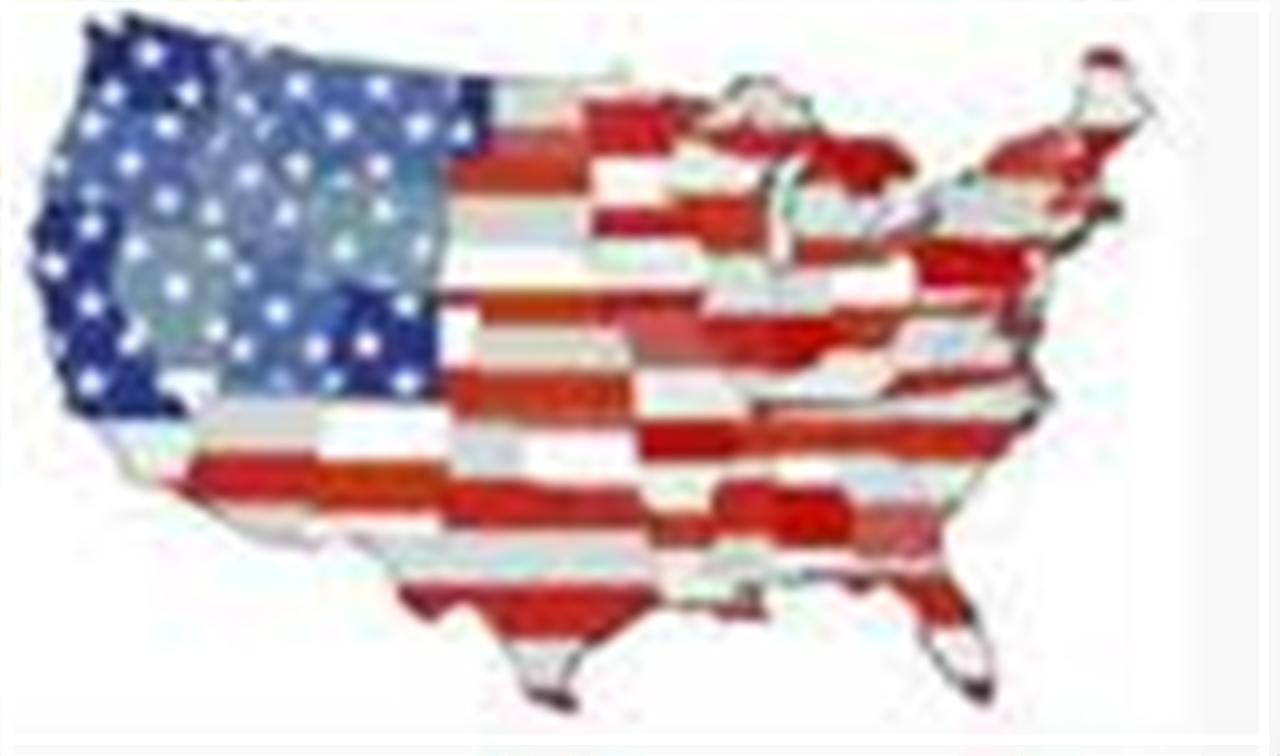 Show all days on one page (a long download!)
Day 1:Houston without a problem (Thursday 22nd July 2010)
Day 2 :The Vecks have landed... (Friday 23rd July 2010 )
Day 3 :Ferry across the watery stuff (Saturday 24th July 2010 )
Day 4 :Cajan Jack's Swamp and beyond.. (Sunday 25th July 2010 )
Day 5 :Po Boy, On Bourbon Street. (Monday 26th July 2010 )
Day 6 :As far south as you can get in Louisiana and no sign of oil! (Tuesday 27th July 2010 )
Day 7 :1 year of wedded bliss, well neither of us has committed murder!.........yet (Wednesday 28th July 2010 )
Day 8 :Magic Macys amazing Breakfast & tour. (Thursday 29th July 2010 )
Day 9 :The Vecks have left the building..Uhh Huu ! (Friday 30th July 2010 )
Day 10 :Ian breaks another car on the way to The Grand Ole Opry! (Saturday 31st July 2010 )
Day 11 :Centre Stage at the Checkout.. (Sunday 1st August 2010 )
Day 12 :Its a country life at Thrifts Ferry. (Monday 2nd August 2010 )
Day 13 :Ian's stairway to Tallulah's Falls. (Tuesday 3rd August 2010 )
Day 14 :DELIVERENCE..Wildwater on the Chattooga. (Wednesday 4th August 2010 )
Day 15 :Up Sh**t Creek, we forgot a paddle. (Thursday 5th August 2010 )
Day 16 :Choo choo, Train & Rail adventure (Friday 6th August 2010 )
Day 17 :Dollywood or bust! (Saturday 7th August 2010 )
Day 18 :Cave bears...Ugg (Sunday 8th August 2010 )
Day 19 :Ribs 'n Bibs (Monday 9th August 2010 )

Even on our very last morning Ian has us up at the crack of stupid O'clock..
Cases packed & stashed, We purchase our tickets to the Skydeck on the Wallis Tower. We had a leasurely walk through this amazing city.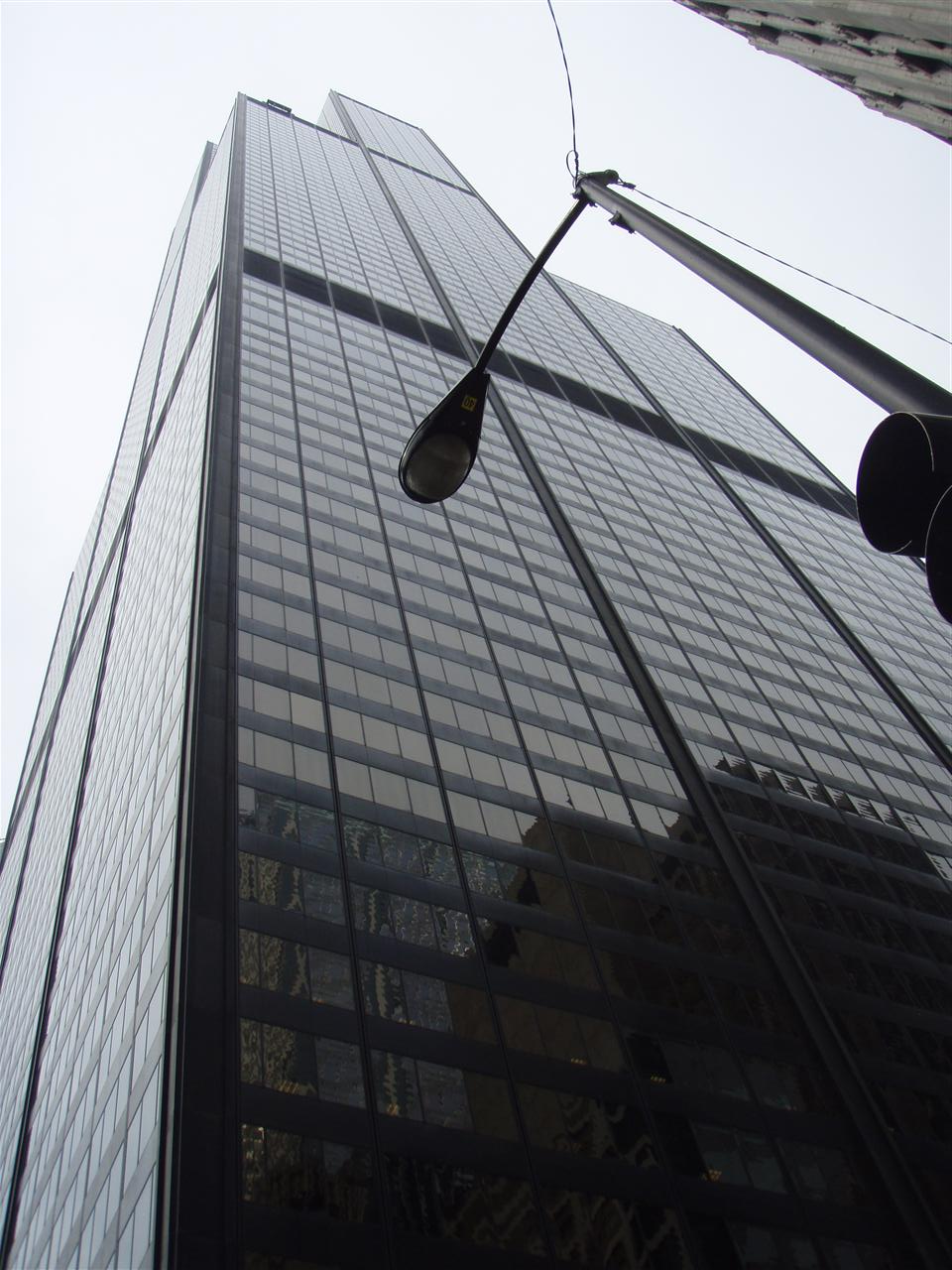 The Lift took us up 103 floors to the magnificent glass skydeck.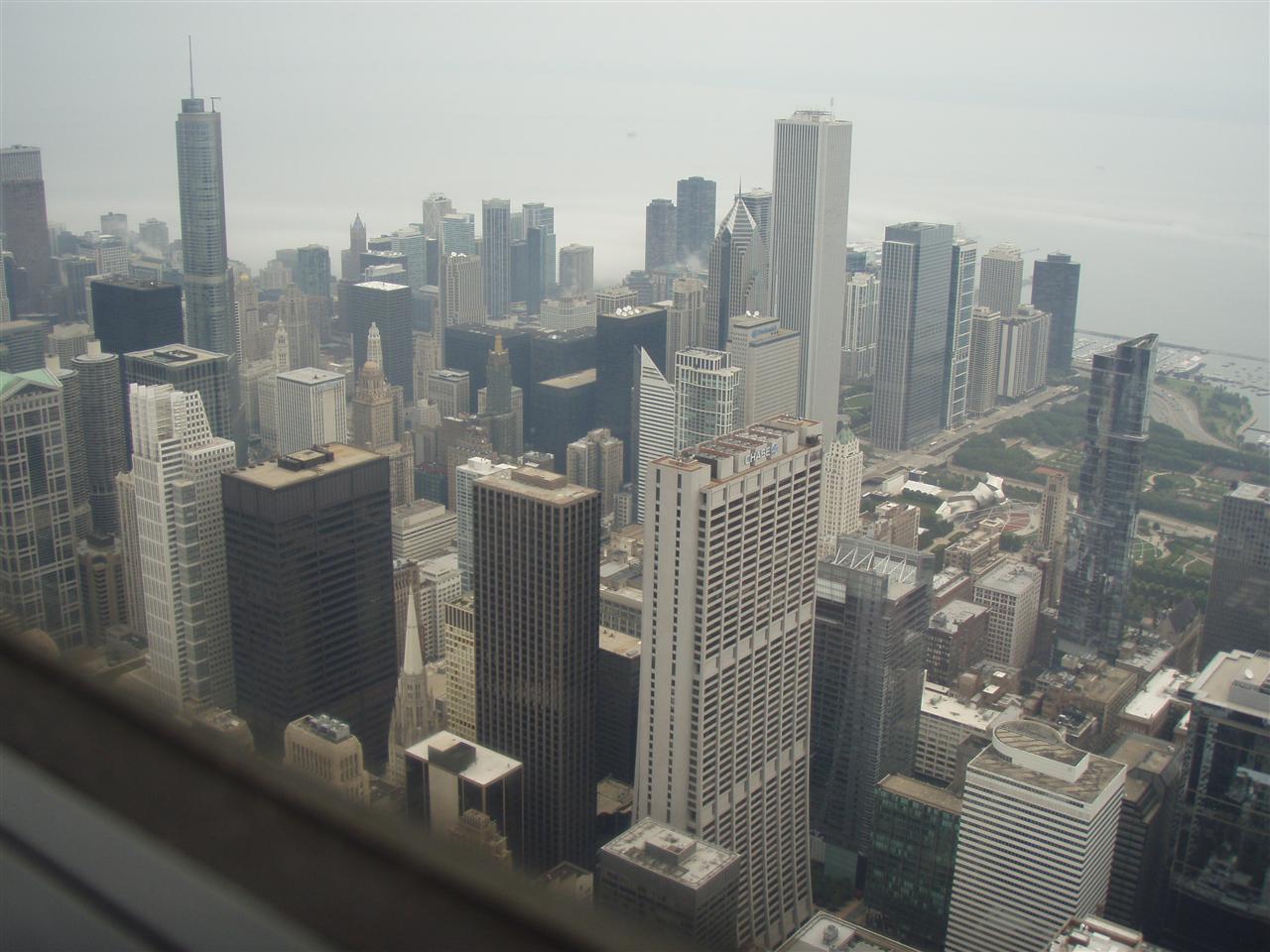 Formerly known as the Sears Roebuck tower, Built in the 60's it held the title of worlds tallest building for 22 yrs til some Taiwanese effort took the crown.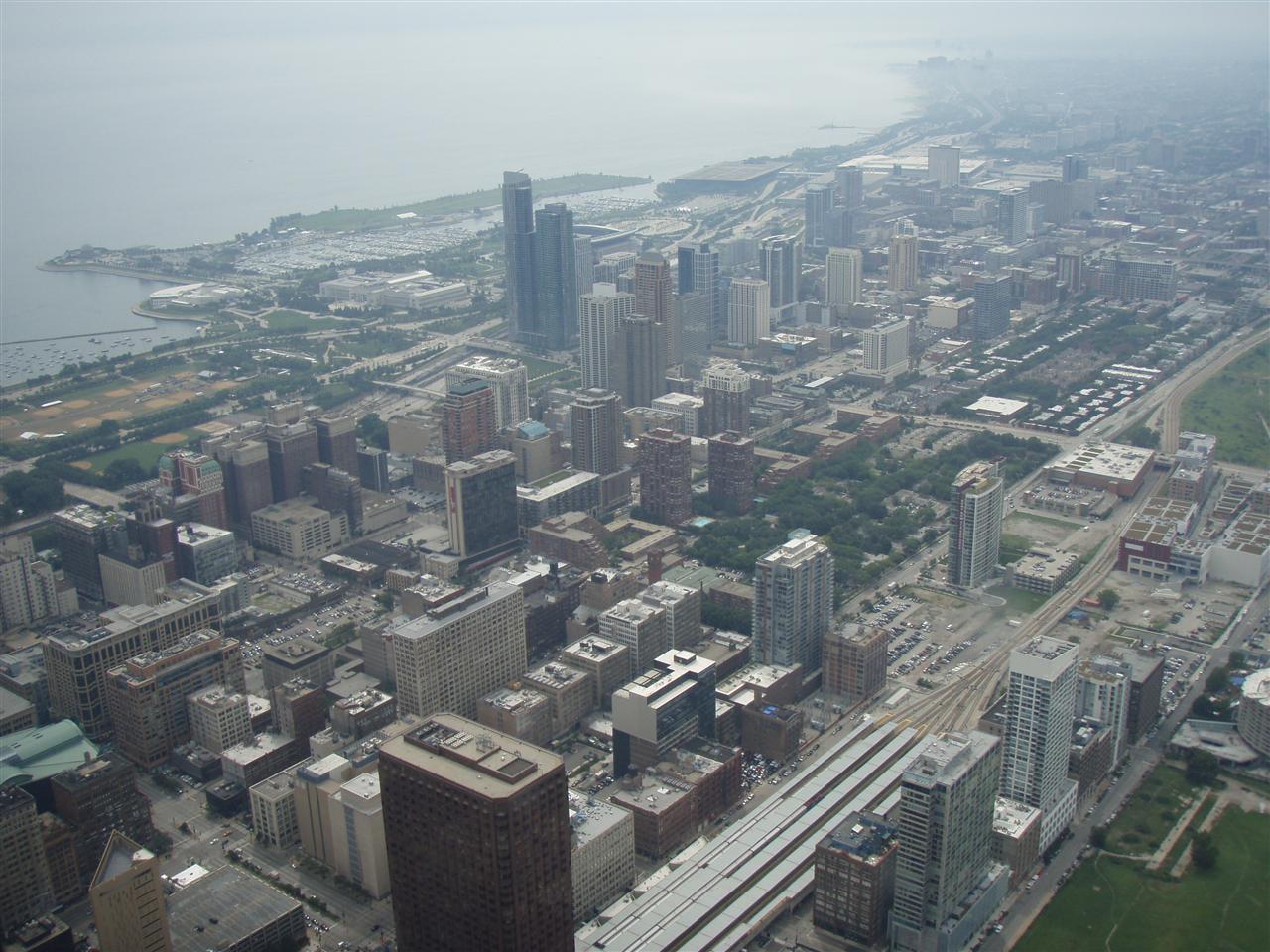 The tower has a couple of telecommunication masts mounted on its top, meaning it still is the worlds tallest structure.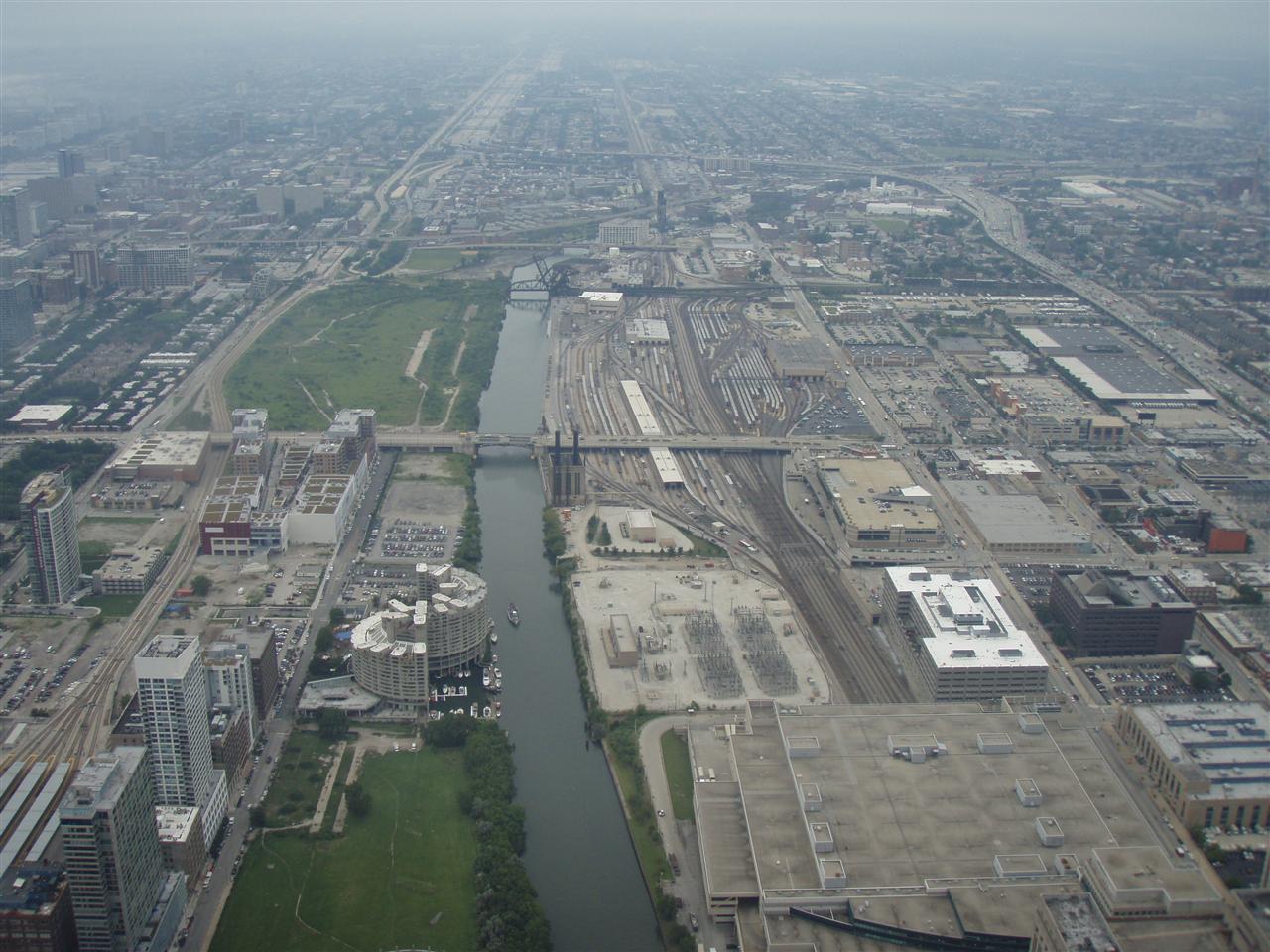 We walked the four sides of the tower & out onto its retractable glass platforms affording us some amazing views of the streets below.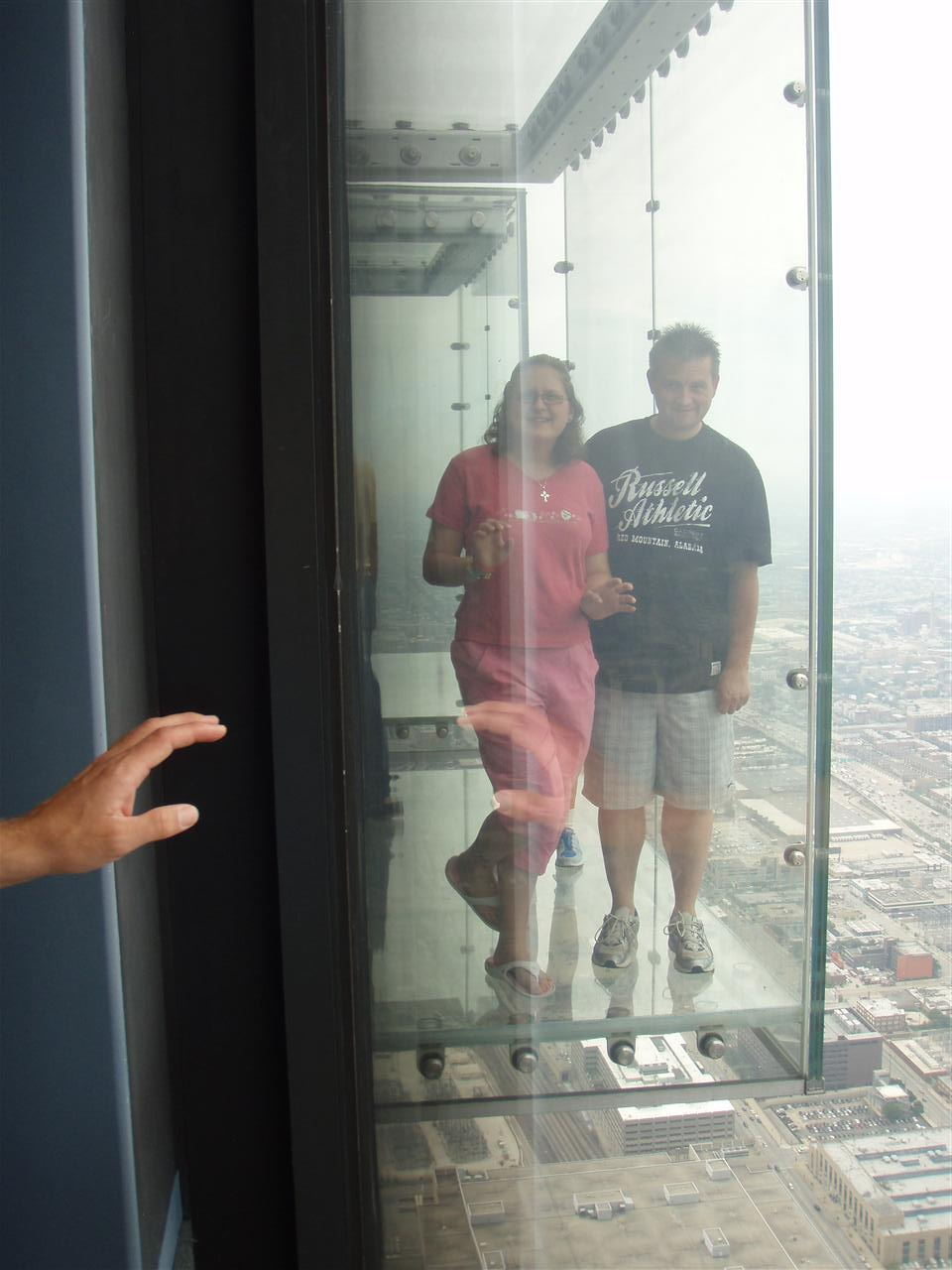 Unfortunately the morning remained misty during our visit, the 50 mile views across 4 states remained hidden from us.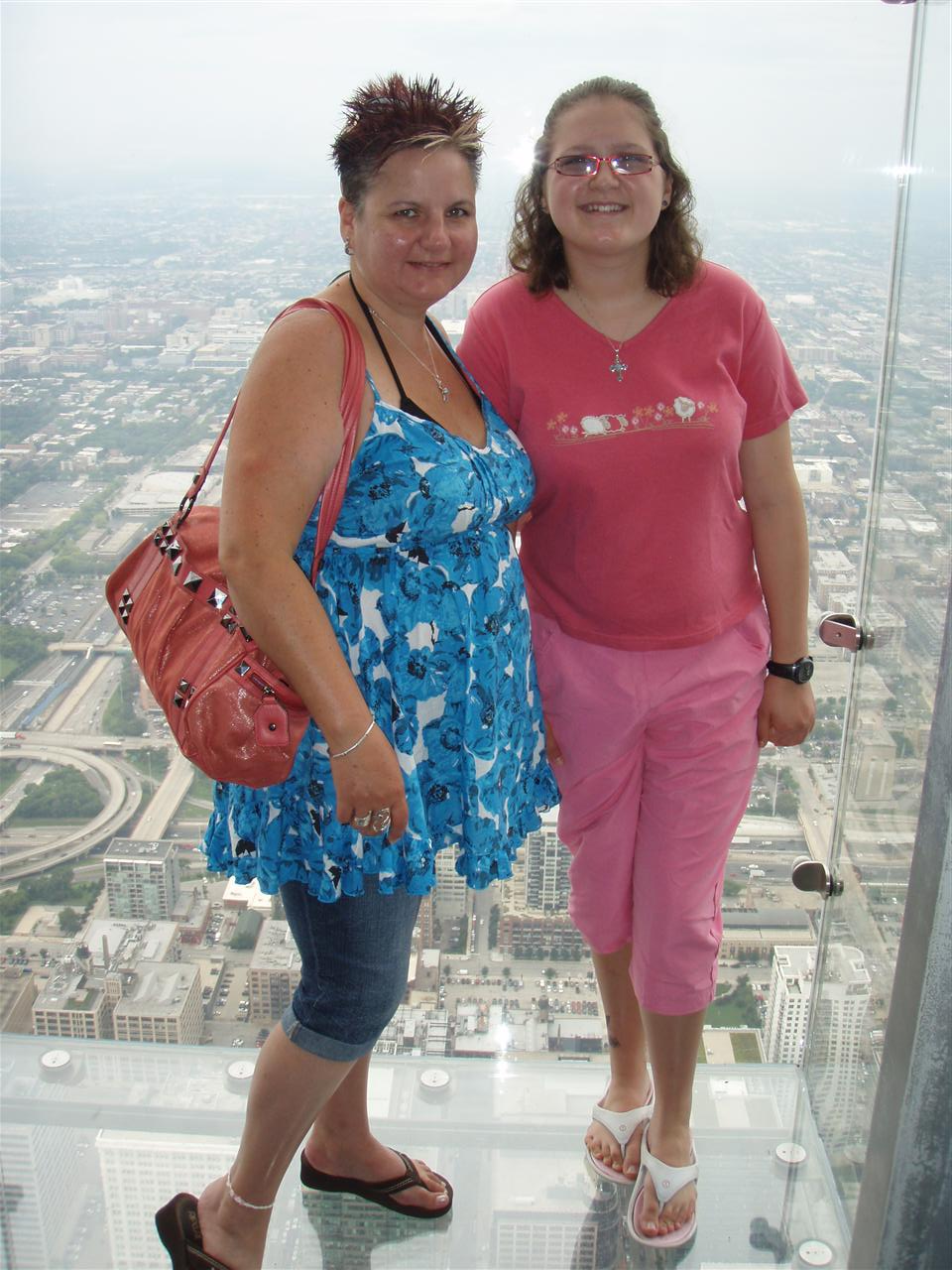 We took a walk thru the magnificent mile, a famous shopping district of Chicago & stopped for lunch at the " Elephant & castle pub"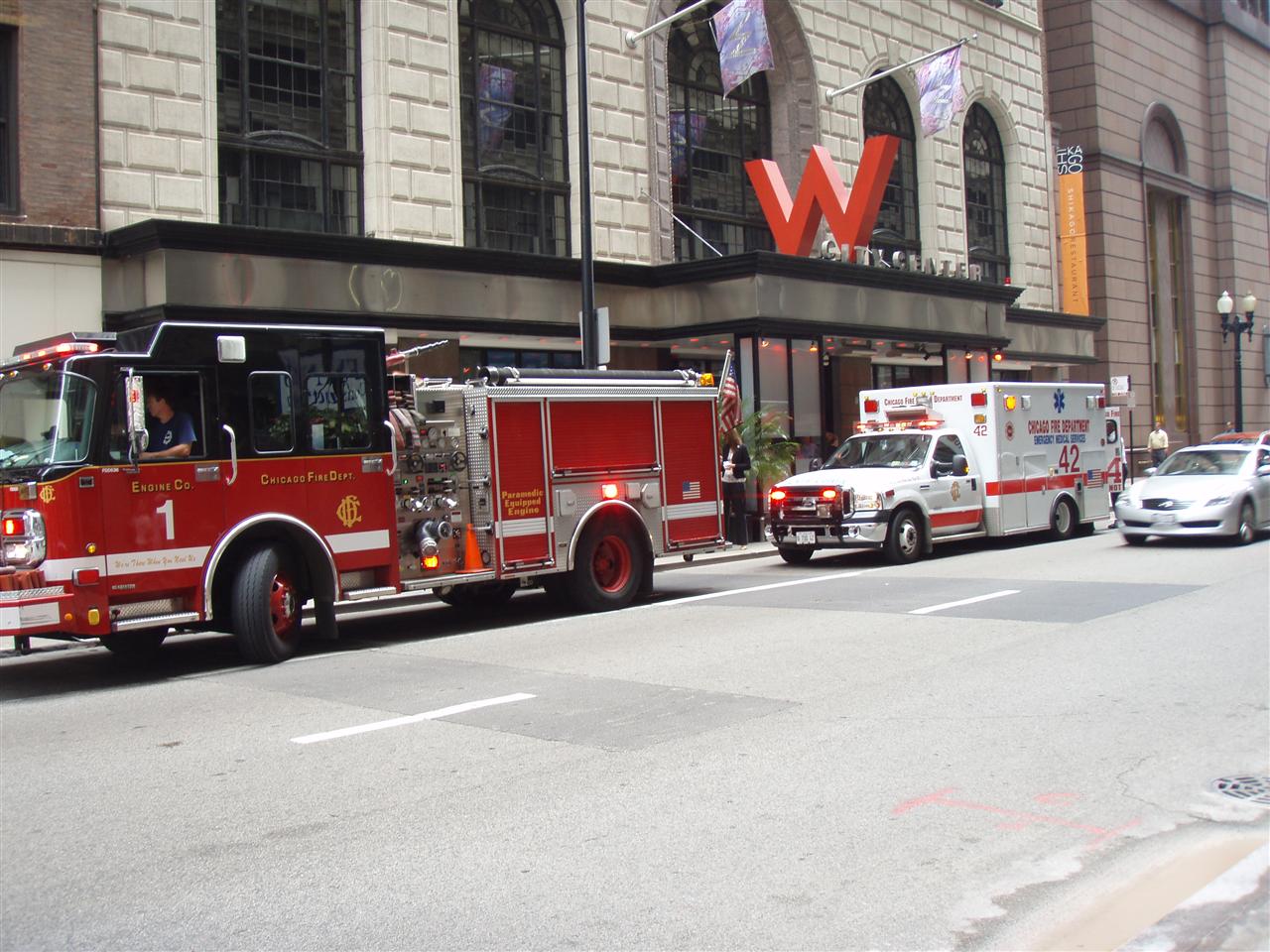 We took a final scenic drive thru some of the poorer districts and along the riverside past the small manmade beach., Then onto the freeway towards O'Hare airport, our carefully managed fuel level dipping dangerously low as the traffic crawled through the permanent Chicago rush hour. Ebeneezer Scrooge steadfastly refusing to fill up before dropping off our rental car.
We are enjoying a farewell beer in the "Parades" Chicago bar before our Journey home..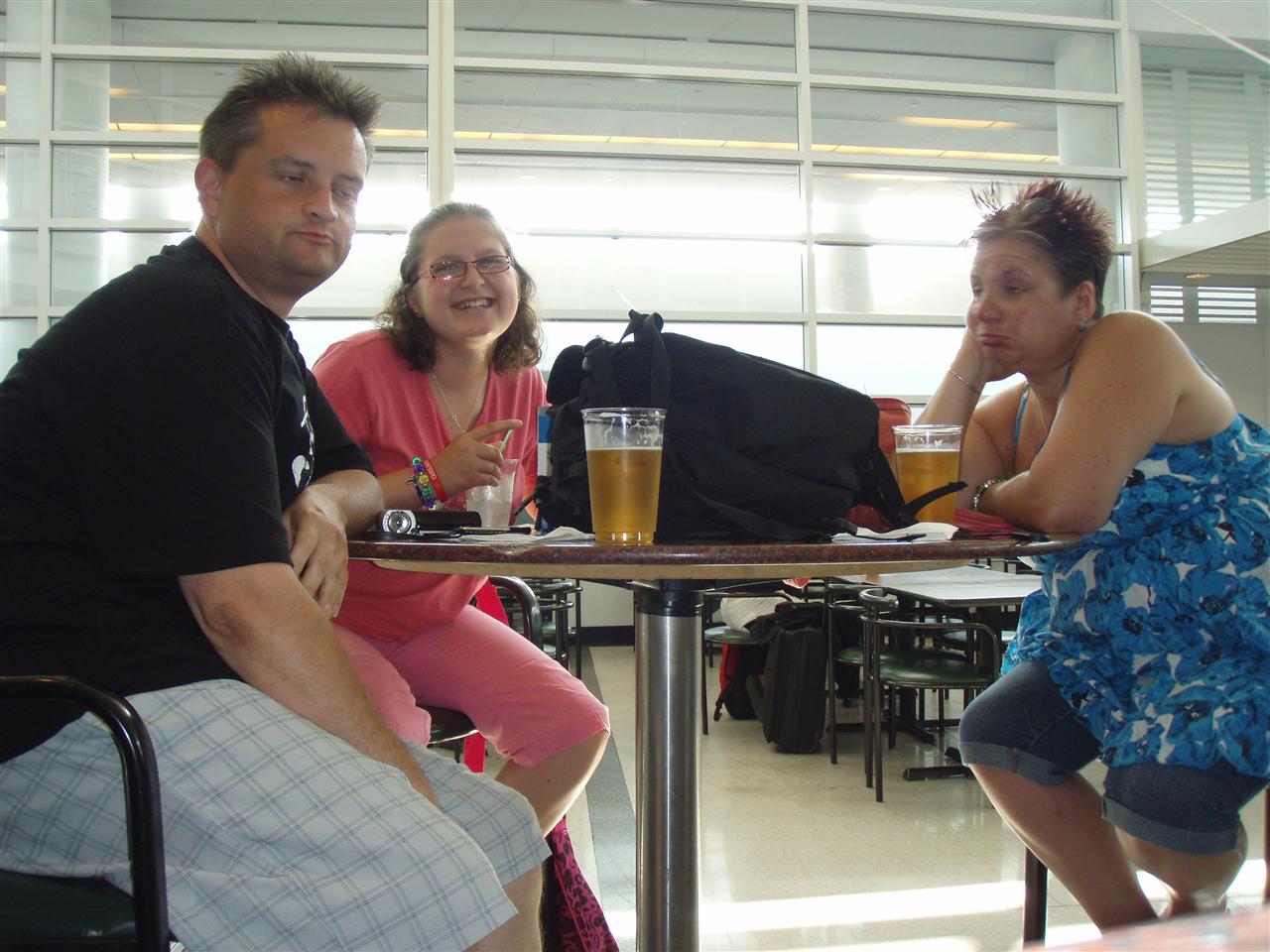 Wish us Bon Voyage dear reader & we will see you all too soon : )

XXXX
---